Highlands College graduates are serving as the hands and feet of Jesus in local churches across 32 states and six countries. 
Hear more of their stories.
Slide 1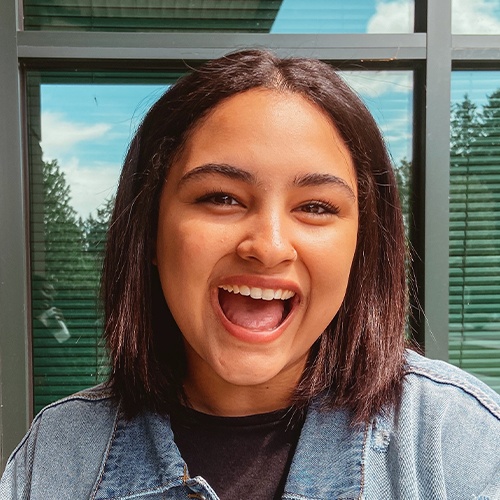 "Highlands College completely changed my life. I was terrified to take a leap of faith and apply, but I knew that God was calling me to take that next step. While at Highlands College, I grew in more ways than I thought possible. Highlands College helped evolve my passion for leading people in worship, but I developed much more than that. Highlands College taught me that true leadership doesn't just come from how well you lead, but what kind of heart you have while you lead. My heart for God, people, and worship grew immensely. If someone told me a few years ago that I would end up moving to Seattle to lead worship, I would have thought they were crazy. Because of Highlands College, I was able to take this incredible step and do what God has called me to do."
2019 Highlands College Traditional Program Graduate | Worship Director at Christian Faith Center
Slide 1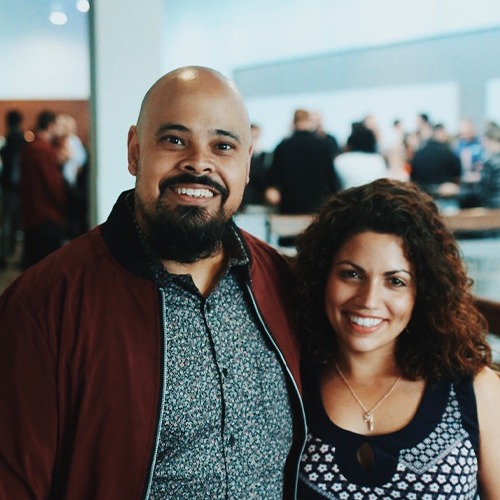 "We are believing that we are only going to pull out of Puerto Rico what is already there. We want to bring out of them the talents and the gifts God has already placed inside of them. The life-giving model is made real through Highlands College. I learned the systems and structures that will enable our church to equip others to fulfill the calling they have in their life."
Highlands College Evening Graduate | Planted Arise Church in Puerto Rico
Slide 1

"The most important lesson I learned while I attended Highlands College is that God doesn't waste anything. I'm seeing the fruit of how every experience, serving opportunity, and relationship at Highlands College has prepared me to serve at Daystar Church in Cullman, AL"
Highlands College Traditional Graduate | Kid's pastor at Daystar Church
Slide 1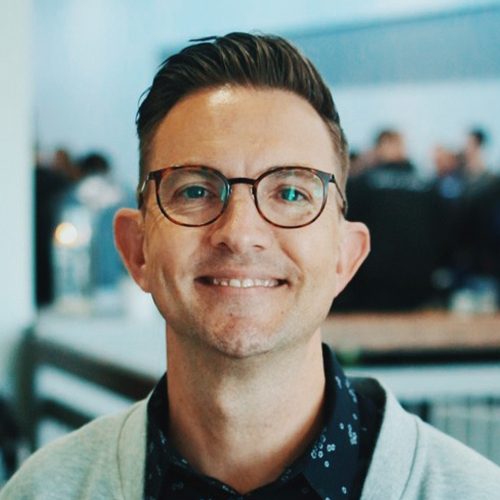 "Everything I learned in Highlands College is applicable to Tyler, TX and the people there. There are so many people living below God's plan for their life, but we know that we can elevate their relationship with God and then they in return will start making a difference in the lives of others. The majority of people in Tyler, both in and out of the church, have never discovered their purpose. When someone told me that God loves me and has a plan for my life, that's when I started truly living my life for Christ. I know when people attending Church of the Pines hears those same truths that will cause them to live for Jesus like never before. The life-giving way the staff and leadership of Highlands College led me has prepared me to lead people the same way."
2018 Highlands College Evening Graduate | Planted Church of the Pines in Tyler, TX
Slide 1

"My experience at Highlands College was amazing! More than that, it was necessary. Through the evening program, I was exposed to the purpose, practices, and philosophy behind pastoral leadership. As I was able to see behind the scenes of ministry, personally, I began to realize that this was my passion. Getting hands-on experience, hearing from different teachers and pastors, and getting reps in communication set me up for great success as I stepped into full-time ministry. Now, I get to lead people to become fully devoted followers of Christ every day and the foundation that was laid through Highlands College played a major part in that! If you have been considering Highlands College, it's time. Step out in faith and watch God open doors, right before your eyes!"
Highlands College Traditional Graduate | Associate Campus Pastor at Life. Church | Lenexa, KS
Slide 1

"Caitlin began serving with Pastor Les and his wife Angela while they were Highlands College Evening Program students. Caitlin remembers the Lord drawing her to Tyler, Texas, in November of 2016. A few weeks before leaving for her Highlands College mission trip to New Orleans, Pastor Les shared he was planting a church in Tyler, Texas. She felt instantly called to join him but decided to put off the move for a few years. While on her mission trip in New Orleans, Caitlin couldn't shake the thought of Tyler, TX, and Pastor Les's church plant. She remembers God asking her, "Why are you waiting to move?" At that moment, the Lord made it clear to Caitlin that Pastor Les and Angela were two honorable, trustworthy, and spirit-filled leaders she could serve wholeheartedly. Caitlin decided to join Pastor Les and Angela and moved to Tyler the weekend of Highlands College graduation instead of walking! She recently became the church's first full-time hire as an Executive Assistant. "
2017 Highlands College Evening Graduate | Executive Assistant at Church of the Pines
Slide 1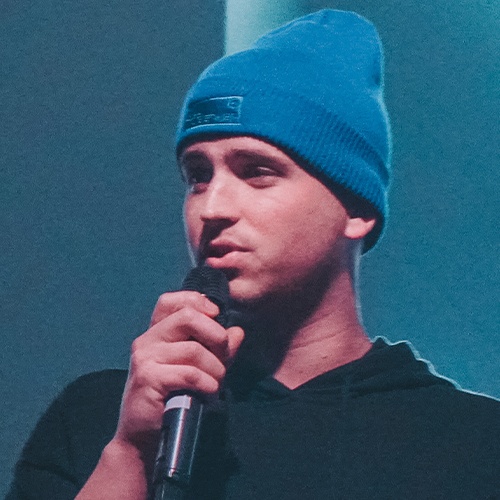 "Highlands College provided me hands-on ministry training that increased my capacity for leadership, excellence, and authenticity. Through this training I have not only learned what ministry is but how to apply it to my everyday life. Highlands College helped develop me in ways that ministry is not what I do, but it is who I am. I am so grateful that Highlands College places workers in the harvest field because I am a direct reflection of the vision to see lives changed and cities impacted through the local church."
Highlands College Traditional Graduate
Slide 1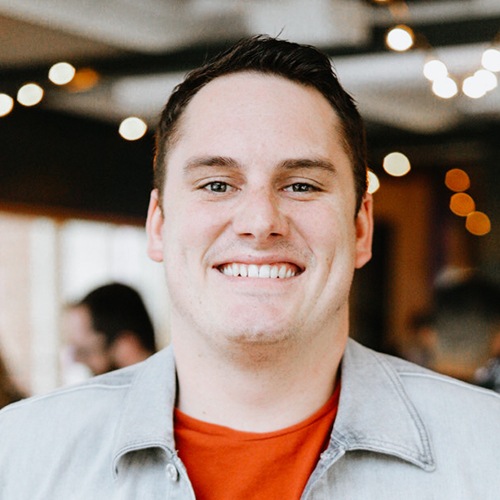 "I graduated from Highlands College, and I love coming back to anything at Highlands, especially Grow, not only because we get to learn so much, but we always get – like Pastor Chris said yesterday – just a breath of fresh air. Getting to be in this culture and seeing what's going on here is so encouraging. And we are excited to bring what we've learned back to our church and our city. I personally love seeing the way people serve so well and the way they are really invested in the vision. It gets me pumped up to go back and instill that in my home church. One thing that I'm especially going to be thinking about as I go back home to my student ministry is how PC said, 'We have way too much information and not enough transformation.' That's going to help me remember that I'm not just preaching to and teaching students, but I want to see their lives transformed. I want to see them walking out God's calling on their lives. I want to see lives changed."
Highlands College Traditional Graduate
Ready to speak to an Admissions Coach?
Have questions about being a student at Highlands College? Book time on one of our admissions coach's calendar.
Want to learn more about being an HC student? Sign up for our email series.