Today!
Today!
Today!
Today!
Today!
Today!
Today!
Today!
Today!
Today!
Today!
Today!
Today!
Today!
Today!
Today!
Today!
Today!
Today!
Today!
Conference Details
Do you have what it takes to lead well in turbulent times? Gain practical and applicable insights from this year's speaker line-up on growing your influence, character, and resilience to persevere when you face challenges in any area of your life.
Presented by Founders Advisors and hosted by Highlands College, the Impact Leadership Conference is a virtual experience provided at no cost as an investment in leaders everywhere.
Virtual Experience Options
Individual
Access the virtual conference from your home, desk, or wherever you learn best and grow with a global community of leaders.
Group
Access the virtual conference with your organization or team to build community and grow together.
Speakers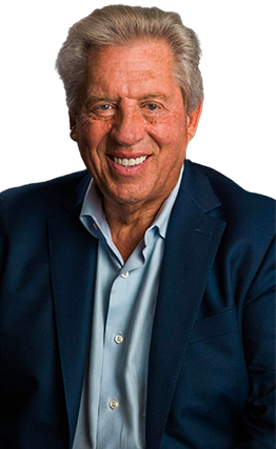 Dr. John C.
Maxwell
Read Bio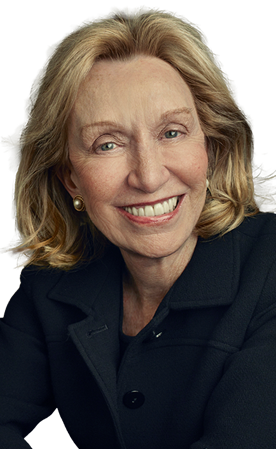 Doris
Kearns Goodwin
Read Bio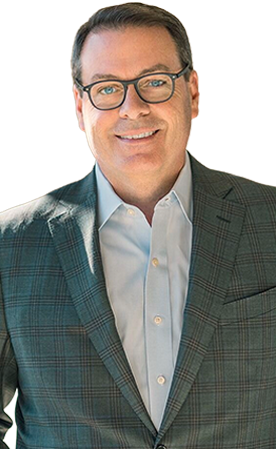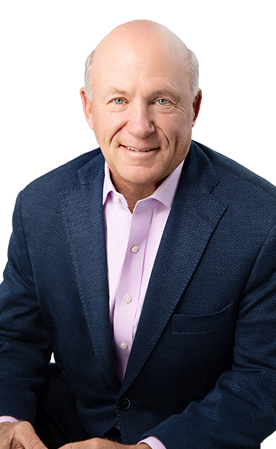 Hosts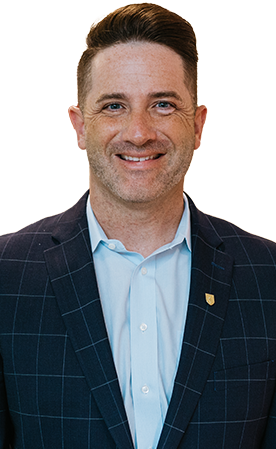 Highlands College President
Mark
Pettus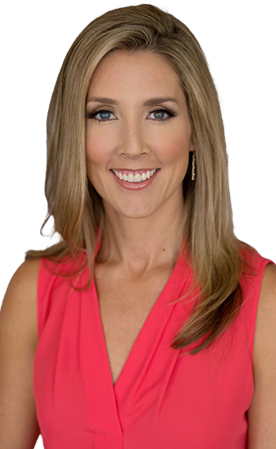 John C. Maxwell, the #1 New York Times bestselling author, coach, and speaker who has sold more than 30 million books, has been identified as the #1 leader in business by the American Management Association® and the world's most influential leadership expert by Business Insider and Inc. magazine. Dr. Maxwell has also received the Horatio Alger Award, as well as the Mother Teresa Prize for Global Peace and Leadership from the Luminary Leadership Network. His organizations—The John Maxwell Company, The John Maxwell Team, EQUIP, and the John Maxwell Leadership Foundation—have trained millions of leaders from every nation in the world. For more information, visit JohnMaxwell.com. Because of his passion for leadership training, John has requested all event proceeds from Impact Leadership Conference benefit Highlands College, a higher education institution where learning, mentoring, relationships, and spiritual growth are top priorities.
Doris Kearns Goodwin is a world-renowned presidential historian, public speaker and Pulitzer Prize-winning, New York Times #1 best-selling author. Since 2020 she has served as executive producer for the History Channel's miniseries events Washington, Abraham Lincoln, and Theodore Roosevelt, with more to come!
Her seventh book, Leadership in Turbulent Times, was published in September 2018 to critical acclaim and became an instant New York Times bestseller. A culmination of Goodwin's five-decade career of studying the American presidents focusing on Presidents Abraham Lincoln, Theodore Roosevelt, Franklin Roosevelt and Lyndon Baines Johnson, the book provides an accessible and essential road map for aspiring and established leaders in every field, and for all of us in our everyday lives.
Goodwin's career as a presidential historian and author was inspired when as a 24-year-old graduate student at Harvard she was selected to join the White House Fellows, one of America's most prestigious programs for leadership and public service. Goodwin worked with Johnson in the White House and later assisted him in the writing of his memoirs.
She then wrote Lyndon Johnson and the American Dream, which became a national bestseller and achieved critical acclaim. It was re-released in 2019 with a new foreword highlighting LBJ's accomplishments in domestic affairs that have stood the test of time.
Goodwin was awarded the Pulitzer Prize for No Ordinary Time: Franklin and Eleanor Roosevelt: The Home Front in World War II. The Fitzgeralds and the Kennedys was adapted into an award-winning five-part television miniseries. Her memoir Wait Till Next Year is the heartwarming story of growing up loving her family and baseball. Her sixth book, The Bully Pulpit: Theodore Roosevelt, William Howard Taft, and the Golden Age of Journalism, won the Carnegie Medal and is being developed into a film. Goodwin's Team of Rivals: The Political Genius of Abraham Lincoln served as the basis for Steven Spielberg's hit film Lincoln and was awarded the prestigious Lincoln Prize, the inaugural Book Prize for American History, and the Lincoln Leadership Prize.
Well known for her appearances and commentary on television, Goodwin is frequently seen in documentaries including Ken Burns' The History of Baseball and The Roosevelts: An Intimate History; and on news and cable networks, and shows including Meet The Press and The Late Show with Stephen Colbert. She played herself as a teacher on The Simpsons and a historian on American Horror Story.
Goodwin graduated magna cum laude from Colby College. She earned a doctorate degree in Government from Harvard University, where she taught Government, including a course on the American Presidency. Among her many honors and awards, Goodwin was awarded the Charles Frankel Prize, the Sarah Josepha Hale Medal, the New England Book Award, as well as the Carl Sandburg Literary Award. Goodwin recently founded Pastimes Productions with Beth Laski to develop and produce film, television and digital projects.
Goodwin lives in Boston, Massachusetts. She was the first woman to enter the Boston Red Sox locker room in 1979, and is a devoted fan of the World Series-winning team.
Chris Hodges is the founding and senior pastor of Church of the Highlands. Since it began in 2001, Highlands has grown to have campuses across the state of Alabama, and we're known for our life-giving culture and focus on leading people to an intimate relationship with God.
Pastor Chris has a deep passion for developing leaders and planting life-giving churches. He co-founded ARC (Association of Related Churches) in 2001, which has launched hundreds of churches across the United States. He also founded GrowLeader, specializing in training and resourcing pastors and churches to help them break barriers and reach their growth potential. Chris is also the founder and Chancellor of Highlands College, a ministry training school that trains and launches students into full-time ministry careers.
Chris and his wife Tammy have five children and live in Birmingham, Alabama, where Church of the Highlands began. He speaks at conferences worldwide and is the author of Fresh Air, Four Cups, The Daniel Dilemma, What's Next?, and Out of The Cave.
Dan T. Cathy is chairman of Chick-fil-A, an Atlanta-based fast-food chicken restaurant chain known as a leader in customer services and the home of the Original Chick-fil-A® Chicken Sandwich. He was previously the company's chief executive officer, serving as CEO from 2013 until November 1, 2021, when his son Andrew T. Cathy became the third CEO in Chick-fil-A history. The son of Chick-fil-A Founder S. Truett Cathy, Dan continues to build on his late father's legacy as chairman, helping guide the business and supporting Chick-fil-A's executive leaders. Dan is also involved in leadership development and the onboarding of new franchise operators and corporate staff. And he serves as a passionate brand ambassador in Chick-fil-A's hometown of Atlanta and other markets.
What Others
are Saying...
""
At the end I just sat there with my wife and cried like a baby because of the encouragement I was able to receive through this…it was so good to receive!!!
Let me say how much I appreciated the opportunity to be a part of the Impact Leader Conference online yesterday. I'm excited about what God can do in and through me as I grow my leadership ability... even after 20 years of pastoral ministry!
The speakers were absolutely great (loved the "Certainties" and "Equipping" talks as well as the resiliency theme) and your production of the online participation was very professional. First rate all around!
Personally, I love the ability to inject faith overtly into the conversation. Very motivating overall, and I will elevate my "Action Attraction".
Frequently Asked Questions
Can I attend in person?
The 2023 Impact Leadership Conference is a virtual experience only.
How do I register?
You can register for the Impact Leadership Conference by clicking here.
How will the conference be streamed?
The Impact Leadership Conference will be streamed via the Brushfire platform. A link to the live stream will be emailed before the conference to each email address used at registration.
Will there be a recording of the conference to view later?
A link to view a recording of the conference will be shared with those who have registered for the conference - sent to the registrant's email address. Please note: Recordings of some sessions may be limited or unavailable due to contractual agreements between the speaker and Impact Leadership Conference and cannot be guaranteed. The recording link will be active for 30 days.
How can I rewatch the conference?
A link to view a recording of the conference will be shared with those who have registered for the conference - sent to the registrant's email address. Please note: Recordings of some sessions may be limited or unavailable due to contractual agreements between the speaker and Impact Leadership Conference and cannot be guaranteed. The recording link will be active for 30 days.
Will there be notes available for the speakers and their sessions?
Details regarding conference materials or resources will be added at a later time.
How do I become a sponsor?
HC Community Partners is an annualized sponsorship program established to develop and continue relationships with business leaders and seeks to promote neighborly partnerships between Highlands College and its surrounding community. Community Partner benefits include partner promotion, invitations to exclusive events, in-person access to the annual Impact Leadership Conference, and more. Click here to learn more about the 2023-2024 Community Partnership opportunities.
Still have questions? Feel free to reach out to us at help@impactleader.com.
Hosted by Highlands College
Highlands College is a biblical higher education institution that exists to supply the Church with leaders of competence, character, and spiritual maturity, holistically trained to lead lives of eternal impact by fulfilling the Great Commission.
Each year, Highlands College is honored to host the Impact Leadership Conference to enrich leaders from every context and community.
Community Partners
Organizations and individuals have the opportunity to become conference sponsors by joining the HC Community Partners program. Partners network with other business leaders who want to collaborate and develop neighborly connections with Highlands College. Community Partner benefits include promotion, exclusive events, and in-person access to the Impact Leadership Conference.
Highlands College thanks the 2023-2024 HC Community Partners for sponsoring the 2023 Impact Leadership Conference.