To educate, equip, and empower leaders in a ministry academy model, applying leading-edge methods in world-class facilities where students launch into their calling to expand the Kingdom of God.
Highlands College is a biblical higher education institution that exists to supply the Church with leaders of competence, character, and spiritual maturity, holistically trained to lead lives of eternal impact by fulfilling the Great Commission.
A Brief History of Highlands College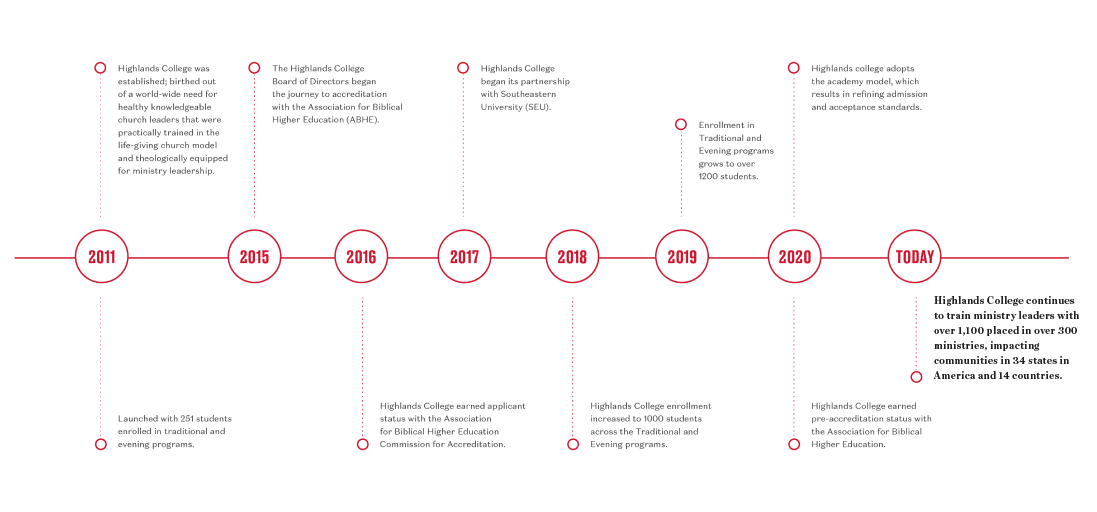 STUDENT LEARNING OBJECTIVES
Graduates are known for their commitment to…
The Authority of Scripture. as evidenced by the knowledge, interpretation, and integration of the Scripture, and the possession of a biblical worldview.
The Pursuit of a Christ-Centered Life, as evidenced by a personal devotional life with God, godly character, a healthy, active lifestyle, and an investment in life-giving relationships.
The Passion of Life-Long Learning, as evidenced by the intentional pursuit of truth, and creative problem solving.
The Calling of Ministry Leadership, as evidenced by the discovery of and devotion to personal calling, and the development of leadership and vocational skills.
The Advancement of the Kingdom, as evidenced by service to the local and the global church, stewardship of time and resources, and commitment to finishing well.
deliver a premier biblical higher education.
provide excellent educational resources.
promote a life-giving environment based on biblical values.
champion a ministry leadership culture.
prepare students academically and experientially to live out their calling.
cultivate holistically healthy leaders.
steward finances to empower graduates for their future.
launch leaders who are committed to the mission of the Church.
2021 – 2022 Annualized Enrollment
919 Total Students Attended Highlands College and Highlands College Evening
371 Highlands College Students
2 Countries Represented
36 States Represented
46% Male / 54% Female Ratio
31% Diversity Representation
9 Denominations Represented
13 Students Per Academic Class
548 Highlands College Evening Students across Highlands College Campus and Church of the Highlands Campuses
Campus Ribbon Cutting Ceremony

"We'll never stop championing the destiny that God has placed inside our students."
Mark Pettus
Highlands College President
Fast Facts
ABOUT HIGHLANDS COLLEGE
Degrees Available
3 Bachelor of Arts Degrees
4 Bachelor of Science Degrees
Mark A. Pettus
Serving as the President of Highlands College since 2011.
Est. 2011
Highlands College and Highlands College Evening were established.
Luke 10:2
"The harvest is plentiful, but the workers are few."
Missional verse of Highlands College
Located in Birmingham, Alabama
In the heart of Alabama, in the vibrant, innovative, historically and culturally rich city of Birmingham, is home to Highlands College.
Highlands College Evening is centrally located on-campus in Birmingham in addition to 9 remote campus sites.
The Future of Highlands College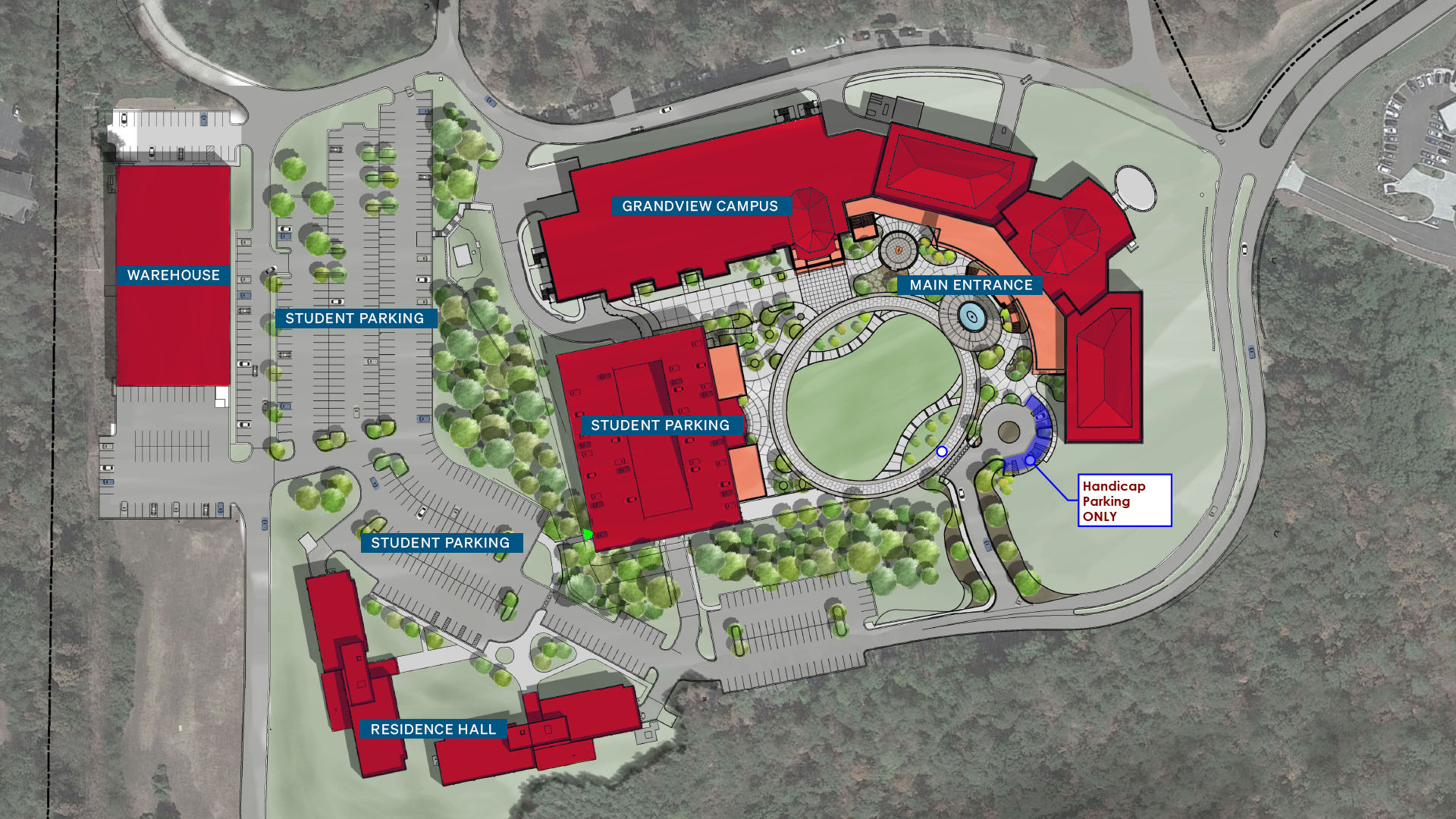 JOIN THE MISSION
Together, we can change the world through the next generation of ministry leaders.
Join thousands of others that fund the God-given vision of Highlands College as part of The Eternal Impact Campaign. There are a variety of ways you can get involved.
THE BEST IS YET TO COME
God has blessed every moment that has brought us to this place, but some of the hallmarks of our vision still lie ahead. With God's favor and the generosity of our supporters, we will continue building an increasingly innovative biblical higher education institution.
Want to learn more about being an HC student? Sign up for our email series.
ABHE Accreditation Statement
The Association for Biblical Higher Education Commission on Accreditation (5850 T. G. Lee Blvd., Ste. 130, Orlando, FL 32822, 407.207.0808) accredits Highlands College to grant certificates and degrees at the Associate and Baccalaureate levels.