Highlands College
America's Ministry Leadership University
To educate, equip, and empower leaders in a ministry academy model, applying leading-edge methods in world-class facilities where students launch into their calling to expand the Kingdom of God.
Highlands College is a biblical higher education institution that exists to supply the Church with leaders of competence, character, and spiritual maturity, holistically trained to lead lives of eternal impact by fulfilling the Great Commission.
The History of Highlands College
Highlands College is established. Classes are first held in the extra space available at the Grants Mill campus of Church of the Highlands.
Highlands College relocates to the Greystone campus of Church of the Highlands.
Church of the Highlands Trustees see the opportunity to turn an available commercial property on Highway 280 in Birmingham into a permanent campus for Highlands College.
Church of the Highlands acquires the Grandview building for a new campus, central offices, and the future home of Highlands College.
The College, having outgrown the Greystone campus, begins teaching some classes in available space in the Grandview building prior to renovation.
Construction begins to convert this former office building into an innovative facility designed to train 1,000 students at a time to lead in ministry.
The new 70-acre campus of Highlands College welcomes students into an environment as innovative as their education with a Ribbon Cutting Ceremony.
January: Highlands College opens its first on-campus student housing—the Residence Hall.
February: The Association for Biblical Higher Education grants Highlands College initial accreditation.
March: The State of Alabama authorizes Highlands College to award bachelor's degrees in Technical Arts, Visual Arts, Worship Ministry, Family Ministry, Global Ministry, Pastoral Ministry, and Student Ministry.
Fall: Highlands College welcomes the first freshmen class and launches its seven bachelor's degree programs.
Highlands College continues to train ministry leaders. Over 1,200 students trained by Highlands College have been launched into 314 churches and ministries across 33 states, the District of Columbia, 1 US territory, and 18 countries.
Student Learning Objectives & Institutional Objectives
Student Learning Objectives
Graduates are known for their commitment to:
The Authority of Scripture, as evidenced by the knowledge, interpretation, and integration of the Scripture, and the possession of a biblical worldview.
The Pursuit of a Christ-Centered Life, as evidenced by a personal devotional life with God,  godly character, a healthy, active lifestyle, and an investment in life-giving relationships.
The Passion for Lifelong Learning, as evidenced by the intentional pursuit of truth and creative problem solving.
The Calling of Ministry Leadership, as evidenced by the discovery of and devotion to personal calling and the development of leadership and vocational skills.
The Advancement of the Kingdom, as evidenced by service to the local and the global church, stewardship of time and resources, and commitment to finishing well.
Highlands College will:
Deliver a premier biblical higher education.
Provide excellent educational resources.
Promote a life-giving environment based on biblical values.
Champion a ministry leadership culture.
Prepare students academically and experientially to live out their calling.
Cultivate holistically healthy leaders.
Steward finances to empower graduates for their future.
Launch leaders who are committed to the mission of the Church.
2022 – 2023 Annualized Enrollment
985 Total Students Attended Highlands College and Highlands College Evening
31%
Diversity Representation
9
Denominations Represented
13
Students Per Academic Class
342 Highlands College Students
643 Highlands College Evening Students across the Highlands College Campus and Church of the Highlands Campuses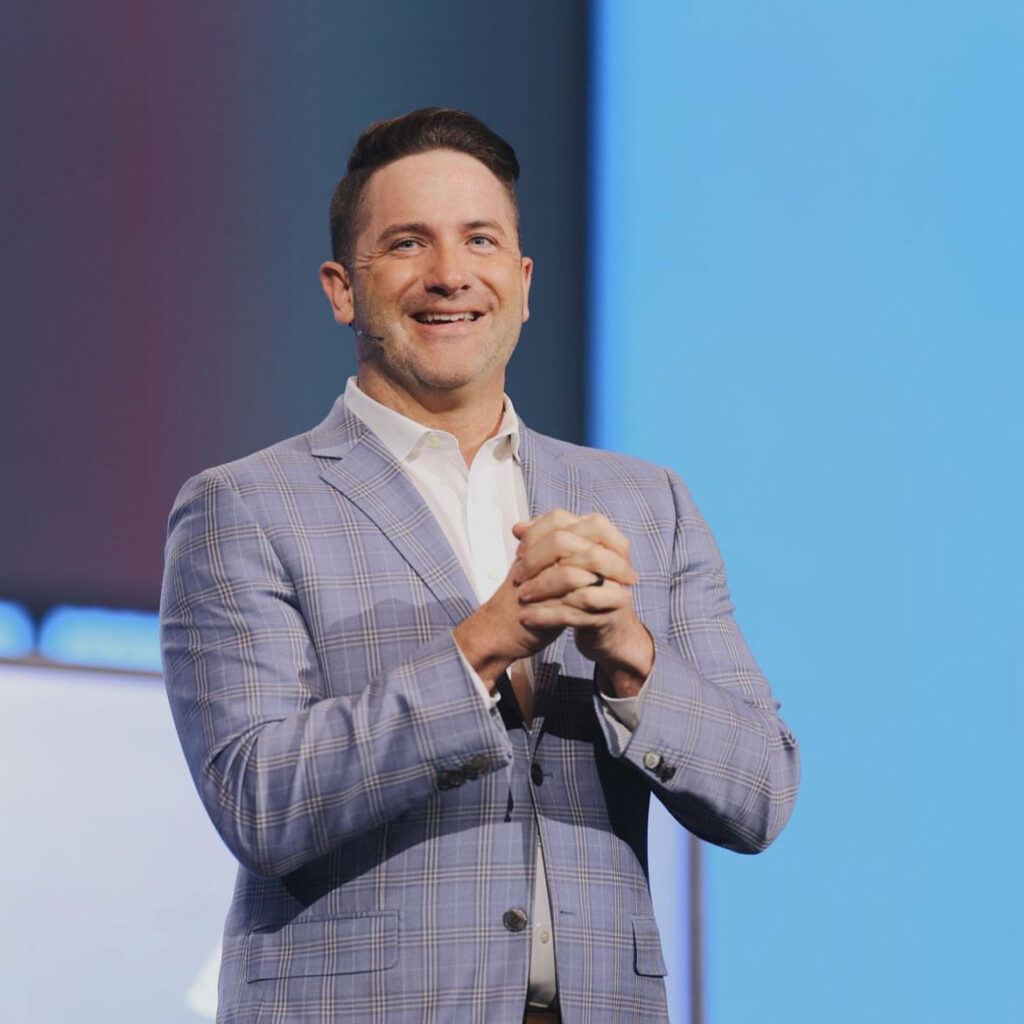 "We'll never stop championing the destiny that God has placed inside our students."
— Mark Pettus, Highlands College President
Highlands College Fast Facts
3 Bachelor of Arts Degrees
4 Bachelor of Science Degrees
Our President, Mark A. Pettus, has been serving as the President of Highlands College since 2011.
Highlands College was established in 2011.
"The harvest is plentiful, but the workers are few." — Luke 10:2
Located in Birmingham, Alabama
Highlands College Evening is also centrally located in Birmingham with multiple remote campus sites.
The Future of Highlands College
The best way to find out if Highlands College is the right fit for you is to experience it in person. We invite you to join us for an upcoming Discovery Day or to schedule a Campus Visit to explore life as a Highlands College student.
ABHE Accreditation Statement
Highlands College is initially accredited by the Association for Biblical Higher Education Commission on Accreditation (5850 T. G. Lee Blvd., Ste. 130, Orlando, FL 32822, 407.207.0808) to grant certificates and degrees at the Associate and Baccalaureate levels.