Highlands College is set apart by our familial culture and approach to educating, empowering, and equipping students via an immersive practical application with cutting-edge academic learning environments in a world-class training facility.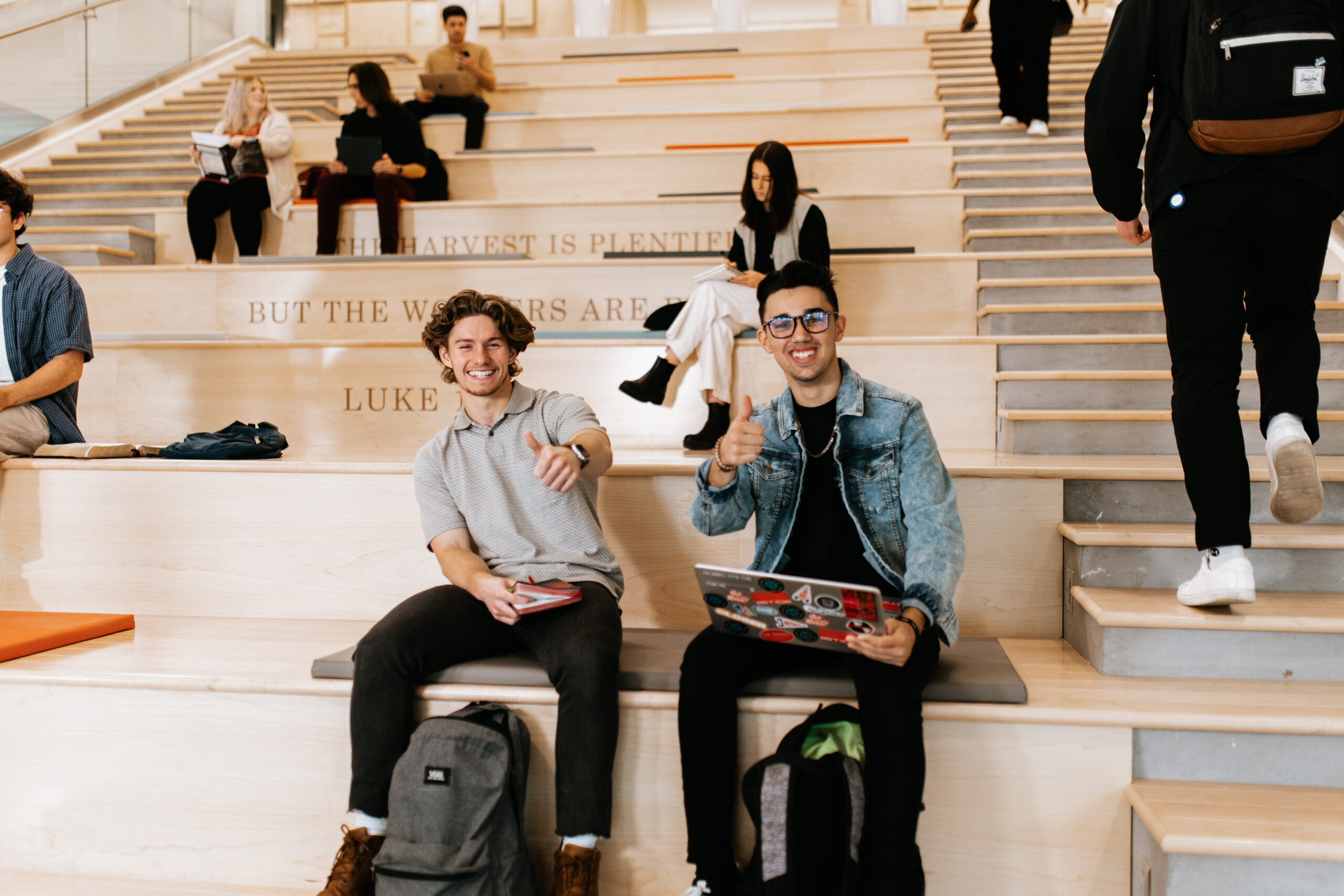 Institutional Effectiveness
Highlands College is committed to achieving operational excellence, finding the optimal balance between quality outcomes and low cost, in order to steward God's gifts responsibly. Operational excellence begins with setting meaningful objectives and measurable goals that are visible to the organization, regularly reported on, and tracked.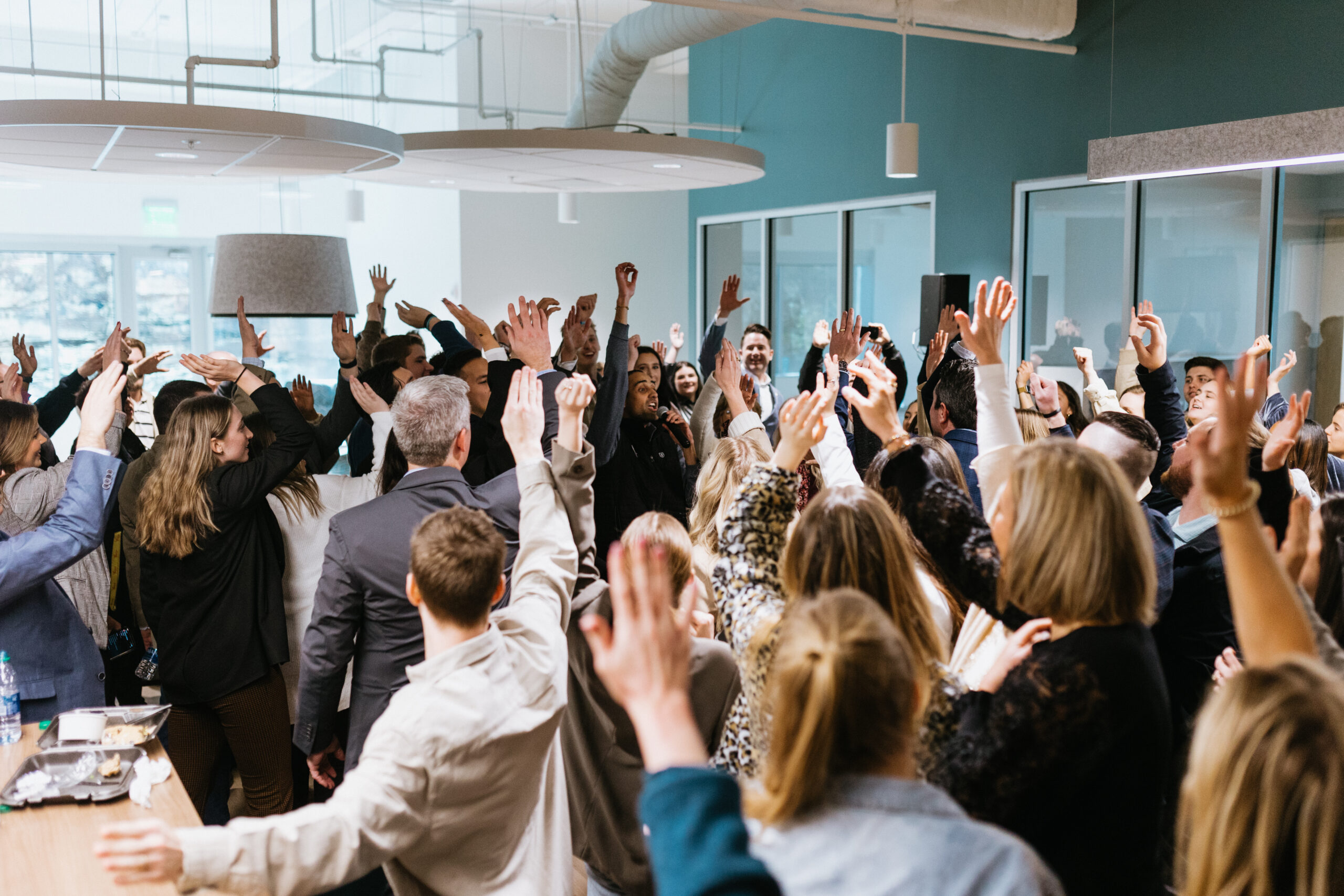 Our team is committed to the mission and vision of Highlands College.
Working with the Office of Institutional Research and Assessment and other Highlands College stakeholders, we develop measurements and metrics for each objective and goal. We then collect the relevant data, and regularly assess our progress as compared to our strategic targets and performance benchmarks.
Student Learning Objectives
The graduates of Highlands College will be known for their commitment to:
Recent Graduates Employed in Ministry, Pursuing Further Education, or Serving in Ministry
89%
Survey response of 633 respondents
All surveys (Highlands College, ABHE schools, and 2-year Community Colleges) are averaged over the past 4 years.
80% of our students are satisfied or very satisfied with their Highlands College experience.
All surveys (Highlands College, ABHE schools, and 2-year Community Colleges) are averaged over the past 4 years.
88% of our students say that if they had to do it over, they would probably or definitely re-enroll at Highlands College.
"The dream is not our dream that you would come,
but that you would be sent."
-Chancellor Chris Hodges
NUMBER OF STUDENTS TRAINED AND PLACED IN MINISTRY
STATES
+ 1 U.S. Territory
At Highlands College, we cultivate holistically healthy leaders and steward finances to empower graduates for their future, in order to launch leaders who are committed to the mission of the Church.

Our relational, Holy Spirit-infused, holistic approach to ministry leadership education, training, and development is proving effective.
The Strategic Plan is a formalized public commitment made with all of those in the Highlands College community. These four components' mission, vision, goals, and themes'provide the framework by which the Highlands College team, our partners, and supporters are actively working to accomplish. While our plan's duration is five years, we pray that our plan's impact is eternal. Our goal is to be great stewards of the vision the Lord has called us to' as we work to create a ministry leadership program that births leaders who will lead, amplify, and accelerate the Great Commission to spread the Gospel and make disciples of all nations.
Strategic Plan Initiatives
Strengthen the Four Pillars of Ministry Leadership
Transition to Academy Leadership Development
Develop Student Services that propel success
Expand Educational Platforms
Enhance the implementation-driven operating model
Build a world-class training ground for world-changing leaders
Fund the Future
Want to learn more about being an HC student? Sign up for our email series.
ABHE Accreditation Statement
The Association for Biblical Higher Education Commission on Accreditation (5850 T. G. Lee Blvd., Ste. 130, Orlando, FL 32822, 407.207.0808) accredits Highlands College to grant certificates and degrees at the Associate and Baccalaureate levels.