All Traditional Students have access to Student Housing in an on-campus residence hall or a nearby apartment complex through a corporate lease agreement maintained by Highlands College. Student Housing creates a vibrant campus environment that extends the growth and connection of the Highlands College experience far beyond their time in class.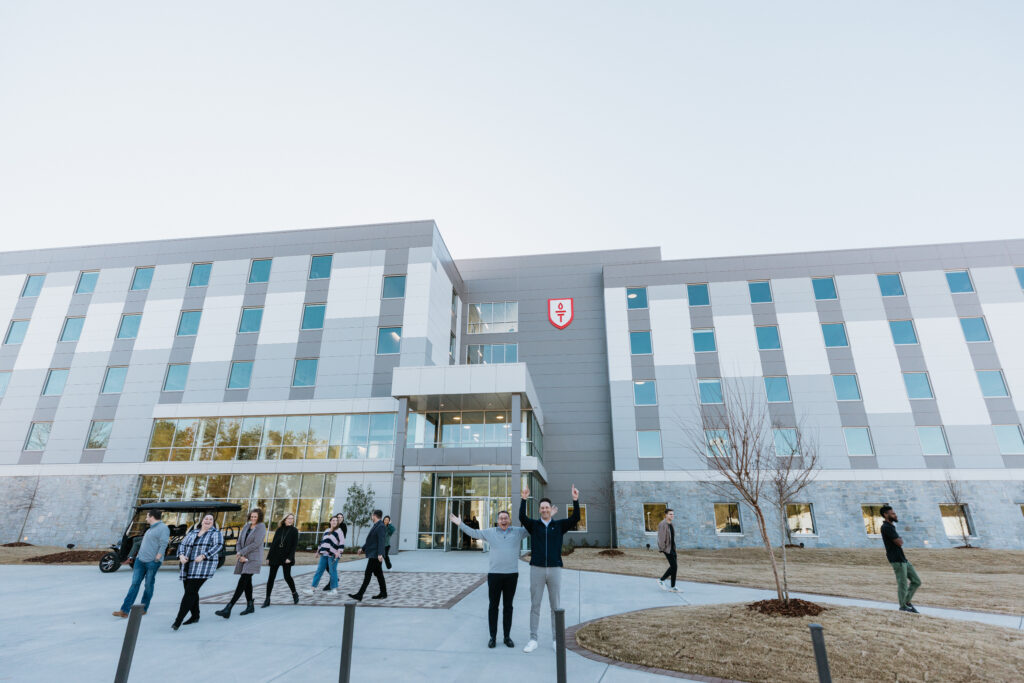 Once accepted into Highlands College, you will "confirm" your place in the enrollment class. In your HC application, if you marked, "Yes" to being interested in student housing a link will be sent to being your housing application following your acceptance. A $100 deposit is required.
Once your Residence Hall application form and the deposit are received, you're confirmed for a spot in student housing. We encourage you to complete the application as soon as possible.
Jenna Nielsen is the live-in Residence Life Coordinator that works alongside the Resident Advisors (RA's) to support students during their time in HC.
Each room comes ready with a twin bed and bed frame, a desk and desk chair, a chest of drawers, and a wardrobe closet per student. Additionally, each room has one kitchenette unit equipped with a microwave and mini fridge. Students may not substitute personal furniture for these items.
Students are allowed to personalize their rooms within certain limitations. Your room should reflect your personality, and both residents should agree on decor. The constraints placed by Highlands College generally prohibit anything that causes permanent change or damage to the room. Decoration should also reflect the values HC holds. Residence Life recommends waiting to purchase until your room assignment is confirmed and saving receipts for all purchased items.
Arrive at the Residence Hall at your scheduled Move-In time and date. Go to the direct check-in desk to get your check-in materials (Room key, Parking Permit Tag, and Residence Hall information packet).

Due to limited space in elevators, oversized items may be difficult to carry. Please plan accordingly when bringing in items.

Pack belongings into easily transportable containers (suitcases, moving boxes, etc.).

Our staff can help transport items with carts to and from rooms, but you will be responsible for unpacking things and arranging furnishings.

Wear comfortable clothing and closed-toe shoes!
Frequently Asked Questions
Want to learn more about being an HC student? Sign up for our email series.