Interested in Highlands College?
This fun dynamic team would love to get to know you, answer your questions, and help you determine if Highlands College is your next step!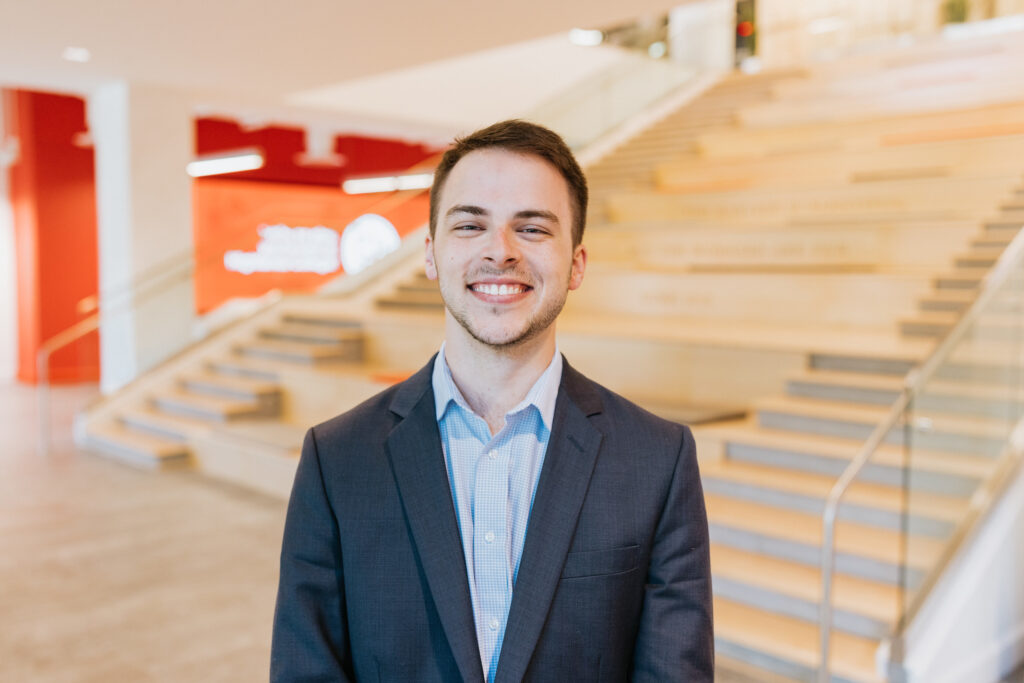 Hey! I'm Hannon and I'm from Birmingham, AL!
I love being a part of the HC team! My passion to bring new students into the Highlands College family is fueled by experiencing the life-change and impact our students have on the world around us!
Ideal Day Off: Hiking with my wife and dog before grabbing a bite to eat in downtown Birmingham!
Favorite Pastime: Golfing
Favorite Feature on Campus: The ping-pong table in the Rec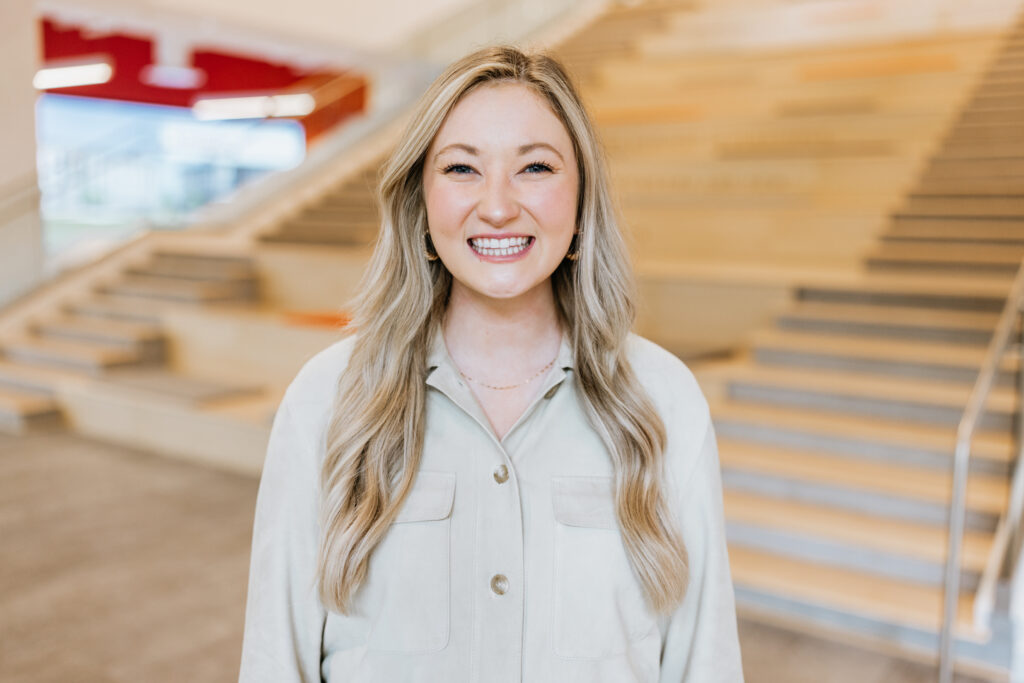 Hi! I'm Hannah and I'm a 2019 Highlands College Grad!
HC shaped me and prepared me for a life in full time ministry. I love getting to see students who are called to make a difference in the world, fulfill their unique calling and impact people through the local church.
Ideal Day Off: Hanging out at the pool with my husband and our dog
Favorite Pastime: Painting
Favorite Feature on Campus: The Library (best view on campus)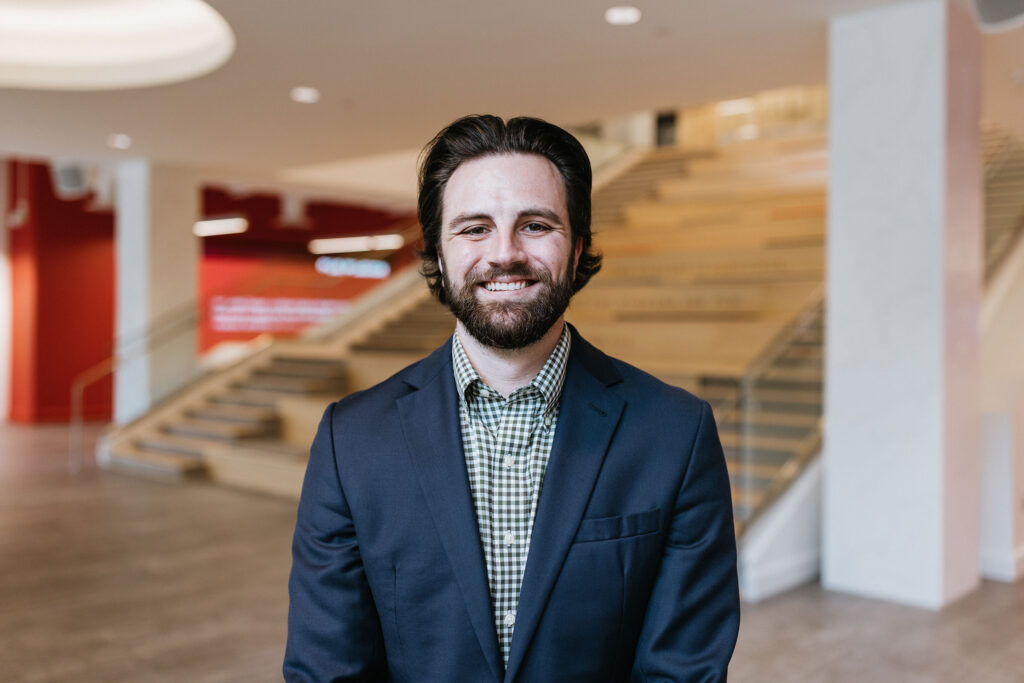 Hey! My name is Peyton, and I am a 2022 Highlands College Evening grad.
I consider it an honor to be a part of the awesome family here at HC! I'm passionate about students deepening their relationship with Jesus while they take next steps toward their purpose. Highlands College is where God shaped my walk in ministry, and I'm excited to see that life-change in the heart of our students!
Ideal Day Off: Exploring coffee shops & reading with my wife and daughter
Favorite Pastime: Bowling and golfing
Favorite Feature on Campus: The Green
Already started an application?
Connect with our admissions coaches for questions and next steps. We are here to help you through the application process.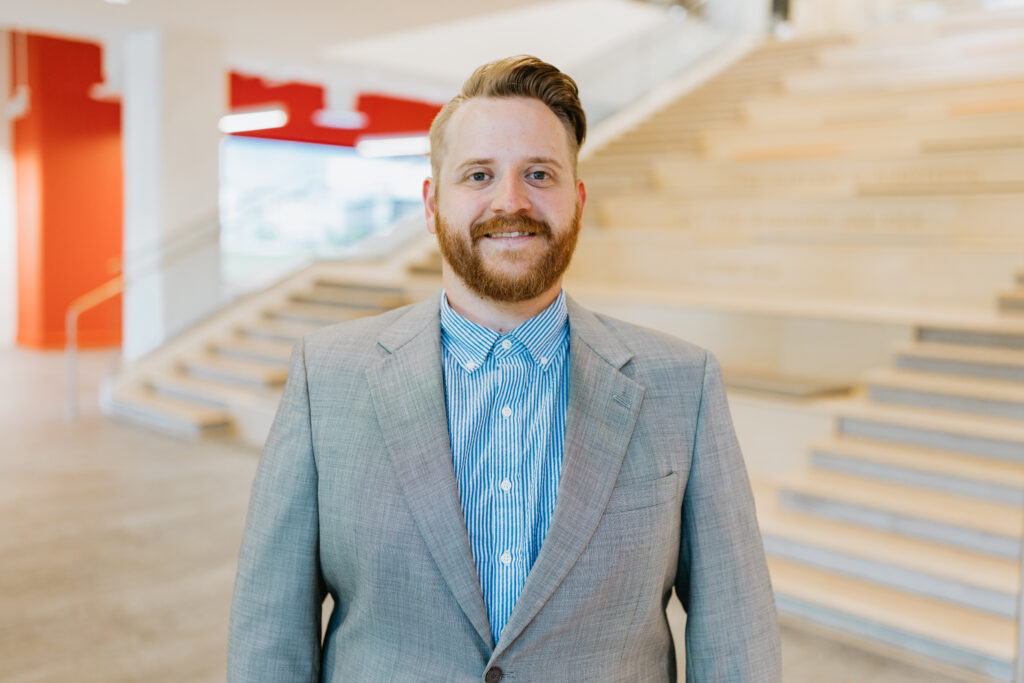 Admissions Coach
Hey, I'm Duncan! The best advice I can give to anyone applying is to schedule a meeting with our team. As an Admissions Coach, I love to help applicants, take every step with them in the journey to becoming a student, and empower them to pursue their ministry calling through HC.  I'm currently in school to become a Licensed Professional Counselor, because I'm very passionate about psychology and helping people become mentally, spiritually, and emotionally healthy.
Ideal Day Off: Spending the day at the park with my wife and our dog
Favorite Pastime: Reading and playing guitar
Favorite Feature on Campus: Worship Practicum Suite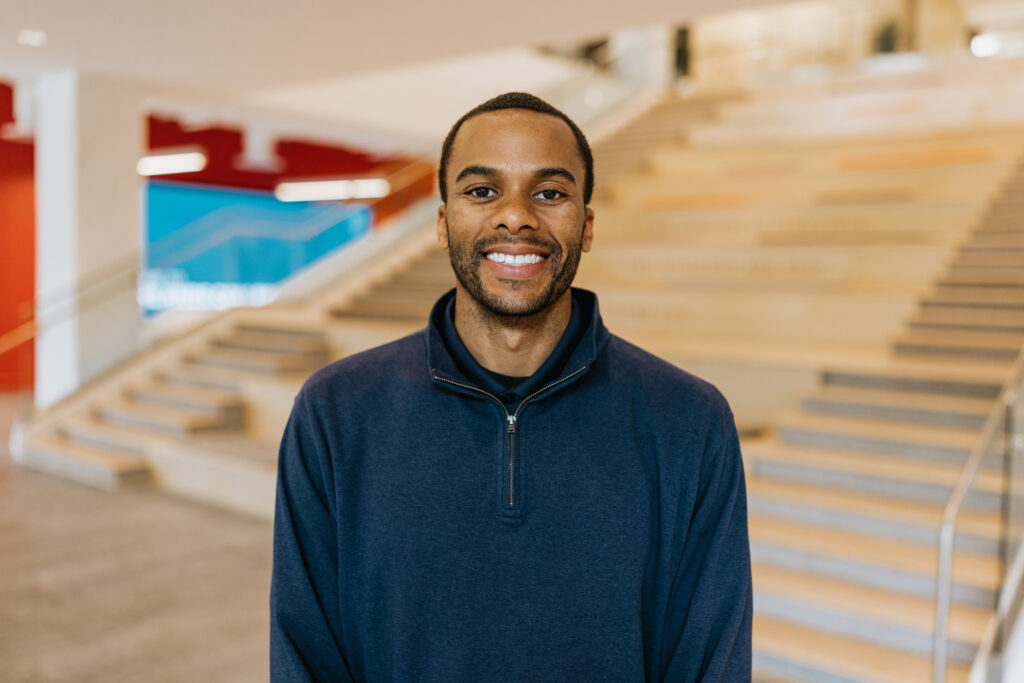 Admissions Coach
Hey! I'm Anthony. Since joining the Highlands College team in 2021, I have had the great honor of coming alongside families to support and resource them throughout their student's college search process. I am currently in my twelfth year of serving students through the avenues of athletics, coaching and college admissions. I am honored to continue experiencing joy as I see the next generation take next steps in their journey.
Ideal Day Off: Enjoying the outdoors with my family and friends!
Favorite Pastime: Playing pickup basketball – my secret sauce: I'm ambidextrous with a ball!
Favorite Feature on Campus: The Green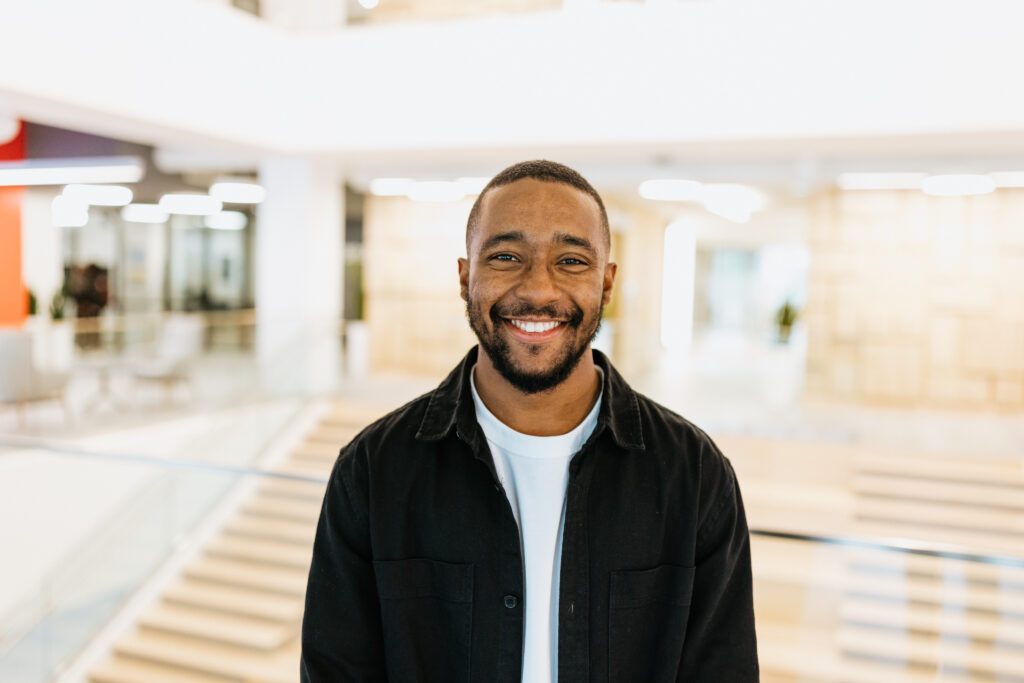 Admissions Coach
Hi! I'm Justyn! I just want to start by saying that I love Highlands College because, it changed my life for the better. Being a graduate from the Fall Class of 2021, I am freshly removed from the college, and can say with confidence that there is no better place to be. I am a newlywed and having a blast getting to do life with the love of my life. Some of my favorite hobbies are golf, bowling, and playing basketball. When I am not in the office you can most likely find me on the golf course. I am a strategic thinker who loves to help get people to where God is calling them. With that being said, I will do everything in my power to help new students walk in what God has for them.
Favorite Coffee Shop: Innova Coffee
Favorite Birmingham Hangout: Bamboo on 2nd
Favorite Feature on Campus: The Campus Green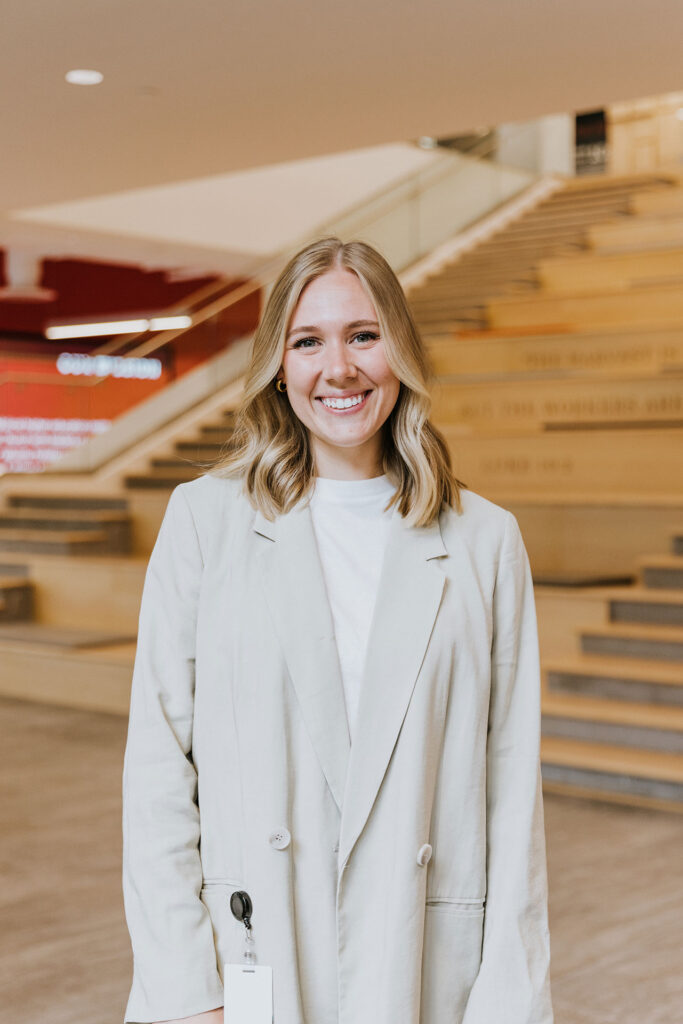 Admissions Coach
Hey! My name is Sloan and I am truly so honored to be on the team as an Admissions Coach! It is such a joy to get to know every student that is interested in Highlands College and walk alongside them as they pursue what God has called them to. I'm passionate about college students growing in their relationship with the Lord and truly living a life of ABUNDANCE and WORSHIP. I can't wait to get to know more about YOU and help discern what your next steps may be in pursuing full time ministry. I am here for you every step of the way and hope to welcome you to the HC Family!
Ideal Day Off: Coffee with friends & a game night!
Favorite Pastime: Playing pickle ball or volleyball!
Favorite Feature on Campus: The Bistro
Access your application anytime through the application dashboard.
The Highlands College Team
Highlands College has a dynamic team to ensure that you are known, developed, cared for, and prayed over. The team is passionate about the mission and vision of Highlands College. It is our team's deepest desire to see each student develop as a person, Christian, and Christian leader in their time at Highlands College. Teammates are heavily invested in students' lives and experiences in their time at Highlands College.  The team above goes above and beyond to ensure that Highlands College is a good fit for students searching for their next step.