Invest in your future with an education that empowers your extraordinary calling.
At Highlands College, the impact of our students' investment in a first-class education is multiplied by scholarships and financial programs – made possible by the generosity of those that believe in their unique calling and have financially invested in their future.
Annual Educational Investment
The Highlands College experience is provided through an all-inclusive fee that simplifies a family's educational investment.
These rates apply to those entering Highlands College in the Fall of 2023 or Fall of 2024.
$12,000
Average annual out-of-pocket expense after scholarships and financial programs
$30,000
Average annual combined Scholarships and Financial Program awarded
$42,000
Annual Tuition and Student Experience Fee
*Average incidental expenses for an HC student are approximately $6,000/year which include fuel, groceries, entertainment, etc.
Tuition & Experience Fee Breakdown
Academic Instruction
Tuition
iPad
Books
Active Learning Studios
Library
Ministry Training
Sunday Serve
Leadership Encounter Days
In-Residence Experience
Placement Services
Outreach
Character Development
Freshman Housing
Meal Plan
HC Leads Now
On Campus Fitness Center
Student Life
Half Marathon
Expedition
Financial Coaching
Spiritual Formation
Pastoral Care
Chapel
Conferences
Navigator Mentoring
Small Groups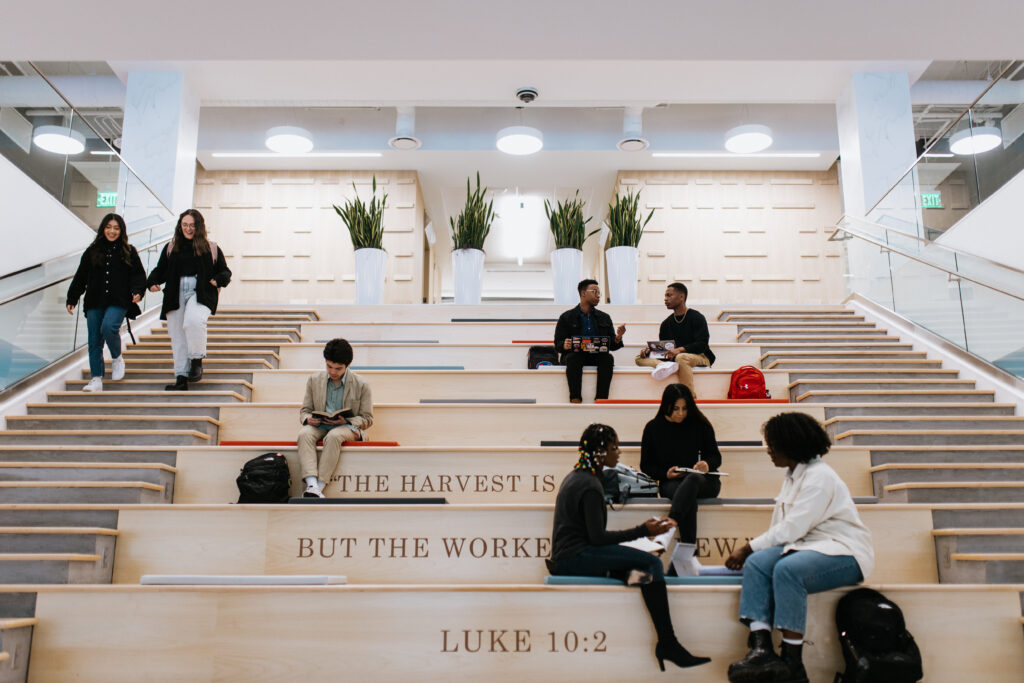 Holistic Training Experience
At Highlands College, we believe a great leader is a lifelong learner, which is why we take a unique approach to higher education through a holistic training experience. Students will be trained in four areas, known as the four pillars; academic instruction, ministry training, character formation, and spiritual development.
You'll create a lifelong network of friends in Christ as you share community and support each other through the unique rewards and challenges of ministry training. Build character, develop relationships and mature spiritually.