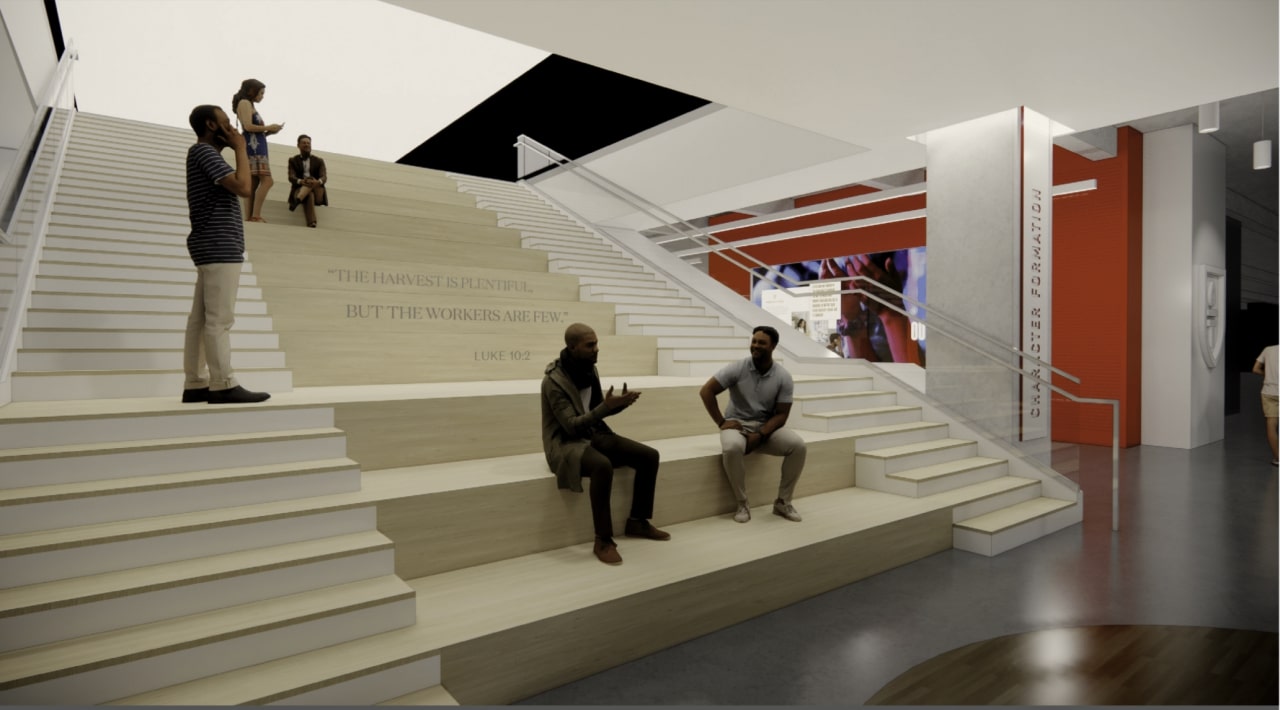 When we set out three years ago to design the future home of Highlands College, we were full of excitement. In front of us was an opportunity to create something that had never been done before. But with that, we'd never done something like this before. With the time and capital we'd invest in this project, we had to get it right.
I've always been a student of history, and in the face of this challenge I found inspiration in a line from Winston Churchill. After an incendiary bomb destroyed the original parliament chambers, Churchill was faced with the challenge of rebuilding the physical expression of a centuries-old institution. He set the tone for this daunting enterprise with this statement,
"We shape our buildings; thereafter, they shape us."
Our buildings, and the decisions we make in their planning, will inform who we become inside them.
With this insight, the stakes got higher, but the medium became instantly more familiar. At that stage, we did not know much about building a campus – but we did know a lot about building a college. We could not see every detail of what would be required in the process, but we could see who we would become in this space. If we let our values shape our environment, then our building would actually become a tool by which we pass on our values to everyone that walks through its doors. We wanted to let values drive design, and we are excited about the generations of fruit that will come from this approach.
Values, by nature, are easy to say but difficult to grasp. They are different from vision in this way. You can build a plan to arrive at a vision, but values have no endpoint or roadmap. Take the value of 'community' as an example. It's a nice, bite-sized concept, but how do you make it more practical than that? You can't follow a recipe to create community. But you can intentionally shape your environment with places to gather and interact so that the community value you carry on the inside can blossom into something visible and tangible. We believe we've done that here.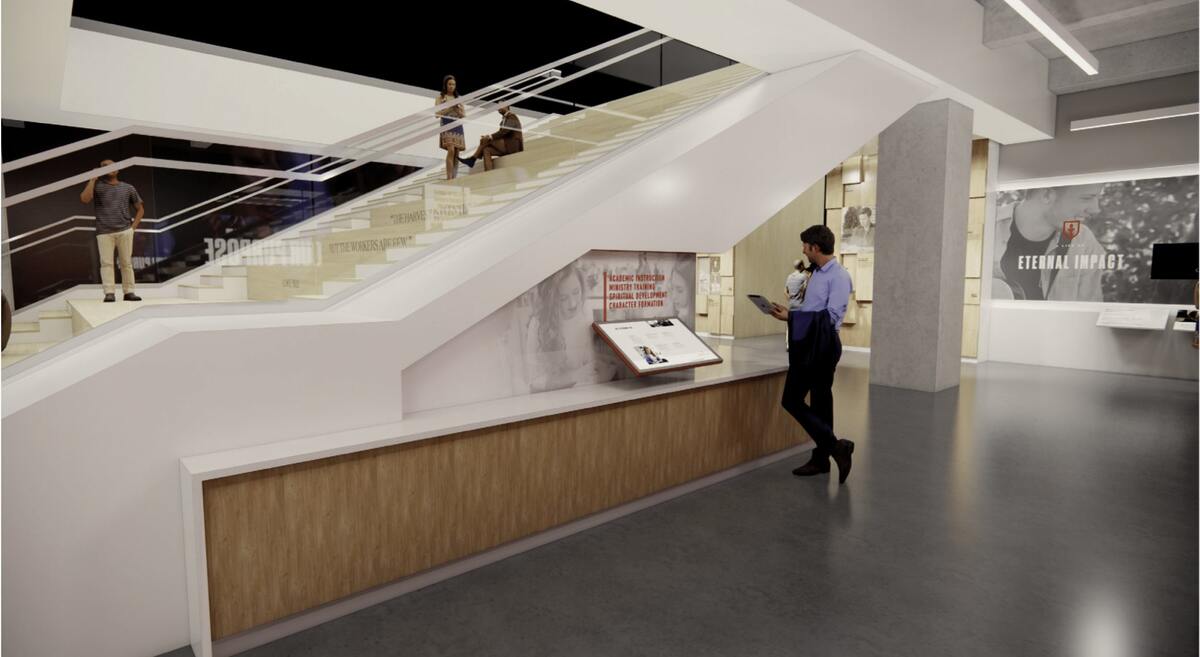 With our values-driven design, we are planting our flag in who we are and what we will become. If vision has a tendency to leak, then values have a tendency to dim. If values are only something you speak, then they'll never be something you sustain. By capturing our values in this project, we have ensured that they will be a waymarker for us, a signpost by which we'll be always reminded of who we are and how we are to live. Buildings are not easily changed, and neither are we. We go well together in this way.
Through our values-driven design, we ensure that what we do will outlive us. The mission must live on past a single generation, and so must the values critical to its success. By capturing those values in the design of our campus, we can know that the future generations of Highlands College students, staff, and faculty will carry the same values – long after those that first articulated them are gone. In the years to come, as finishes and technologies come and go, what will endure in this place are the values worthy of the calling we've been given.
As the future home of Highlands College continues to rise around us, we see things that God has been doing inside of us take shape more tangibly than ever before. We invite you to join us on this journey as we give shape to our buildings, then watch with delight as they begin to shape us.
I'll leave you with a heartfelt recommendation. If you ever find yourself faced with a challenge you've never tackled, build a team of partners that have fully embraced both your vision and your values. In a project like this, you're relying on this team to supply expertise and attention that you, yourself, just don't have. If they've only caught your vision, they'll follow your instructions everywhere you've known to give them. But if they've also absorbed your values, they'll represent you in every area and the smallest details, even those you never see.
We've found partners like these in TurnerBatson Architects. From the outset, they've not only understood what we were trying to achieve, they've also worked to understand who we are. Because of their efforts, a transformation occurred through the process. The role they play became more than that of a service provider, they carry themselves with the passion and care of owners. You can hear it in the way they talk about the project:
Words like transparency, transformation, authenticity, and community have inspired the architecture in intrinsic ways. The design became more intentional each time we met with the students, faculty, and leadership at Highlands College.
We can't wait to see the construction take shape and for lives to be transformed on this campus. On behalf of our entire team, it is such a privilege to be a part of the renovation and renewal of this unique building for Highlands College. Dave Reese, President of TurnerBatson Architects
Written by President Mark Pettus