Serve Day 2022 was one for the books! Highlands College jumped in to serve at multiple locations across Alabama and Georgia.
Current Highlands College and Highlands College Evening students, alumni, and the HC Team all joined together to be the hands and feet of Jesus, share the gospel, and love people across our communities. Read on to hear about the incredible stories from our HC family of the eternal impact they made on Serve Day 2022.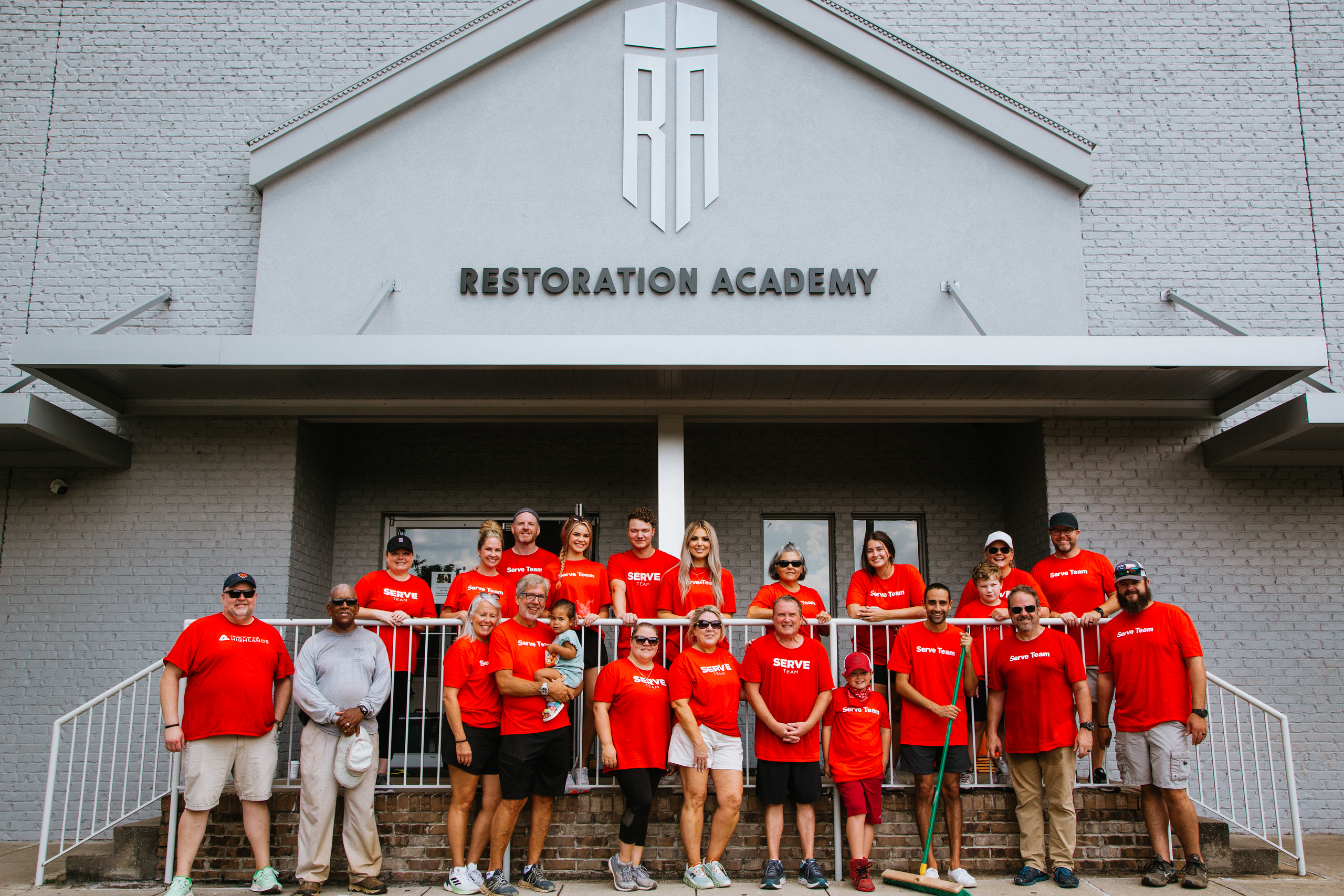 "I had the best time serving at the Auburn Dream Center, there were so many amazing serves going on throughout the whole community. I was able to serve on the Dream Center Missions Support team. Our role was to ensure that all the different serves had what they needed to complete their projects and better serve their community. I truly enjoyed this experience because I was able to connect with so many different people, build relationships, and have a role in several different serve opportunities." – Grace Pilon (Highlands College Outreach Student)
"I got the opportunity to serve Ramsey High School in downtown Birmingham by cleaning and restoring their classrooms and courtyard. I love Serve Day because there is no greater feeling than introducing people to Jesus by being His hands and feet." – Carson Miller (Highlands College Alumni)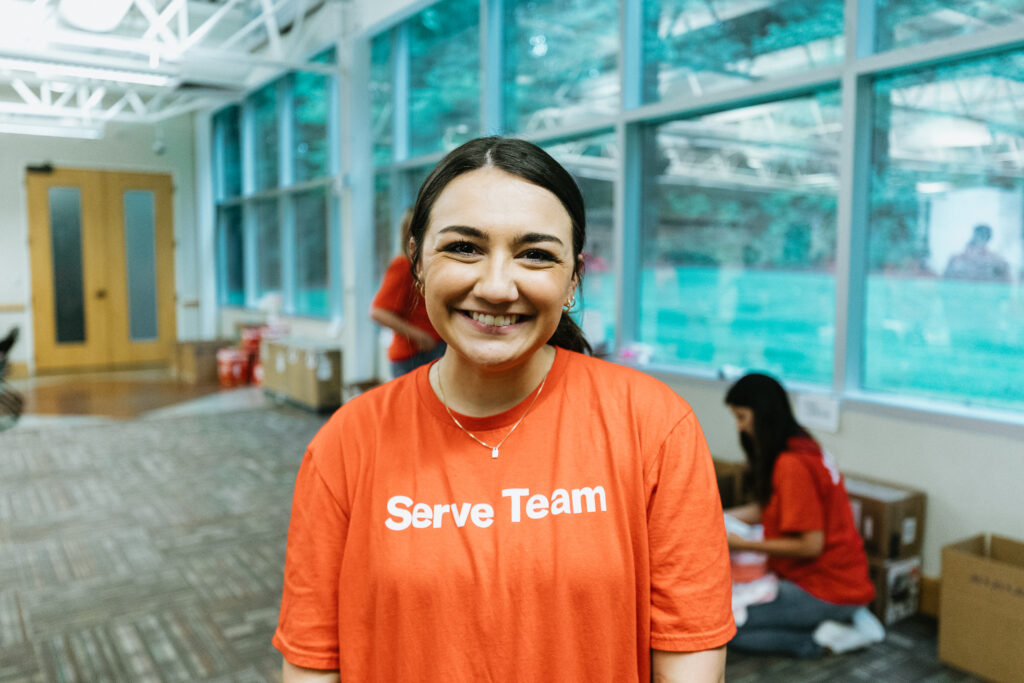 "We had the opportunity to create a donation drive for the new Sav-A-Life pregnancy center in Crestwood! At their pregnancy centers, they give expecting parents the opportunity to go through their parenting courses, and in return, the parents get to shop at their baby boutique. We loved being able to accept and organize all of the baby products and also get the chance to fill out prayer cards for expecting moms and dads!" – Alyssa Crawford (Highlands College Alumni)
"Our Serve Day project was an incredible day full of collecting donations & doing fun activities for the new Sav-A-Life Clinic in the Crestwood area. We wanted to give kids a chance to serve the clinic by bringing hope & encouragement to expectant mothers and the clinic staff. We also gathered donations for their baby boutique, allowing mothers who completed their parenting courses to shop for free! Another team led by Mary Martin Brown at the clinic site completed projects to get the facility ready for the day. It was wonderful to work together to make this day possible for those we were able to serve. The Greystone community graciously overwhelmed us with donations, and the kids had so much fun!" – Jayda Martin (Highlands College Alumni)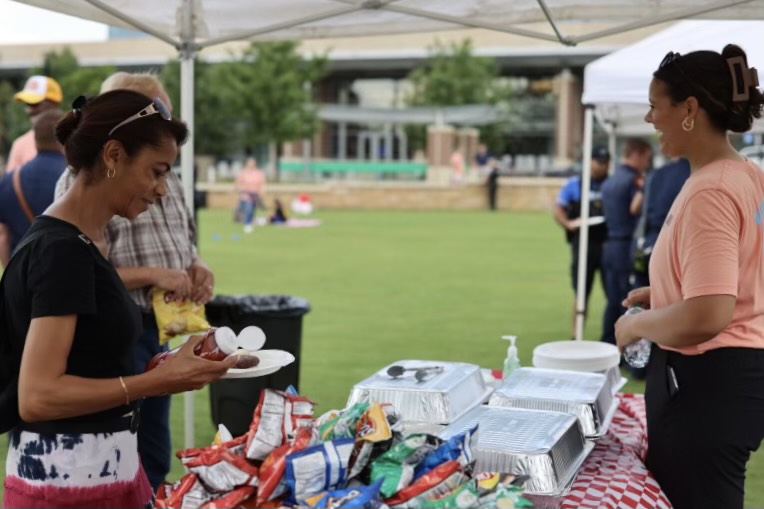 "I got the opportunity to serve in Atlanta with the LIIV ATL team! For our serve day, we chose to honor those that serve the city of Sandy Springs daily. We welcomed over 50 police officers, firefighters, and their families to gather with the LIIV team to build community and eat yummy food. Throughout the day, love and joy flowed from person to person, and we believe each individual left feeling loved and touched by Jesus. It was an honor to serve our first responders on Serve Day 22!"- Samantha Cheek (Highlands College Alumni)
"For serve day this year, I served with Mercy Chefs preparing meals for first responders and volunteers for the World Games. I chose this project because it was a good opportunity to give back to those on the front lines. Give them a warm meal, and do it in Jesus' name! There's nothing like being the hands and feet of Jesus. I enjoyed serving alongside my husband and friends. It was special when our pastor stopped by and checked in on us. It was a wonderful day!" – Kathryn Hall (Highlands College Evening Student)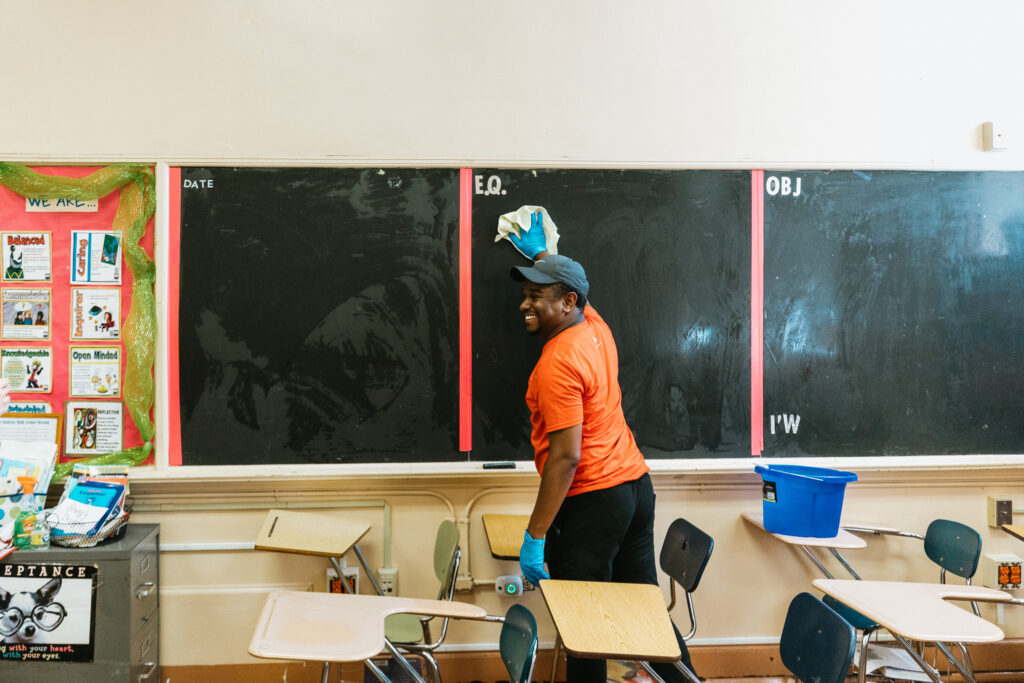 "For I was hungry and you gave me food, I was thirsty and you gave me drink, I was a stranger and you welcomed me, I was naked and you clothed me, I was sick and you visited me, I was in prison and you came to me.' Then the righteous will answer him, saying, 'Lord, when did we see you hungry and feed you, or thirsty and give you drink? And when did we see you a stranger and welcome you, or naked and clothe you? And when did we see you sick or in prison and visit you?' And the King will answer them, 'Truly, I say to you, as you did it to one of the least of these my brothers, you did it to me.'" – Matthew 25:35-40
Thank you, HC family, for serving wholeheartedly and reaching others for Jesus! We love you!