Highlands College exists to train believers whose part of their purpose in life is to be ministry leaders.
We will help you develop your God-given gifts and talents. We will train you to be a leader worth following. We will resource and equip you for ministry in mind, body, and spirit. When you graduate, you will be a confident, competent leader of great character, ready to make an eternal impact!
If you are eager to explore and cultivate God's calling on your life through learning a biblical worldview while walking alongside a vibrant community of believers; who are stirred, like you, to impact this world in a big way – then Highlands College is for you.
We know that figuring out where you should go to college or what to do with life after high school can be overwhelming. There is so much to consider as you think through what is next.
We asked a forth-semester Highlands College student to give some insight into weighing this decision, so you can hear from someone who was just in your shoes!
Meet Sidney!
Sidney is a 4th-semester Worship Practicum Student
She is joining us to tell you about Highlands College and her recommendation on deciding if HC is right for you.
Visiting the campus in person, second to submitting your agenda and future to the Lord, is the best thing you can do to help you determine if Highlands College is right for 
you. Discovery Day was the deciding factor in my college decision. There is no better way to grasp the #HCdifference than to experience it!
Highlands College exists to train, equip, and empower our students to become world-class ministry leaders. Highlands College will help you turn your passions into Kingdom purpose as you learn to steward and grow the capital-c Church.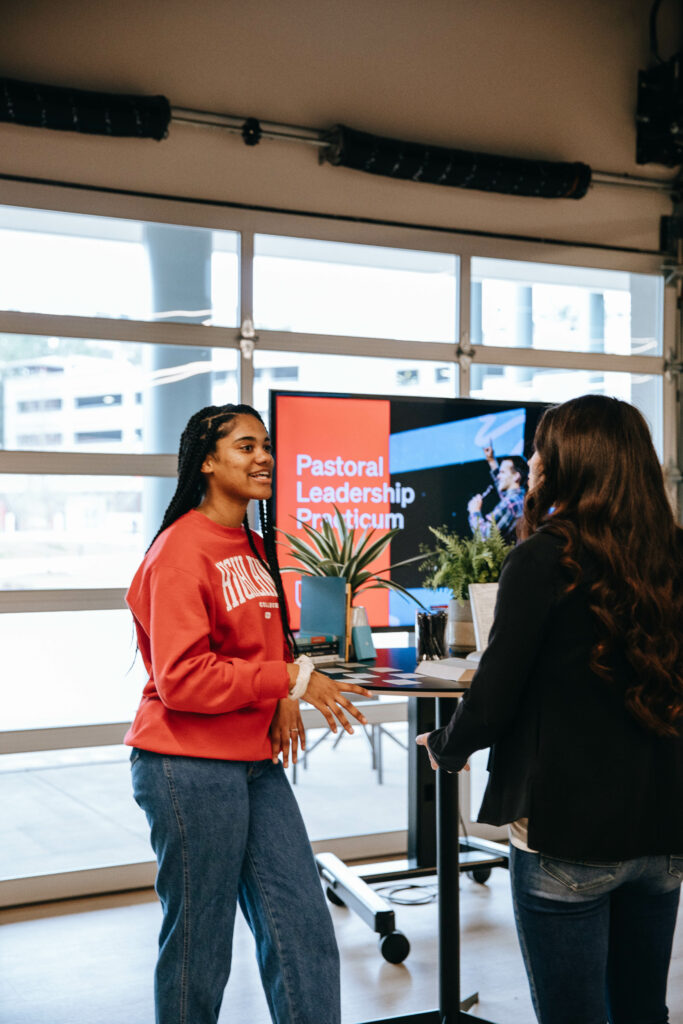 Whether you choose a campus visit or Discovery Day, you get the unique opportunity to encounter the life & heartbeat of our college: Our students. There is nothing like the culture at Highlands College, and you have to experience it to understand it. You'll get to connect with current students, meet our staff who are passionate about student success, get an in-depth look at academics and the holistic training that makes Highlands College unique, and tour the state-of-the-art training facility. You'll get an inside look at what makes Highlands College rigorous, unique, and the best at what they do! From how you can graduate debt-free to the once-a-year outdoor extreme race known as expedition, you will leave with all your questions answered.
Here is a little bit about my first Discovery Day at HC:
"Before coming to a Discovery Day for the first time, I thought HC was incredible but could never see myself as a student. I had a set plan for my life, going to a different college at the time, and was afraid to step out of that into God's plan. When I visited HC, I met so many amazing people. I got to experience the college through the student body, to see myself in their shoes. I experienced so much peace & the presence of God that day. I left my Discovery Day with so much clarity as to what Highlands College was & how I could take my next step to get here!"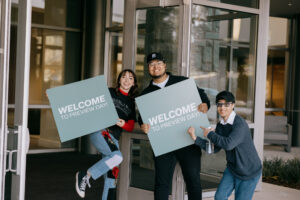 So many of my friends would agree, that Discovery Day is the best way to discover if Highlands College is your next step!
If you can't make discovery day, don't sweat it; schedule a campus visit. Our team will show you around and answer all of your questions.
Pro tip: Tell the team a little about yourself when you schedule and ask to meet a few students! Also, if you are not doing Discovery Day, make an effort to visit Church of the Highlands while you're here. Church of the Highlands serves as our live-in laboratory for our Ministry Training Experience for your time at Highlands College; it's one of the best parts of the program.
I can't wait to see you here at HC! You're going to love it. 
-Sydney Parker, 4th-semester student in Worship Leadership Practicum 
Join us for upcoming opportunities to visit Highlands College. Click here. We hope to see you soon!