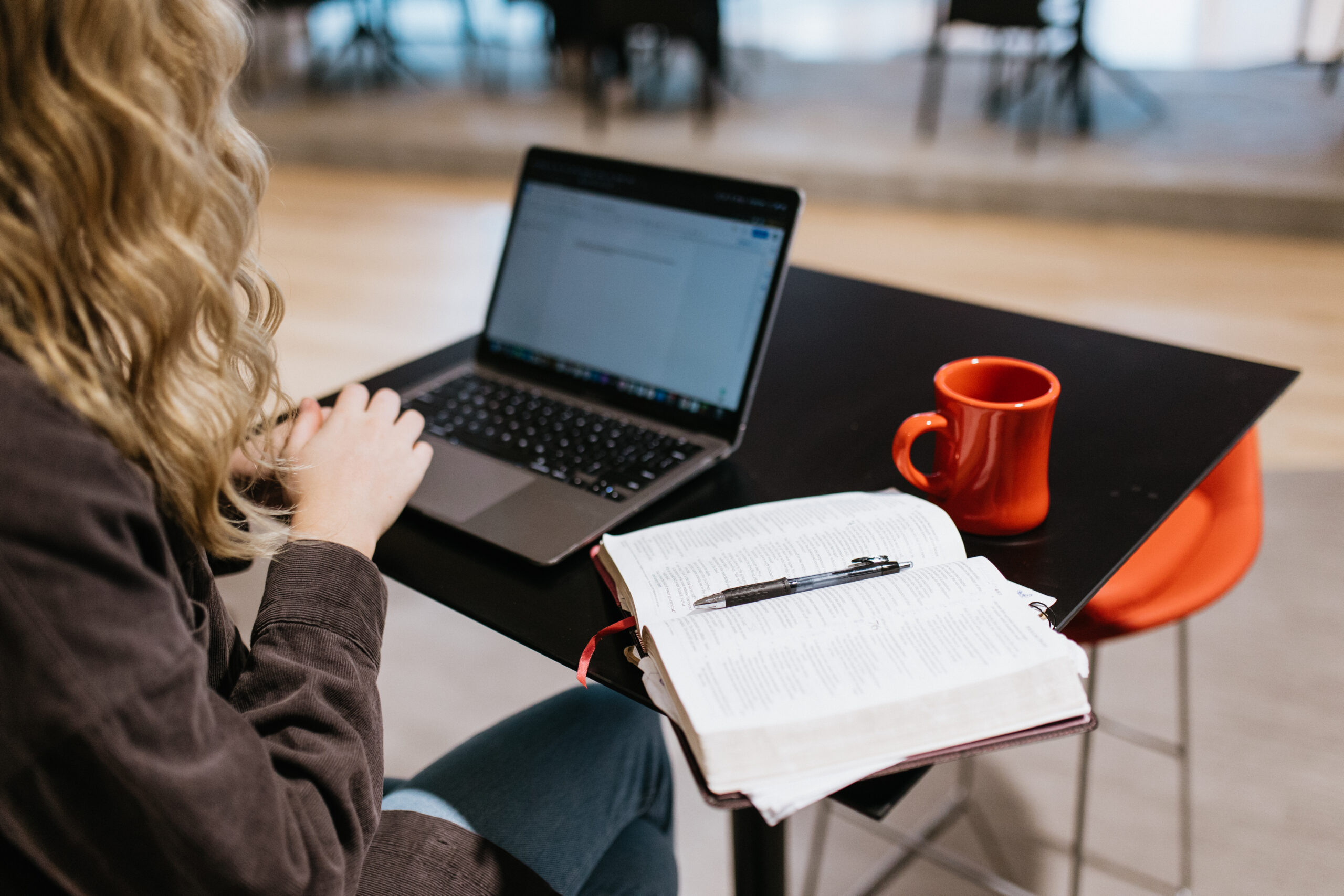 Coffee shops are an integral part of student life at Highlands College. They create a place for our students to connect and refresh. A place where students can form off-campus relationships with the Birmingham community. A place to enjoy your favorite drink with good company and calming atmosphere.
Coffee can cultivate the perfect environment for catching up with a friend, a deep conversation, a mental break, a small group, a place to study for finals, or even a date. Birmingham has so much to explore in the world of quality coffee. 
Check out some of our students' favorite coffee spots to frequent for sipping a delicious cup of coffee, no matter the occasion! 
June Coffee
June Coffee is one of the newest shops in Birmingham; it boasts a quaint urban modern feel. Located downtown, the shop has lots of natural light and indoor/outdoor seating. June Coffee has been a roastery for nearly five years and is nationally recognized. The local community welcomes June Coffee to the Birmingham coffee scene! 
213 25th St. N
craft coffee, roastery, hand-crafted syrups
Innova Coffee
Speaking of cultivating community, Innova Coffee is a hidden gem near the Highlands College campus that offers an excellent selection of craft coffee from different roasters worldwide. Not only is their coffee amazing, but they are so intentional about knowing their customers. If you go frequently, you'll most likely be on a first-name basis with your barista. 
From pour-overs to lattes, they make everything with precision and passion. They also make all their syrups in-house and have a creative rotation of seasonal eats. It's a sweet study spot with quality choices to sip & enjoy! 
4700 Colonnade Pl 
craft coffee featuring roasters from around the world,

high-quality, hand-crafted syrups, smoothies, and seasonal eats
O'Henry's Coffees
If you walk into O'Henrys any time and day of the week, you will most likely spot a Highlands College student studying or preparing for assignments. O'Henry's is a great place to study solo or with friends. This shop is a favorite among our students; with many locations across the city of Birmingham, it provides a calm, low-light setting for coffee friend dates or studying. O'Henry's also offers a wide variety of different coffee, roasts, and brews. As well as light breakfast & lunch options in case the mid-study munchies hit. The Blueberry Latte is a must-try! 
O'Henry's also is the curator of the ImpactBlend they developed for Highlands College, where the Impact Blend is exclusively sold at the Resolute Cafe and Campus Goods& Supply! 
multiple locations 
roastery, plenty of options, light breakfast & lunch
Filter Coffee Parlor 
Filter is like stepping into an NYC Brooklyn cafe with its giant windows, the abundance of greenery, natural lighting, and not to mention the upstairs loft! This shop gives you a taste of the culture of Downtown BHAM, celebrating local artists on its walls & shelves and the presence of its local community. Their coffee selection is outstanding and creative. They offer delicious pastries and breakfast foods as well. 
1927 11th Ave. S
creative seasonal drinks and eats, environmentally conscious 
Resolute Cafe 
Located on the first floor of Highlands College, the Resolute Cafe offers access to tons of comfy seating and quirky hangout spaces. It's an ultra-sleek, modern, bright & airy cafe. They offer anything from an iced latte to smoothies, with light pastries and snacks available. Their delicious coffee blend is unique to them and can only be found at the Resolute. Whether you're meeting with friends, studying for finals, or grabbing a pick-me-up on the way to class, the Resolute Cafe is the place to be on campus.
Highlands College, 3660 Grandview Pkwy 
unique coffee blend, budget-friendly, on-campus 
These are just a handful of the coffee shops that Birmingham has to offer. There are so many great coffee shops in our beloved city that our students frequent and love.
Here are other honorable mentions:
On 280
East 59 Cafe. Bullet Coffee Co. Innova Coffee. O'Henry's Coffees.
Mountain Brook
Church Street Coffee & Books. The Continental Bakery.
Five Points
Panache by Domestique. Filter Coffee Parlor.  
Homewood
Caveat Coffee. Little Professor Bookshop. O'Henry's Coffee. 
Domestique at Cahaba Cycles. Seeds Coffee. 
Downtown 
Domestique Satellite. Red Cat Coffee House. Revelator. Frothy Monkey. Red Cat Coffee House.
We hope you will check out the local coffee scene around Birmingham!