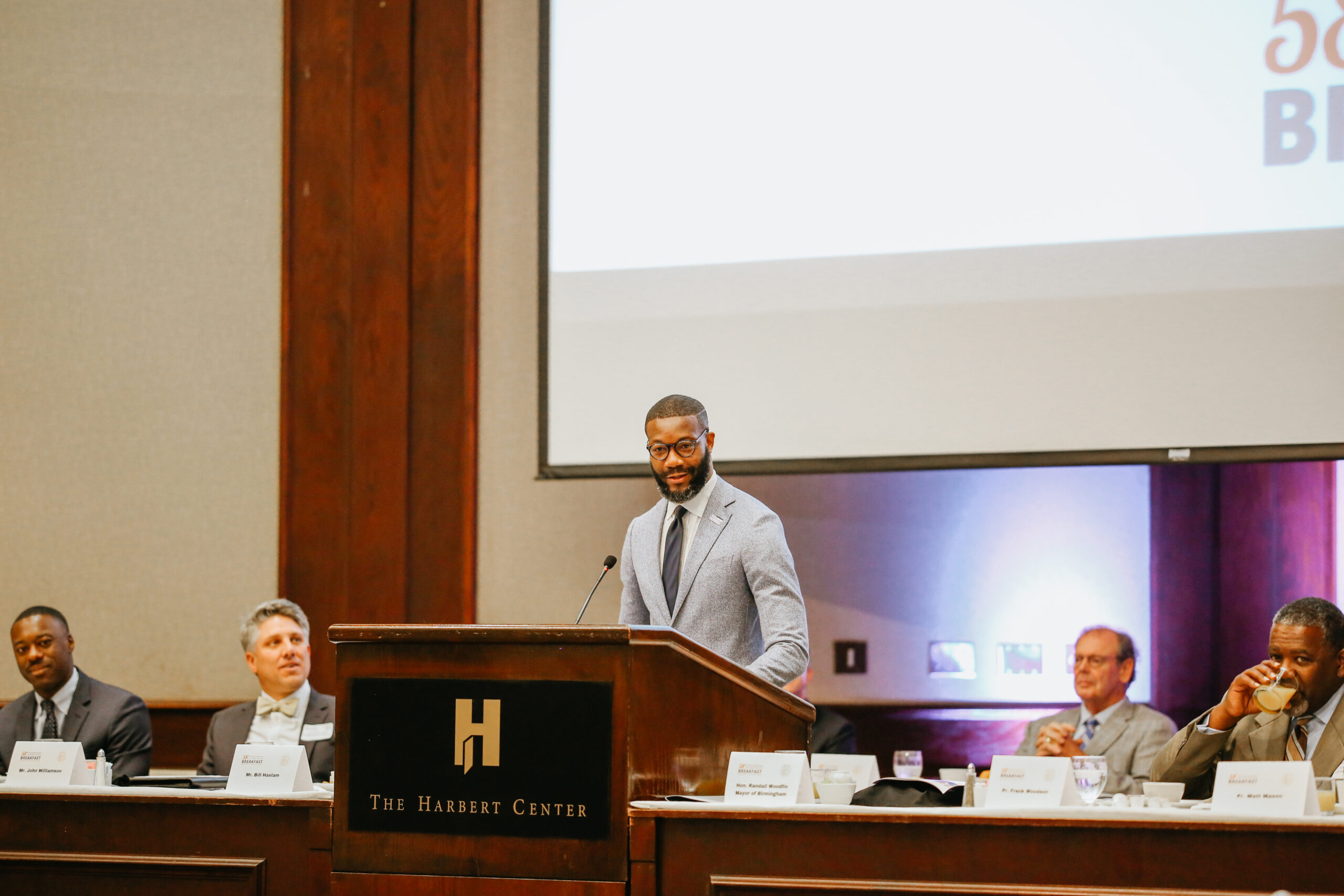 Highlands College Traditional students were honored to serve at the 58th Annual Greater Birmingham Mayor's Prayer Breakfast on the United States National Day of Prayer. On Thursday, May 5th, 2022, our students joined with local leaders and fellow Birmingham citizens in praying for the city, leaders, and people.
We at Highlands College believe it is our honor and duty to pray for our city, state, nation's leadership, and people. Students excitedly showed up to serve the event as our city's leaders gathered to pray. Highlands College has a deep love for Birmingham, its roots, and its people, as it is home to our college, and we consider the community family. We desire to see Birmingham thrive, and those in our community know the Lord intimately.
God's word instructs us to pray for resolution and hope for the redemption of our land, 
"If my people, who are called by my name, will humble themselves and pray and seek my face and turn from their wicked ways, then I will hear from heaven, and I will forgive their sin and will heal their land." (2 Chronicles 7:14)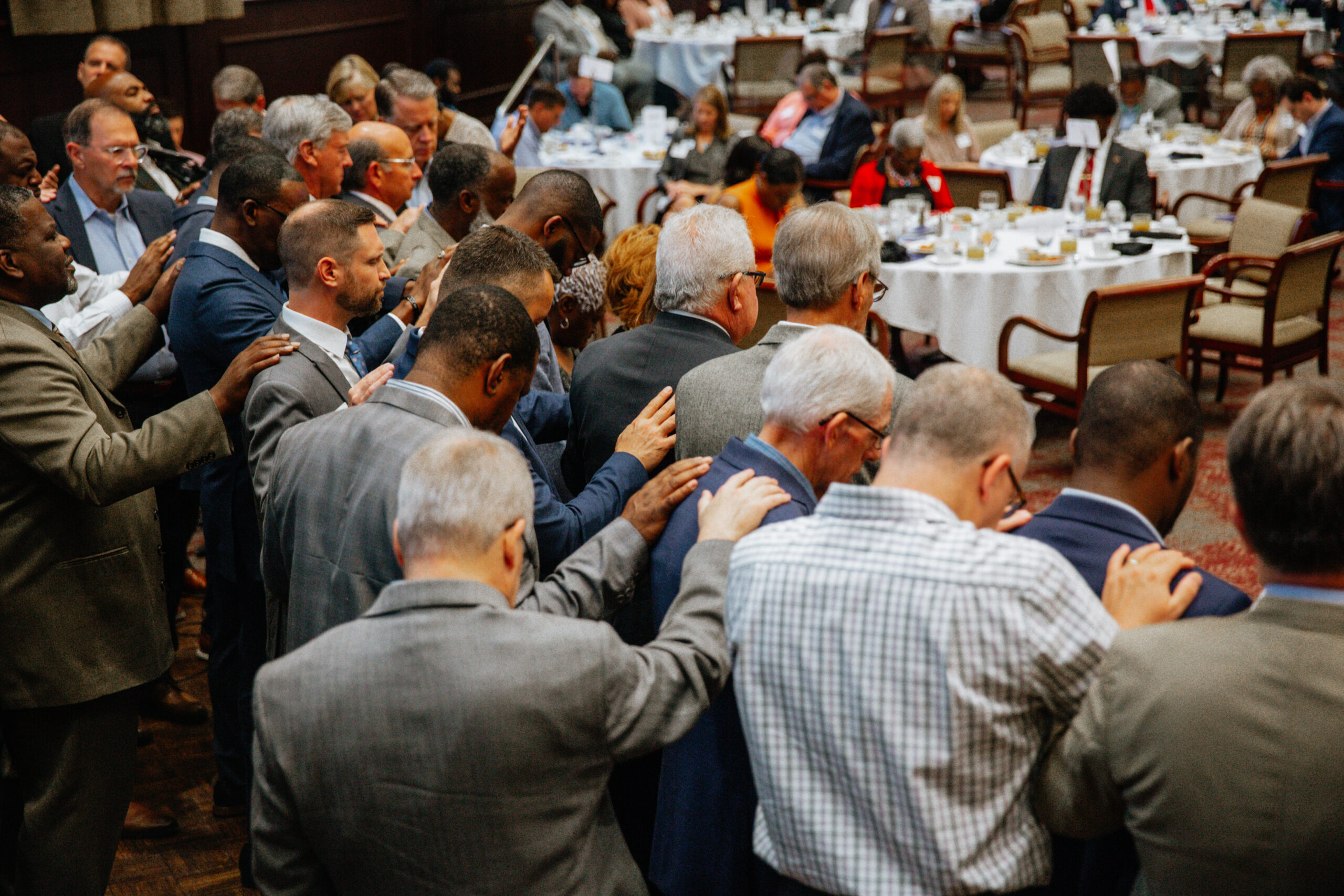 We love serving our city and the opportunity for our students to grow outside the classroom. This was an amazing outreach and training opportunity that we were honored to be able to serve. The holistic training of Highlands College encourages all opportunities like the Mayor's Prayer Breakfast that allow students to train their hearts and hands to serve the local church, people, and cities where they are. It is our duty to educate, train, and equip students to prepare them for their next chapter after Highlands College so that they naturally serve out of the overflow of their hearts with conviction, duty, delight, endurance, and honor as a result of their training. In everything we do at Highlands College, our goal is for our students to develop into competent and confident ministry leaders. To become all that God has called them to be.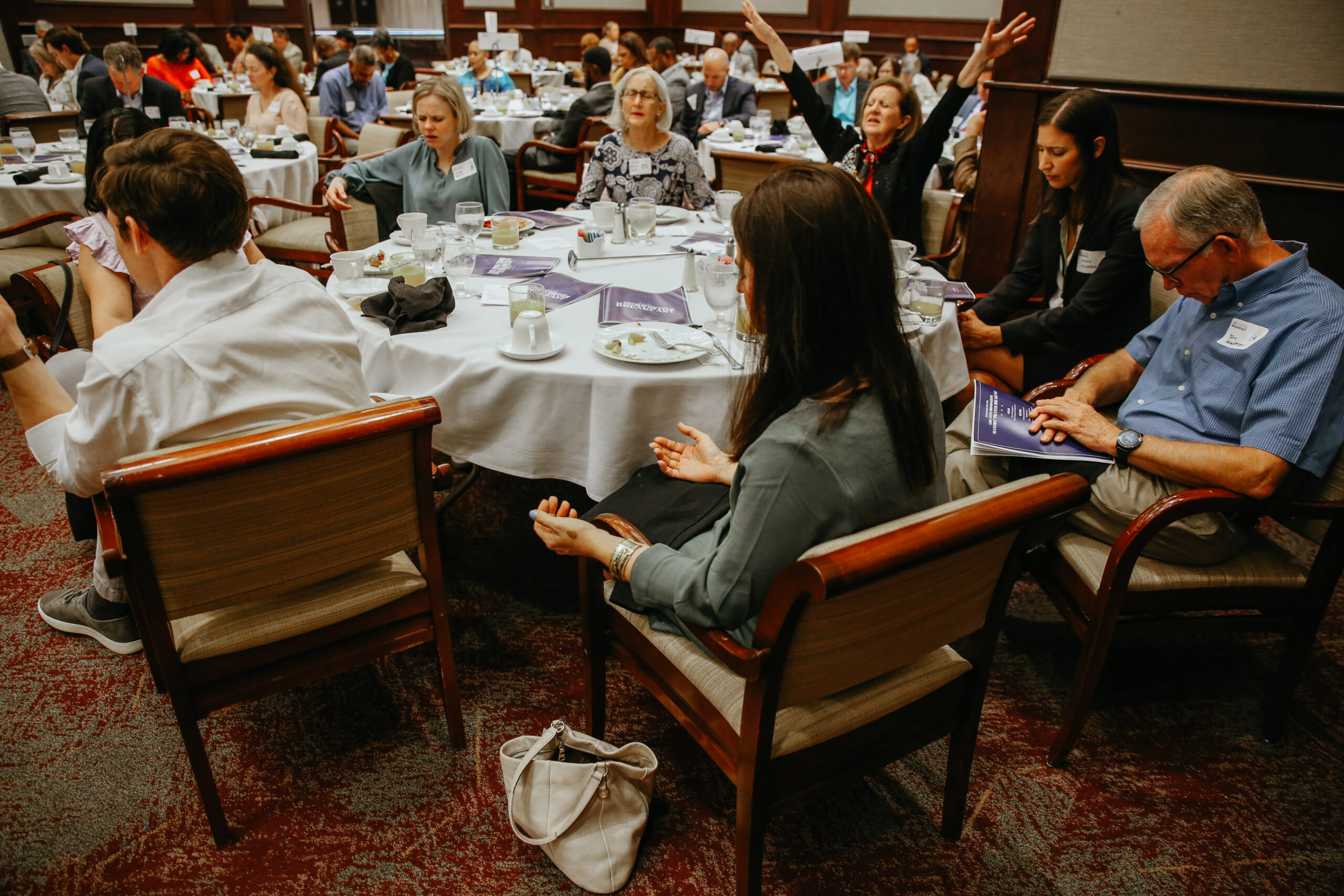 Here is what Maddi Womack, a current Highlands College student, had to say about serving the event:
"I was proud to set the tables for the event and greet each guest in attendance with a smile. It was an honor to represent Christ through a warm smile and welcoming attitude to the people of Birmingham. This opportunity helped me gain a new perspective on what it means to honor those around me and serve them faithfully, and I am incredibly grateful for it."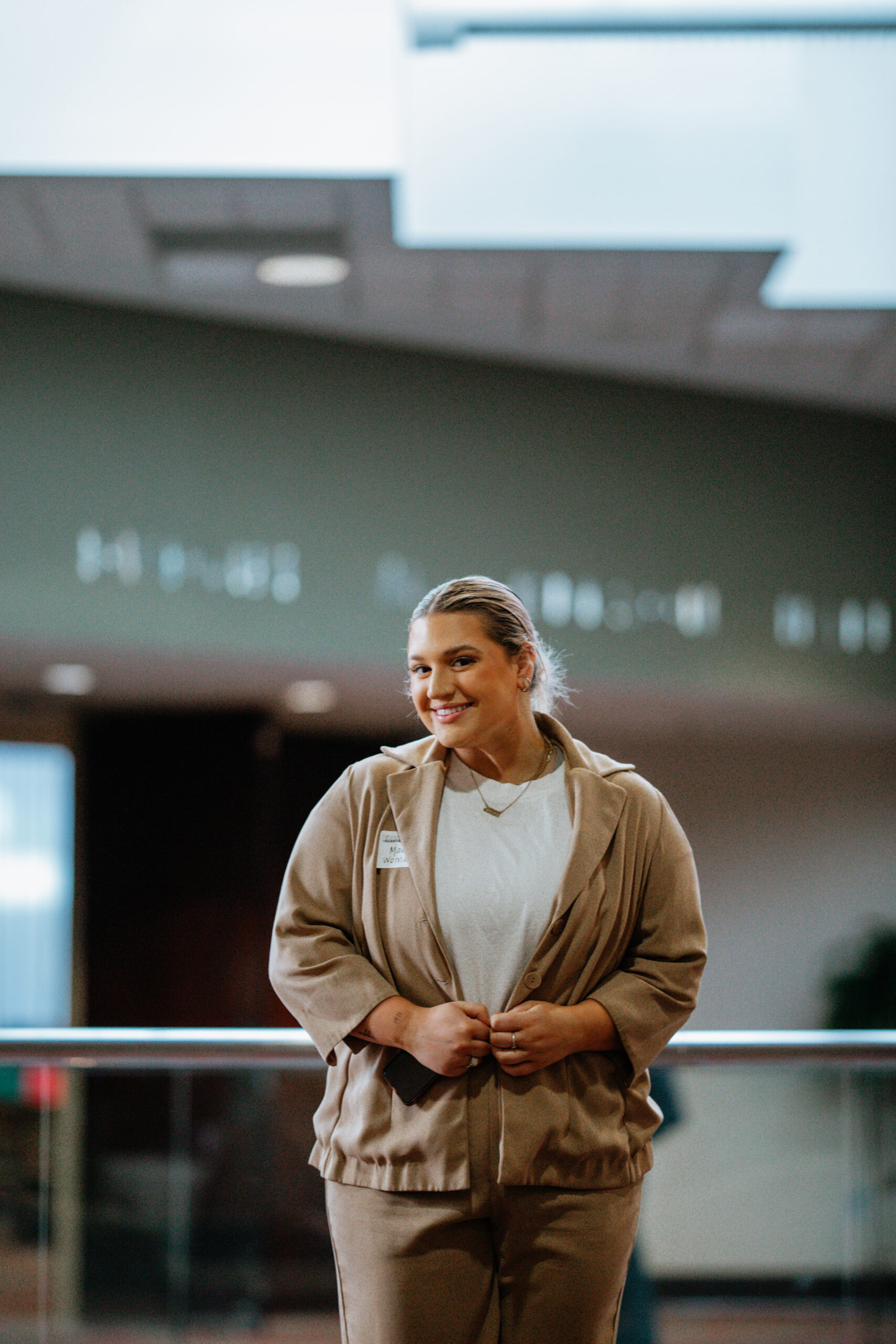 We are so grateful for all the ways that Highlands College gets to train in Birmingham, Alabama. It is one of our highest honors to serve the people of Birmingham. We are so expectant for all that God will do this year and in the years to come in Birmingham, AL. 
Thank you to our Mayor, and the great city of Birmingham for letting us be a part of the Birmingham Mayor's Prayer Breakfast.