Highlands College is committed to equipping HC students to develop excellence in every facet of their lives. Academic Instruction is just one the four pillars that we help our students pursue excellence during their time with us!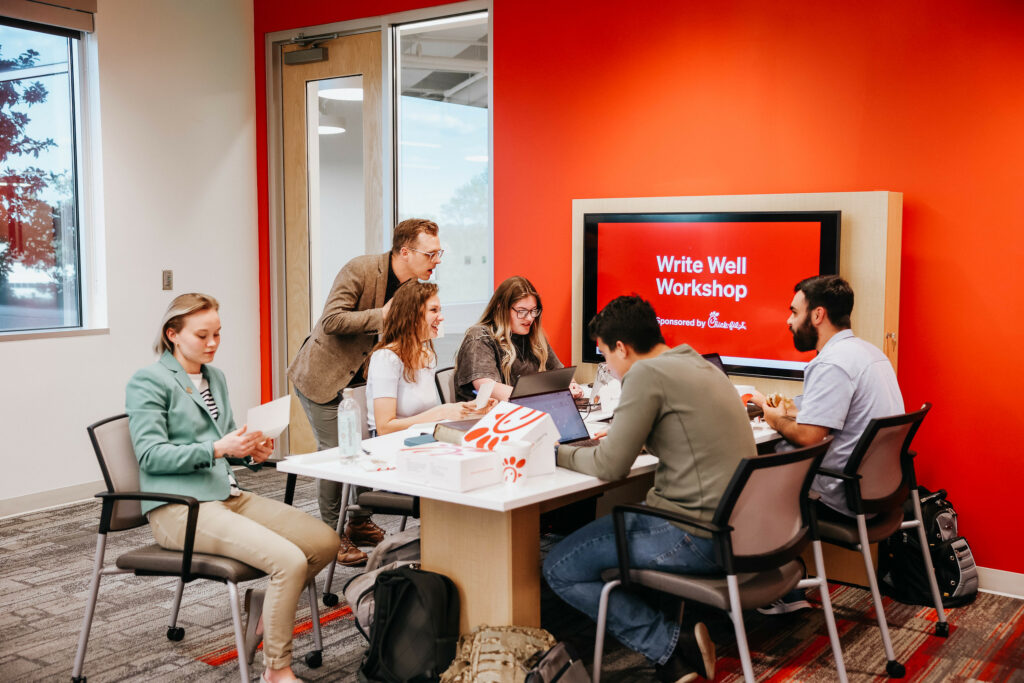 Highlands College's theme verse says this, "The harvest is plentiful, but the workers are few." Luke 10:2 (NIV)
We want to see our students thrive academically and leave Highlands College fully equipped, educated, and empowered to work the Harvest field that Jesus addresses in Luke's gospel.
Each semester, our academic faculty hosts a Write Well Workshop where students can receive 1-on-1 training to strengthen their written communication skills. These workshops happen in our Active Learning studios on-campus.
Rather than traditional lecture-style classrooms, Highlands College students learn in pods to provide a more interactive learning experience. Meetings in pods in our Active Learning studios are helpful during events like our Write Well Workshop, because they encourage group discussions and open idea exchanges. The roundtable setup helps our students learn from each other, ask questions, and develop their skills in writing to become the best that they can be.
One HC student, Christine, shared,
"The Write Well workshop helped me with writer's block. The professors asked me questions that helped lead me to think deeper and realize the potential I have always had. Overall, I left with motivation, inspiration and practical tools to succeed in the future!"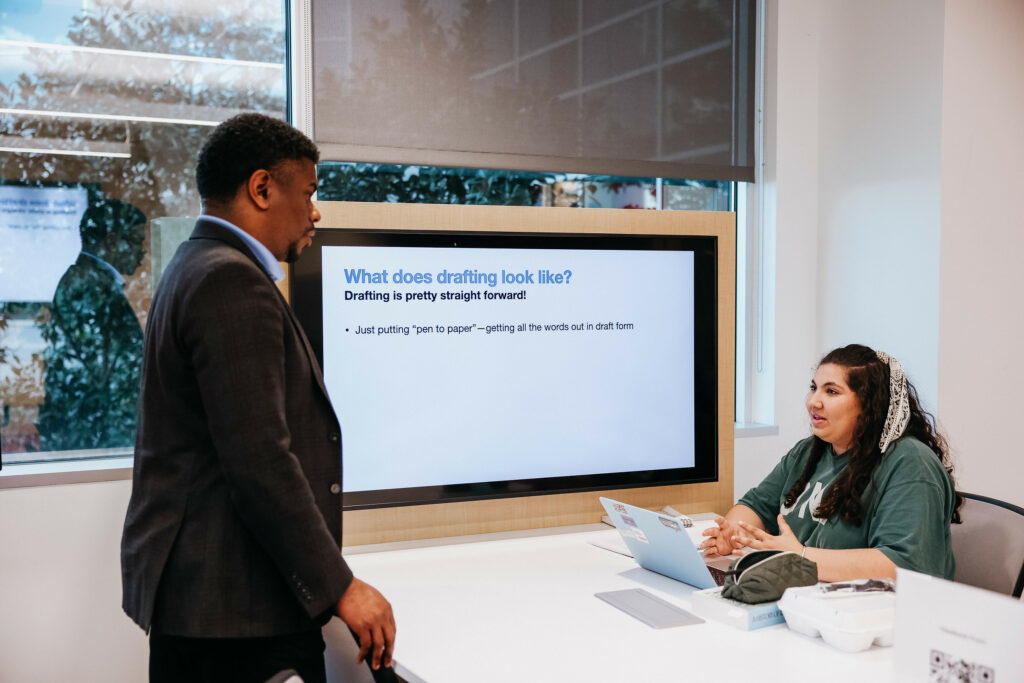 We are so grateful for all our academic faculty who help make these workshops available to students and would like to thank Chick-Fil-A for sponsoring our first Write Well Workshop!