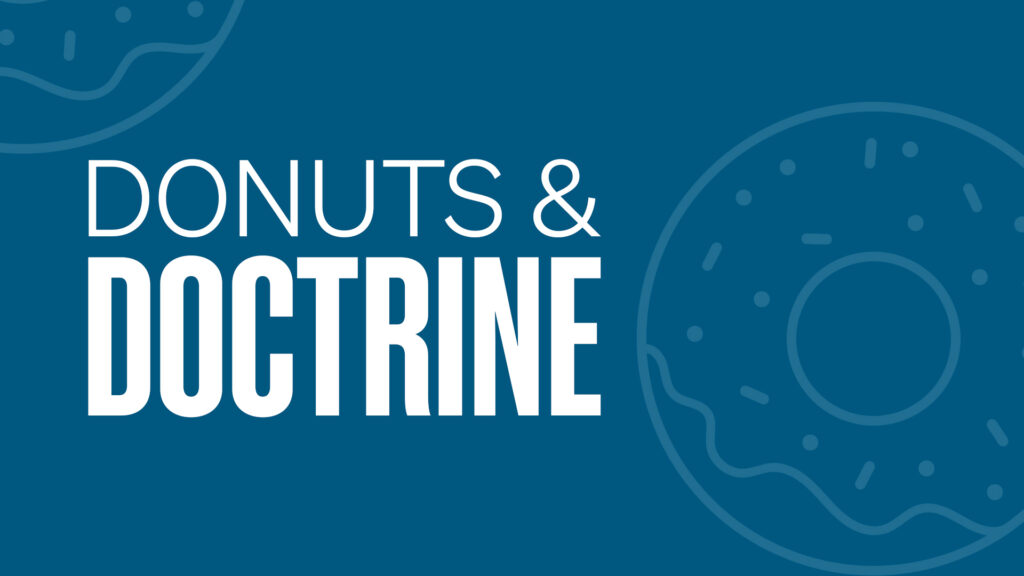 Highlands College students had a fantastic time at our first-ever, Donuts & Doctrine, sponsored by the Highlands College Biblical Studies and Theological Studies departments!
The heart behind this event was for students to have a fun opportunity to learn from and ask questions of some of the most brilliant minds and influential leaders. Students were able to ask questions and learn from Highlands College professors. Dr. Chris Hanna, Dr. John Ball, and Gina Cox are renowned for their knowledge and understanding of the Bible in their fields. They spoke of their passion for the word of God and how they find endless inspiration in scripture. At Donuts & Doctrine, the students got to ask questions, gain insight, learn, and laugh. This fun developmental and conversational time together allowed students to deeply engage with the word and perspectives of their peers and subject matter experts. 
Highlands College was honored to have Professor Gina Cox, Executive Vice President of Academics at Highlands College and Professor of Theological Studies, speak to the students about the storyline of scripture.
"Donuts and Doctrine was the highlight of my day! Being led in discussion by Dr. Hanna, Professor Ball, and Professor Cox was an honor! I loved hearing Professor Cox's story and her walk with the Lord. I have so much more of an understanding of how beautifully designed the story of the Bible is." – Haley Herron, 2nd Semester Highlands College Pastoral Leadership