At Highlands College, our students gain more than the necessary skills and knowledge to excel in their chosen fields because we know that life is more than just professional success. Our students encounter an authentic community and invaluable opportunities to build healthy, lifelong relationships. This unique characteristic of our students' experience is a powerful resource because their calling is often rewarding and challenging. As part of the HC Family, students, graduates, and staff nurture and contribute to support systems that equip and encourage our alums at every stage of their lives and ministry journeys.
INTRODUCING
Christian Pruitt
2021 Highlands College Graduate
Christian is a Highlands College Alumni who has continued to lead and serve in ministry after graduating in 2021. After graduation, Christian moved to Columbus, OH to join the team at Rock City Church as the Small Groups Director at their Short North campus. We asked Christian a few questions about how he is applying what he learned during his time at Highlands College and how God is moving in his city.
How did your time at Highlands College prepare you for where you are now?
Highlands College prepared me in so many ways for full-time ministry. From life-long relationships, team building, communication, all the way to how to lead myself well. I have been able to apply so much of what I learned at Highlands College in the role that I get to serve in, here at Rock City Church. It has helped the team and I tremendously, in being able to build our college-age Small Groups on Ohio State University!
"I still stay connected with the relationships that I formed in Highlands College; we talk about what we are all doing, that is working, and how we can get better. Highlands College allowed me to develop the mindset of being a constant learner and I am forever grateful for that."
— Christian Pruitt
What is the most impactful lesson you learned during your time at HC?
The most important thing that I learned at Highlands College is the ability to build teams and cast vision. Serving and leading in roles at HC and after graduation also taught me that ministry is so much better when you bring people along with you. Our professors and mentors at Highlands College taught us how important it is to not do ministry alone.
At Rock City, we now have college student team that is playing a part in reaching one of the largest colleges in the nation to make heaven full. I am so honored to be able to play a small part in the big things God is doing here at Rock City Church.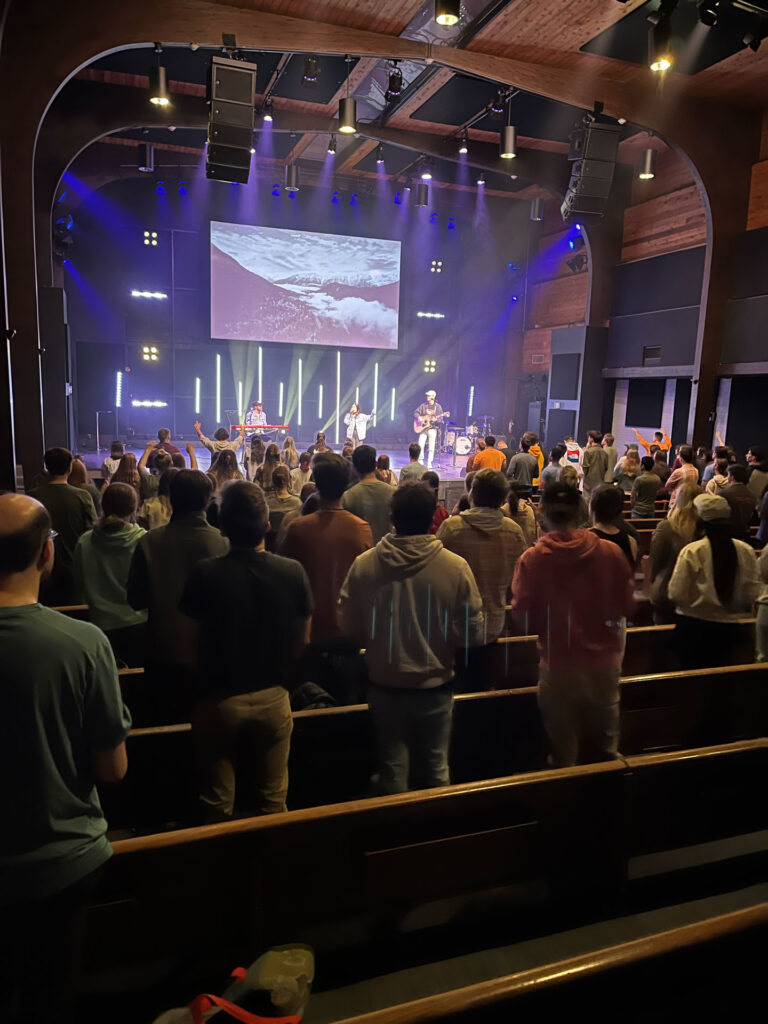 We look forward to seeing how Christian continues to make an eternal impact beyond Highlands College.
We hope you enjoyed getting to know one of our amazing Highlands College alums. To learn more about Highlands College and life as an HC student, click here!