Our students develop their intellect and increase their knowledge of God through the variety of Highlands College courses that fall under our Academic Instruction pillar. With instruction and guidance from our experienced faculty, students learn to view the world through God's Word and strengthen their understanding of their Christ-centered calling. They focus on foundation studies and grow into lifelong learners—a valuable attribute necessary for them to succeed long after their time at Highlands College.
In our Faculty Highlight series, you will learn more about the outstanding faculty, staff, and instructors who educate and equip our students!
INTRODUCING
Dr. Matthew Benson
Dr. Matthew Benson, D.Min., M.Div., M.B.A, M.A., is the Vice President of Academic Instruction and Professor of Communication Studies at Highlands College. He leads our academic faculty & staff & teaches Public Speaking and Presenting courses.
"Dr. Matthew Benson is an amazing professor. He cares for his students both in the classroom as well as outside of it. He wants us to succeed in every way and is always eager to help no matter what. We love Dr. Benson!"
— Mia Contreras, Pastoral Ministry Major
We asked Dr. Matthew Benson a few questions to better understand who he is and what he enjoys about teaching at Highlands College:
Accomplishments:
Eagle Scout. 3 Master's Degrees. A Doctorate. Been married for 33 years to the same person! 4 kids, 2 grandkids. Licensed and Ordained. Been in full-time local church ministry for over 30 years.
What is your favorite part about teaching?
I enjoy helping students critically reflect on the challenges they encounter in ministry, society, and in their personal lives so that they are lifelong learners, long after leaving my classroom.
What is a fun fact about you?
I recently became a grandparent! Twins. I also have cats, fish, chickens, and bees!
What's the best advice you have ever received?
Try not to be easily offended.
What relationship has influenced you most throughout your life?
My mom, who is now with Jesus, was my biggest fan! She was so proud that I responded to God's call on my life to serve in local church ministry.
What did you do prior to entering academia?
I was a Senior Pastor for 10 years and then a Creative Director in local church ministry for 16 years.
What do you consider your areas of expertise?
Communication. Creative Design. Content Delivery. Persuasion. Worked for Apple Computer as a "Creative."
A quote or scripture verse that has impacted you?
"There are no uninteresting things, there are only uninterested people."
— G. K. Chesterton
Why do you love working for HC?
I consider it a privilege to be a part of something so significant as preparing students for vocational ministry.
What do you hope students will gain from your course?
The confidence to deliver engaging and inspiring content to any audience.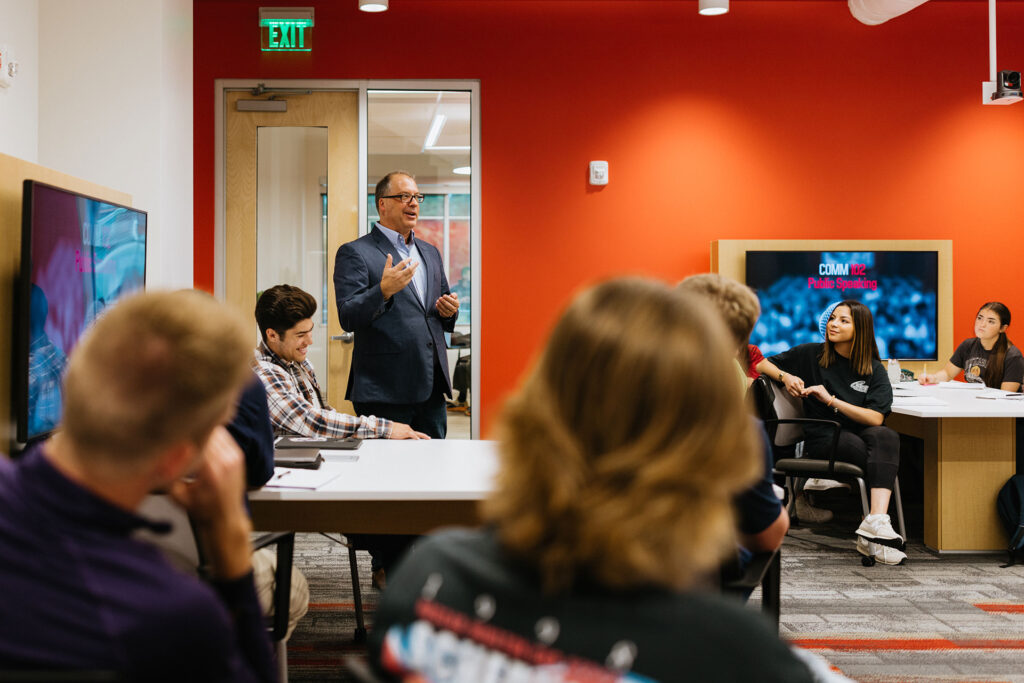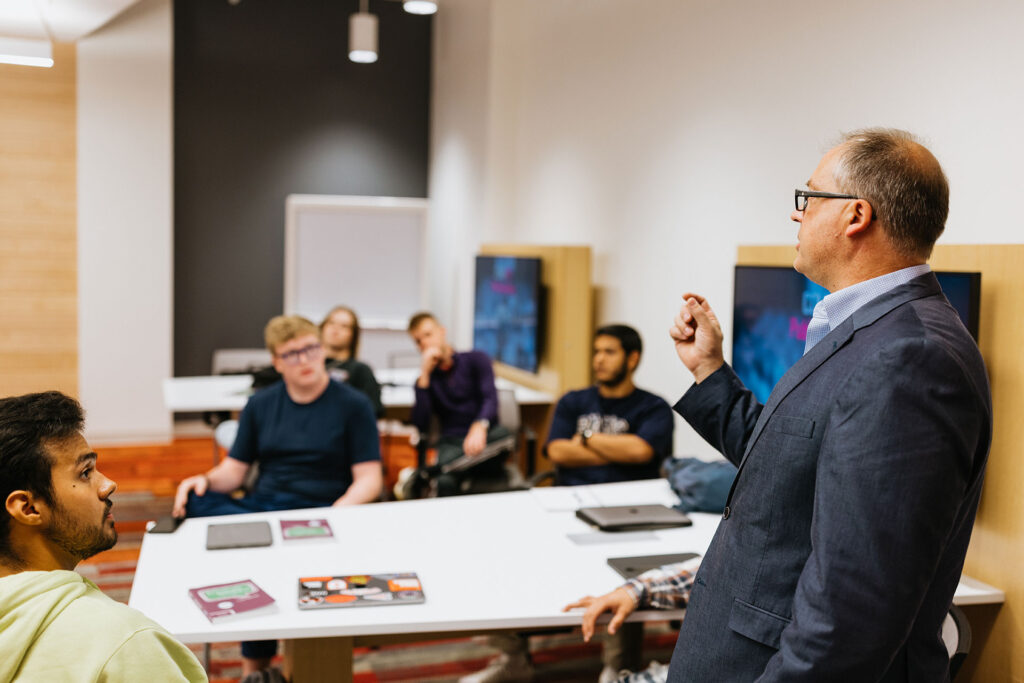 Thank you, Dr. Benson, for all you do. Your passion for education, devotion to the local church, and dedication to lifelong learning make Highlands College an exceptional place to grow, learn, and flourish.