Under the Academic Instruction pillar, our goal is for students to develop their intellect and increase their knowledge of God. Throughout students' time at Highlands College, staff and faculty will train and develop students across various subjects. Our professors are each passionate about strengthening students' understanding of their Christ-centered calling, Biblical interpretation, and Christian worldview. Faculty teach classes focusing on foundational, biblical, and theological studies. Under the development of our skilled and experienced faculty, students learn to view and interact with the world through God's word. Through each course they complete, students will increasingly grow into lifelong learners – a valuable attribute that will follow them long after their time at Highlands College. 
In our Faculty Highlight series, you will learn more about the outstanding faculty, staff, and instructors at Highlands College!  
INTRODUCING
Professor Stacey Benson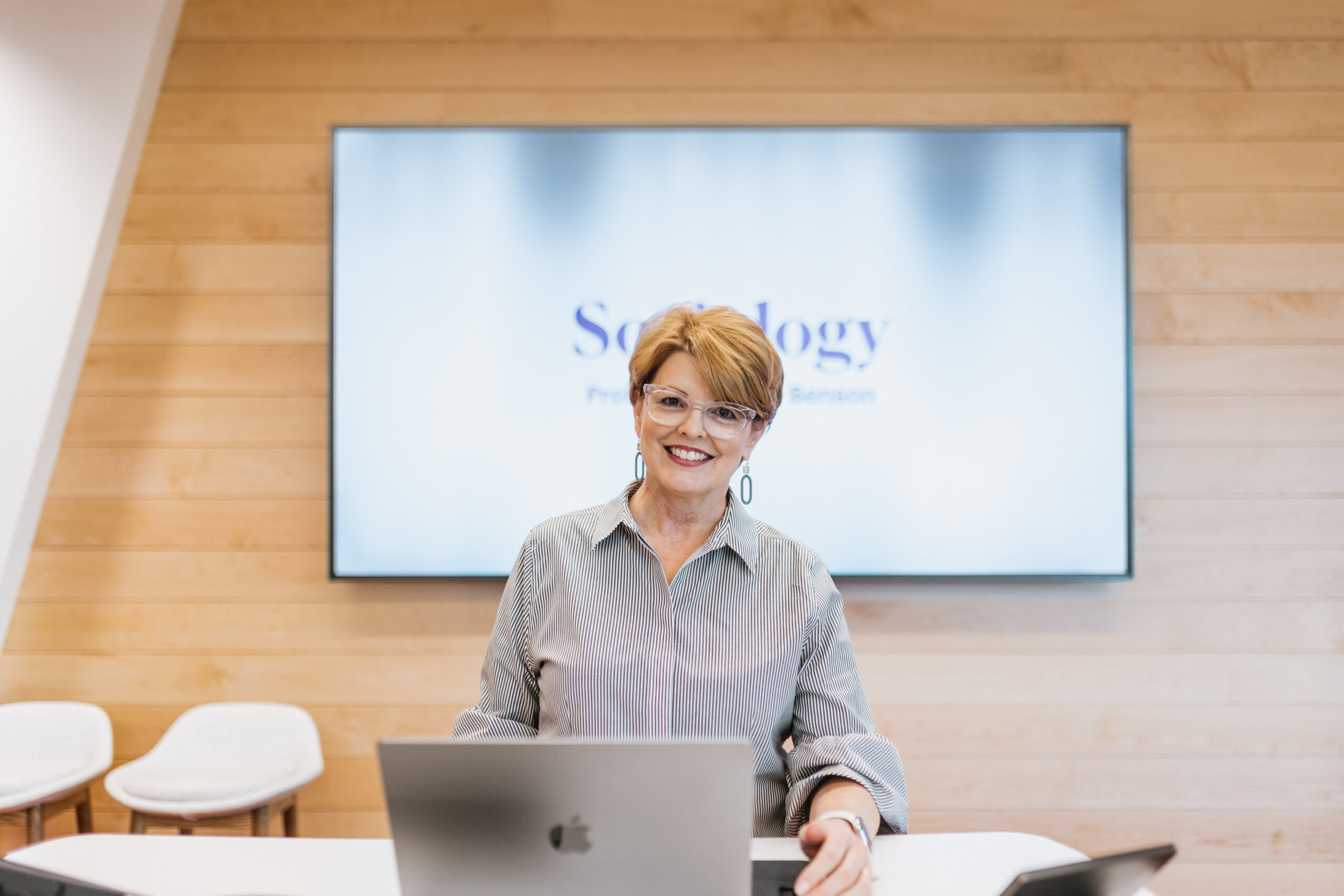 Professor Stacey Benson, MA, BSN, RN, is the Assistant Professor and Foundational Studies Department Chair at Highlands College. She teaches courses such as Sociology (SOCI 202) and Success in College (COLL 101). Professor Benson also has four children with her husband, Dr. Matthew Benson, who works alongside her at the college under the Academic Instruction pillar. 
We asked Professor Benson a few questions to gain insight into her life, passions, expertise, and background. 
What do you enjoy most about teaching?  
When a student tells me, they will never look at the world the same after taking my class.
Areas of expertise:  
My area of expertise is in the social sciences. I have a master's degree in Sociology and a significant amount of graduate-level psychology coursework. I am working toward a Ph.D. in Social Psychology, which is a unique union of my prime interests.  
Accomplishments:    
In addition to nursing and my teaching career at Highlands College, my greatest accomplishment has been raising my four children (Landon, Ryan, Laura, and Evan). As adults, they make the very most of all the talents the Lord has given them. They continue to grow and develop in all they do and will each be life-long learners.  
What did you do before entering academia?  
I spent 35 years working in healthcare as a Registered Nurse.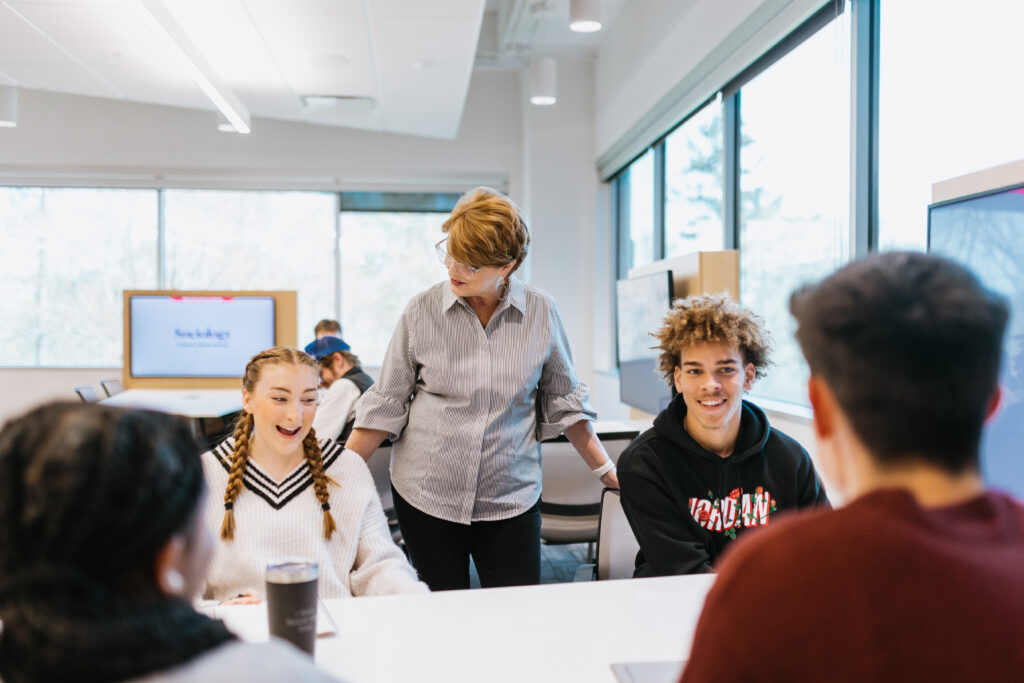 What do you love about Highlands College? 
I love the program at Highlands College and how it helps to grow the students who come to us so that they can go and do what God has called them to do! 
What is the best advice you have ever received?  
A mentor once told me, "Honey, don't wish your life away." I had to learn that life should not be spent waiting for the perfect job, a better situation, or the next remarkable thing to happen. Life is to be lived in the moment, every moment, and to live seeing life as a true blessing.  
What is a quote that has impacted you the most?  
"Success is when I add value to myself. Significance is when I add value to others." – John C. Maxwell.  
What relationship has influenced you most throughout your life?  
I have been married to Dr. Matthew Benson for almost 33 years. For all that time, he has always supported me, spoken truth over me, challenged me to be better, and been there for me when times were tough. His drive, consistency, and faithfulness have impacted my life so much.  
What do you hope students will gain from your course?    
Secular Sociologists say that society is a human construct, but Christ's followers know that society is a God construct. We are all created to live in community, one with another. How we view society, are considered by society, and change society for the Kingdom of God depends on our worldview and attitudes toward those around us. Sociology helps students understand how we all fit together in society, how we influence the world around us, and how it impacts us—all good stuff. 
"My professor is simply the best! She's helped me level up my game, dig deeper, and push harder. She's more than just a teacher; she's a mentor who genuinely cares about her students. Without her guidance and support, I wouldn't be the person I am today. Thanks, prof!

Behind every successful student, there is a dedicated professor who inspires them to reach their fullest potential. Thank you for being that professor who not only taught me the subject but also helped me discover the best version of myself by encouraging me to dig deeper and push harder.

– Parsa Fatemizadeh, 4th Semester
It is evident that Professor Stacey Benson loves developing students and Highlands College. It is an honor and a privilege to have her as part of the team that is shaping the next generation of leaders. Professor Benson is making an eternal impact!
We hope you enjoyed getting to know more about our amazing academic faculty and staff at Highlands College! Interested in learning more about academics at Highlands College? Click here to learn more.