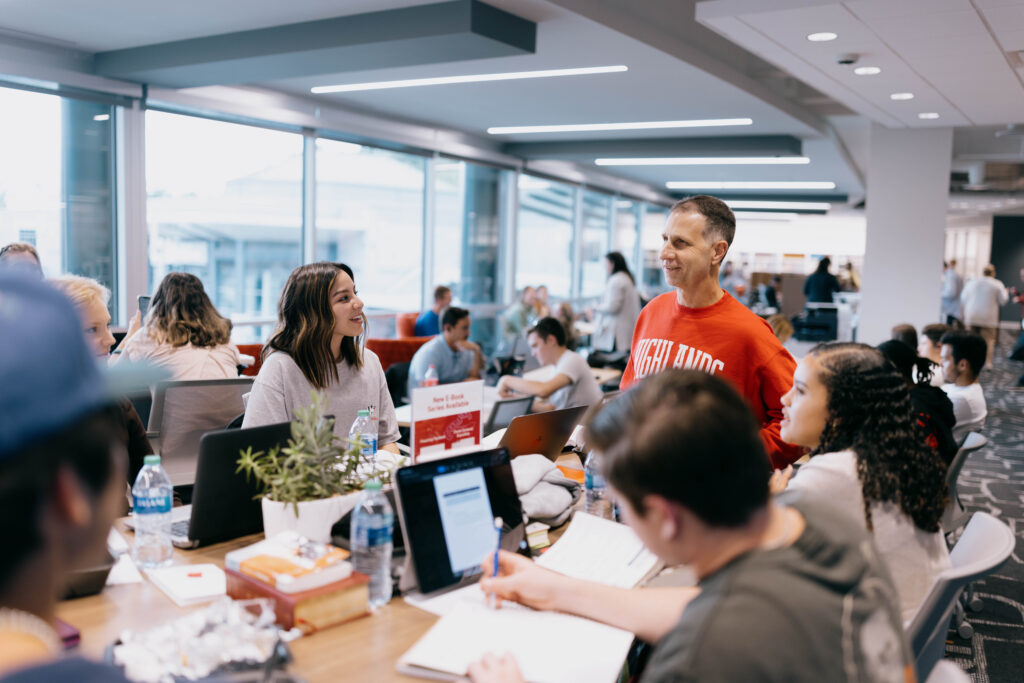 In February, students Annabelle Oviat and Elly Mattar were selected to attend the 2023 Writing & Design Workshop with Reclaim Today, hosted by the Association of Biblical Higher Education (ABHE) in Orlando, FL. Reclaim Today is a publication whose mission is to help young people "creatively explore how they connect with God in the ordinary, extraordinary, everyday moments of life." Each year, Reclaim Today hosts a Writing & Design Workshop focusing on professional growth in writing or design and applying faith to students' career goals. Students from colleges across the country compete for the opportunity to attend, and out of hundreds of applicants, two of our students, Annabelle and Elly, were chosen based on their creative writing submissions.
Writing is one of many essential skills we are passionate about developing in students! The Highlands College team of professors, instructors, and staff are devoted to seeing students grow in this area. That's why our academic staff hosts a "Write Well Workshop" each semester, where students get one-on-one time to develop their communication and writing skills. Each semester, the Write Well Workshop allows students the opportunity to practice the art of writing, sharpen their skills, and work on passion projects like Annabelle and Elly did for their submissions to Reclaim Today.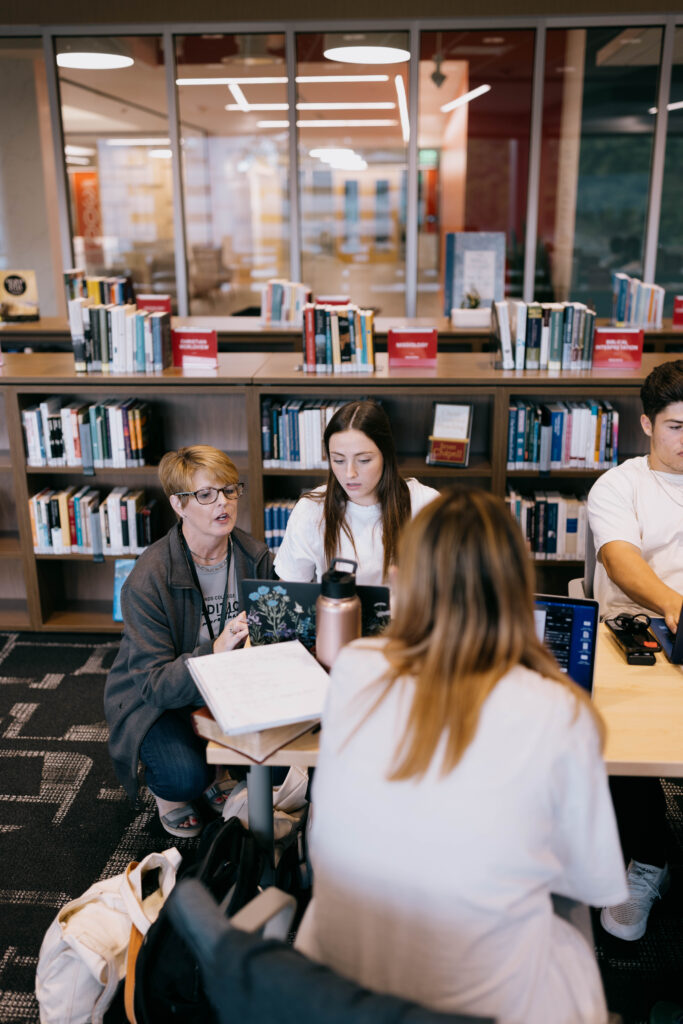 Alongside 30 other ABHE college students worldwide, Annabelle and Elly had the opportunity to participate in many creative writing exercises throughout their time at the Writing & Design Workshop. These exercises challenge students' minds and creative thinking to develop their unique voices and share their creativity without restrictions.
Elly speaks of her favorite exercise of the weekend:
"For this exercise, they first told us to go wherever we wanted, preferably a public place like a restaurant or cafe. Once there, we were to imagine the room filled with water and picture different events happening, whether the chairs are floating or fish appearing. Then imagine the water is the Holy Spirit and ask ourselves, "How would the space and people change if they knew the Holy Spirit occupied the space fully?"
Students participated in creative writing practices like these all weekend and had the chance to discuss their works with other students. By the end of the workshop, students were to prepare 2-3 creative writing works, such as a poem, devotional, or prayer, that they would present at the end of the weekend for a chance to be published by Reclaim Today.
For Annabelle's final project, she wrote and presented a prayer titled "Milk and Honey." Inspired by Exodus 3:8 and written for the person who may be settling, she writes of having hope in the midst of doubt and encourages them to have faith that God always keeps His promises.
Milk & Honey

It can be hard to know whether or not to keep pushing and believing in something. Should we ever settle for less or abandon faith?

Whether it's with a relationship, job, family, healing, etc., having faith is hard in the midst of the unknown. It's in these times we feel tested, tried, and maybe even a little crazy. When tempted to give up or settle for less than God's standard, we have to remember who Yahweh has proven to be throughout history.

Exodus 3:8 a
"So I have come down to deliver them from the power of the Egyptians and to bring them up from that land to a good and spacious land, to a land flowing with milk and honey,"

As we shift from a tired, dwindling faith to violent hope, we have to be grounded in the Word of God and be encouraged by His steadfast history. His heart towards us is abundant life (John 10:10). If you have been considering settling for a less-than life and want to make a shift, take a faithful step by praying with us.

God of abundant life, thank you for the good and perfect gifts you give. Thank you for never settling and for not wanting me to settle either. Thank you that even in the unknown, you have a wonderful, sovereign plan. I have faith that you are leading me out of my Egypt and into a land overflowing with milk and honey. Thank you that I don't have to earn this gift. Help me be patient in waiting for your timing and your way. Thank you, Jesus, for winning it all for me on the cross. I trust you to move on my behalf and open doors. Amen.
For Elly's final project, she wrote and presented a prayer titled "Midnight Blue's." A prayer based on Jeremiah 31:25-26 for those that struggle with mental health, anxious thoughts, and sleeping through the night. She encourages her reader to take heart, pray, and rest.
Midnight Blue's

12 AM Overthinking

Nothing is quite like going through a stressful, happy, or long day only to stay awake all night thinking about too much and too little. The bright sun starts to set, and the night sky can bring with it feelings of sadness and anxiety.
When sleep supplements don't work, what then are we to do? Our friends are fast asleep, and we sit in silence, recalling the past and looking ahead to the future. Sleep can feel like a chore that never gets done, a song we can't skip, and a curse rather than a blessing.
So, if the heaviness that midnight blues carries with it is burdening our hearts, let us pray to the God who created midnights and lovingly comforts blue faces and tear-stained bedsheets.
"'25 For I have given rest to the weary and joy to the sorrowing.' 26 At this, I woke up and looked around. My sleep had been very sweet" (Jeremiah 31:25-26).

           Beholder of my sorrows, take with you my weary mind. Provider, supply me with true joy that surpasses all understanding. My aching body desires your peace; I surrender all to you. Deliver me from my past and stay with me in my future. Even if I'm not healed tonight, I trust you with everything that I have. I am so grateful for your presence. I invite you to transform my thought patterns and slow down my racing heart. Please stay with me forevermore, My God who sees me. Amen.
After their final projects were submitted and the workshop was complete, Annabelle and Elly attended the ABHE accreditation ceremony along with Highlands College and Church of the Highlands staff. Here is what they had to say about their weekend at the Reclaim Today Writing Workshop: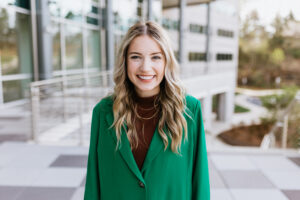 "It was so much more than a workshop to me. The Reclaim Today team created a space that was so unifying and empowering. They facilitated conversations about how our schools empower and equip us to lead right where we are. This was a cool opportunity for Elly and me because we were able to talk to students from around the world about how Highlands College constantly empowers us to be leaders. We also got to practice our writing and ideate with like-minded students passionate about seeing God's kingdom come to life in a creative space."
– Annabelle Oviat, 4th Semester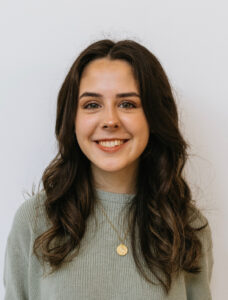 "The workshop opened doors for opportunities inside and outside the workshop itself. I brought home much more than airplane baggage. But a strong relationship with God and a more polished writing voice. Reclaim Today gave us the space to let our creative minds travel throughout our time together and gave us the freedom to explore ourselves with moments of reflection. I am so grateful for the opportunity at the writing workshop and excited for the future."
– Elly Mattar, 3rd Semester
We are so proud of Annabelle and Elly for walking in their calling & stewarding so well the gifts God has given them. We know that as they step into the next season, after Highlands College, they will continue to glorify God in all they do. We cannot wait to see all they are going to do in the Kingdom!
At Highlands College, we are passionate about teaching and training students to become lifelong learners. We accomplish this through our four pillars: Academic Instruction, Ministry Training, Character Formation, and Spiritual Development. Throughout their time at HC, students focus on biblical and theological studies and learn to view and interact with the world through God's word. Our passion is providing hands-on ministry training and opportunities to use their skills in real-world applications. So that, whether in the church or the marketplace, they are ready to make an eternal impact!
For more information on the academic programs at Highlands College, Click Here.