If we don't quit, we win!  
The morning of the 2023 Highlands College Half Marathon + 10K was clear and beautiful for our students to implement their year-long training, run the race with endurance, and finish strong. We are proud of how they pressed on and ran this year's race with persistent physical, mental, and emotional fortitude. Witnessing them accomplish this milestone in their Highlands College journey was an honor. 
"I press on toward the goal to win the prize for which God has called me heavenward in Christ Jesus." 

Philippians 3:14 
At every stage of the race in downtown Birmingham, our outstanding college community served and encouraged our runners. Classmates and college leaders rallied around each runner to ensure they crossed the finish line with a sense of accomplishment and joy. We are proud of how each student demonstrated the skills they gained through weekly workouts, run plans, and accountability from their peers and leaders. Individually, they used the lessons they learned about long-term discipline and overcoming limitations to cross the finish line.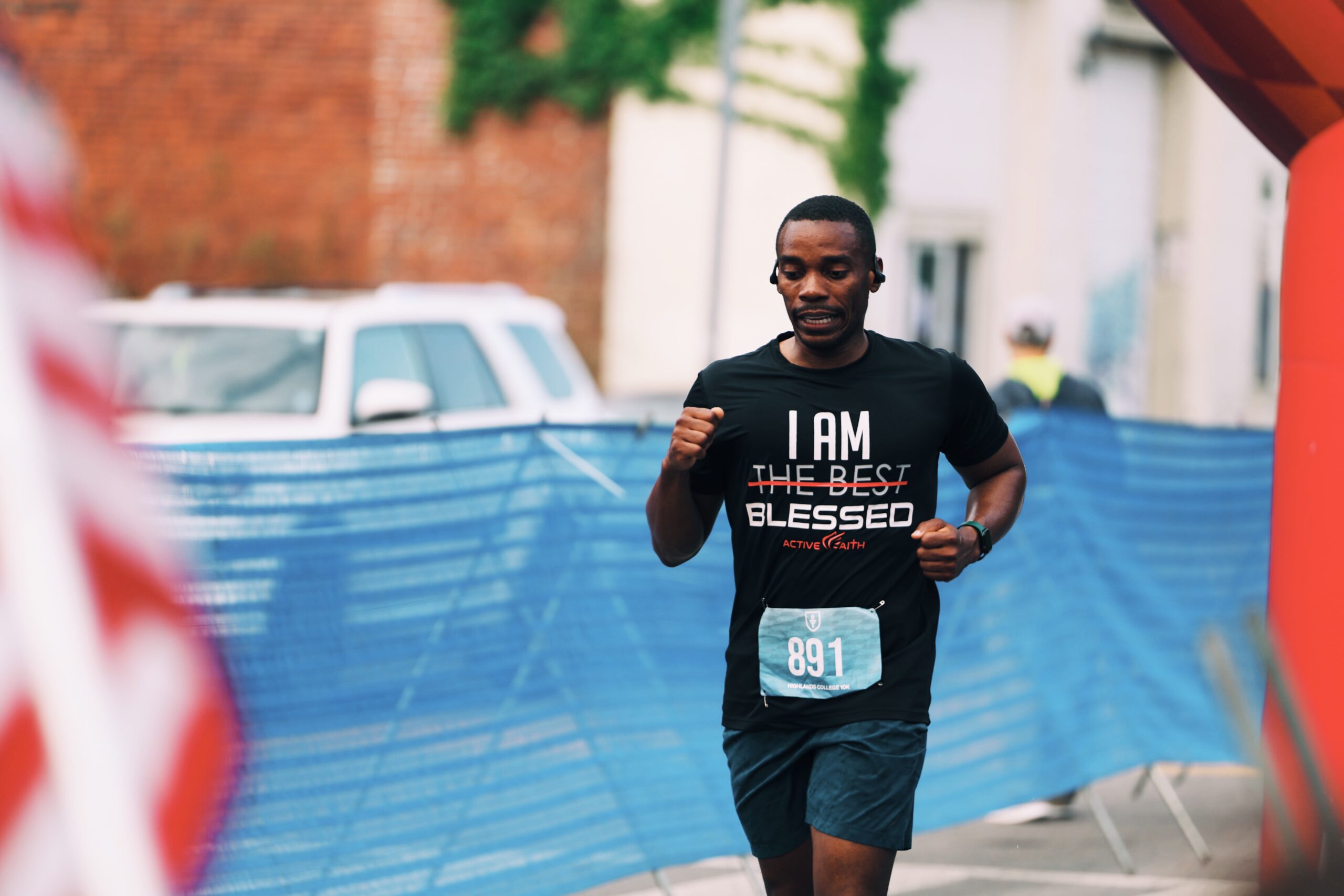 "Going into the race I was nervous, I remembered how much mental fortitude it took last time to run the half marathon and that was a little intimidating. As I was running, I realized that it was not as bad as I remembered. Towards the end of the race, I began to get emotional just thinking about this being the last time me and my classmates will get to participate in this race together. Doing hard things such as the half marathon has created special friendships with my peers."  

– Rece Jackson, 4th Semester Pastoral Practicum Student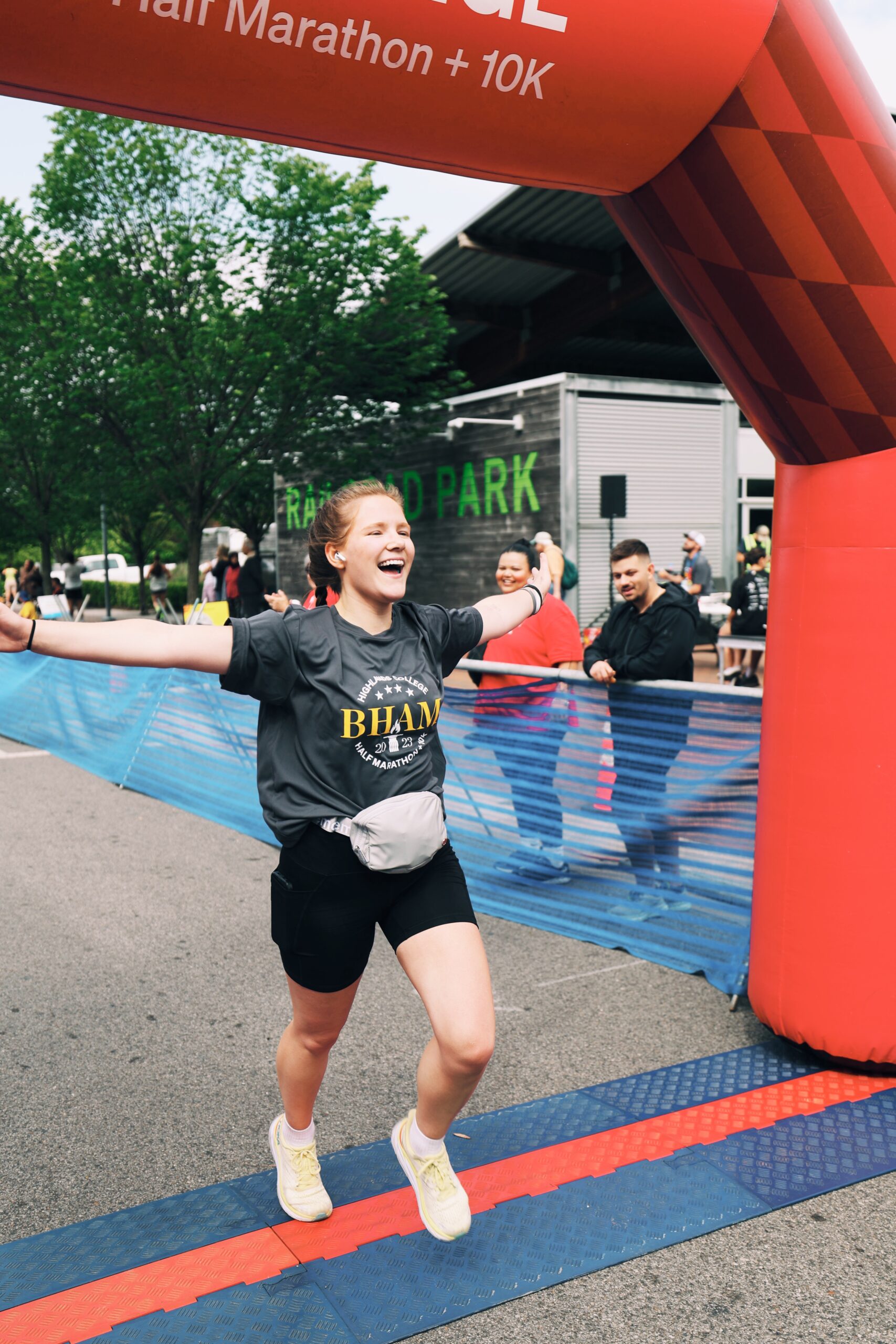 This annual event is one of many that embodies Highlands College's mission and values—one, to live a healthy and active lifestyle, and two, our commitment to our four pillars.  
The Character Formation pillar is essential to run the HC Half Marathon. Through the Character Formation Pillar, we challenge our students to live a life of excellence by developing Christ-like character. They create the discipline to make tough decisions, the tenacity to overcome adversity, and the humility to build and maintain meaningful relationships. We believe this key tenant in our students' ministry training empowers and equips them to step into the harvest and shapes the endurance needed for a lifelong pursuit of God's call on their life.   
"My biggest takeaway from the race was perseverance. The real challenge was pushing through the final stretch. I was doing great up until mile eight when I hit my wall. It began to hurt to run and even walk. It would have been easy to give up, but everyone around me kept saying, "If we don't quit, we win." That's what pushed me to press on and finish the race. I learned I can do hard things and not give up when the going gets hard!"  

– Maddi Womack, 3rd Semester Outreach Practicum Student  
What a fun, memorable time together at the 2023 Highlands College Half Marathon + 10K! Thank you to everyone who finished and served! A special thanks to the over 250 runners from the Birmingham community that joined us! 
To learn more about why we run, click here. 
Together, we win! Until the End!