Congratulations Highlands College Class of 2022-2023!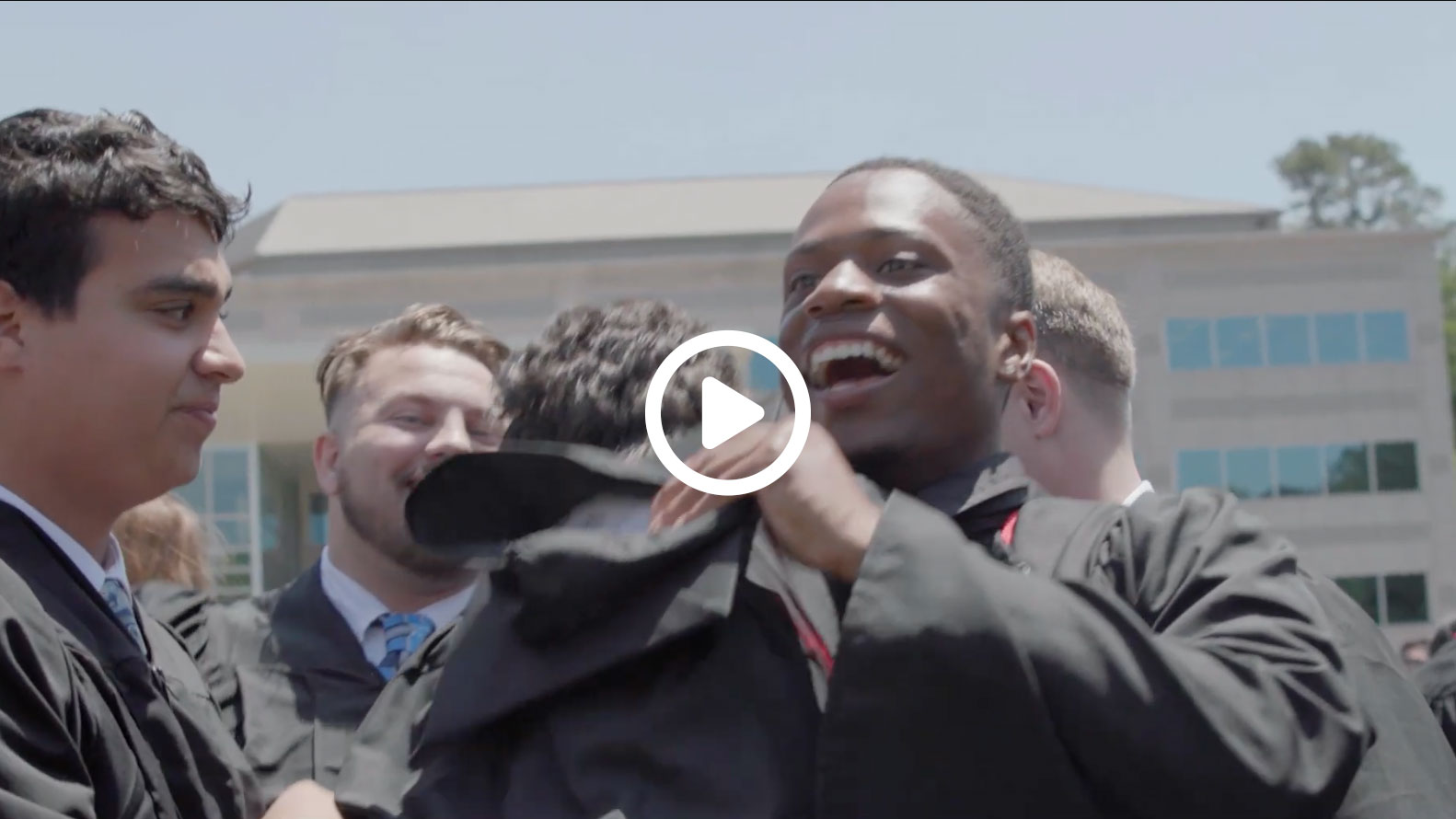 On behalf of the HC family, we could not be more proud of you! You've worked so hard these past two years, and we celebrate you for this milestone accomplishment. The future is so bright; the best truly is yet to come. We cannot wait to see how you change the world and bring heaven to earth! On Saturday, May 13th, 2023, Highlands College graduates, their families, and loved ones gathered at the new Highlands College campus for this year's Commencement Ceremony.  The Traditional and Evening program commencement rites began with Highlands College President Mark Pettus welcoming all graduates and guests, followed by a time of worship & prayer led by current students and alumni.  
Beginning the service with hearts full of gratitude and reflecting on all God has done the past two years, President Mark Pettus returned to present awards to those nominated by faculty and their peers. Highlands College offered four distinguished awards to students who exemplify the leadership traits laid out by our four pillars: Academic Instruction, Ministry Training, Character Formation, and Spiritual Development.  
Traditional Award Winners: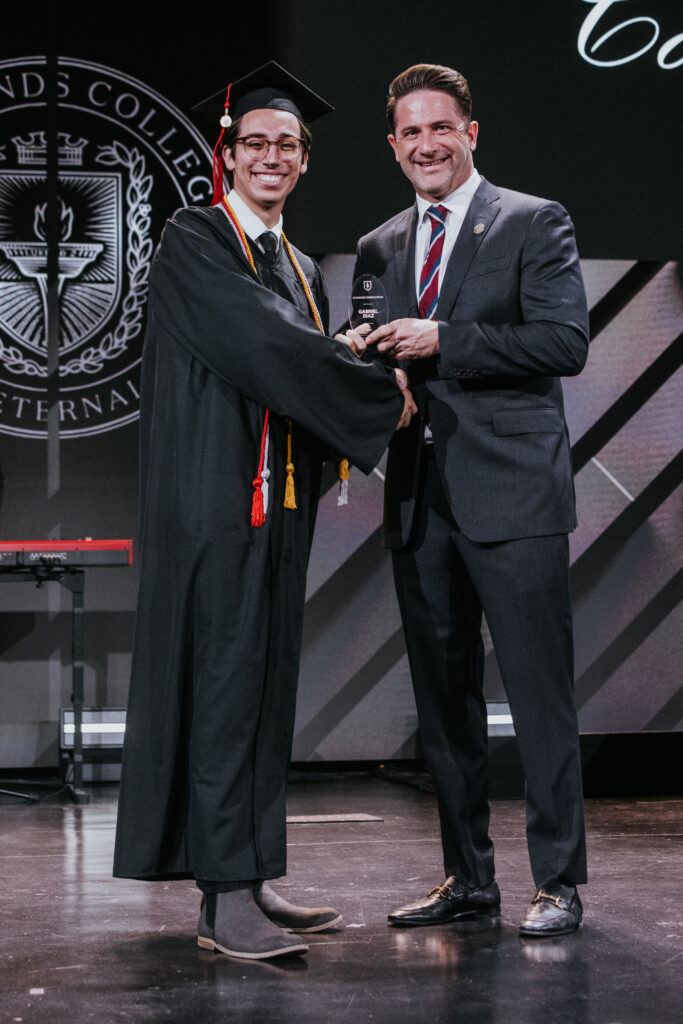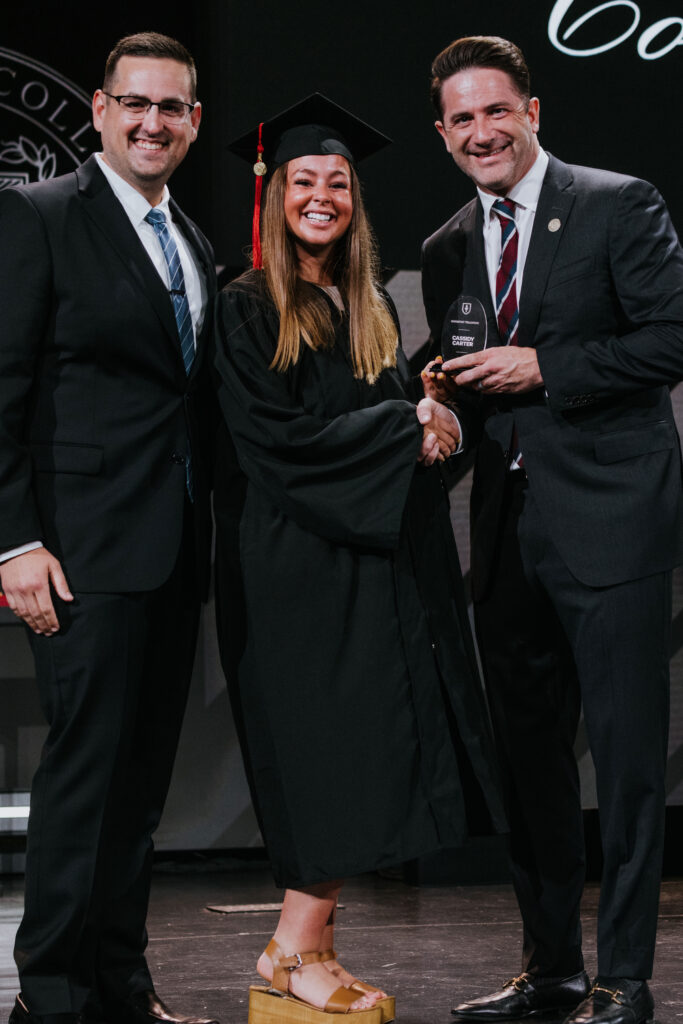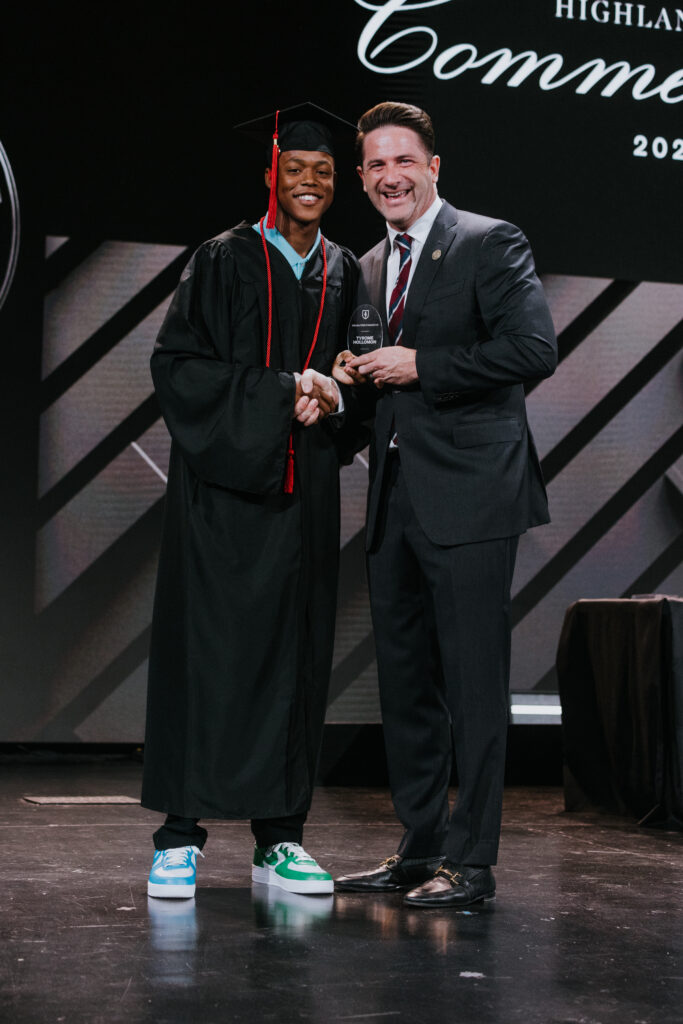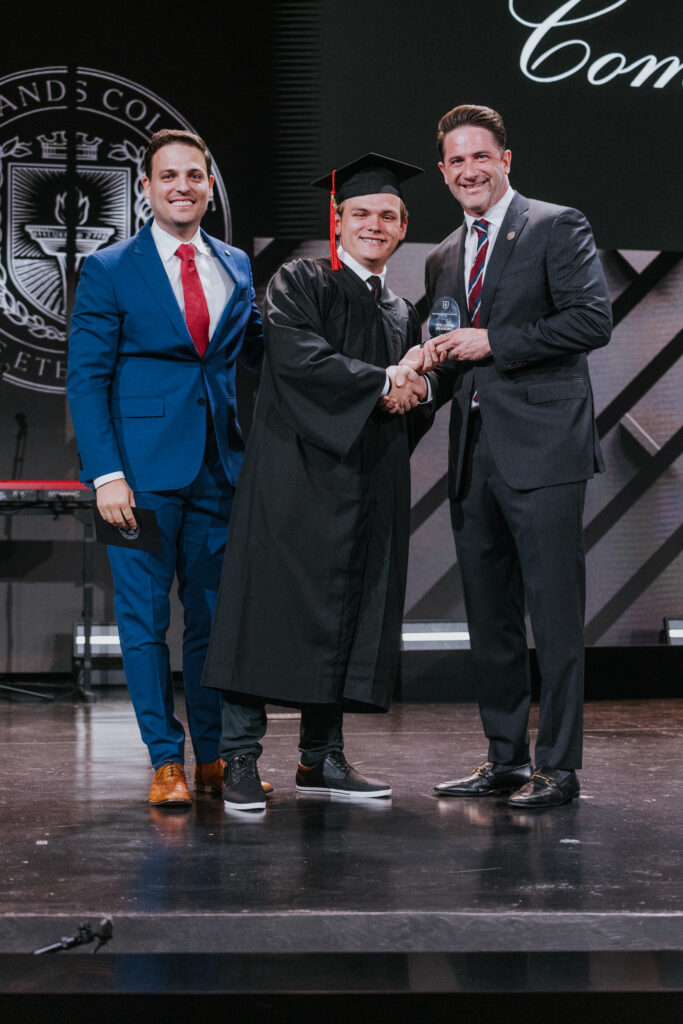 Evening Award Winners: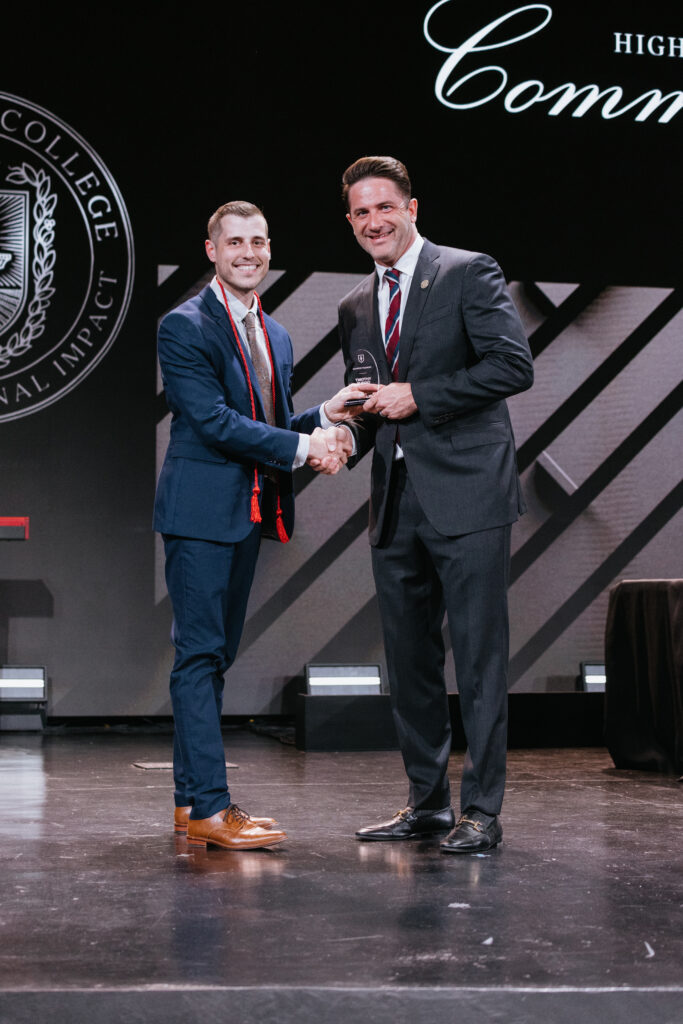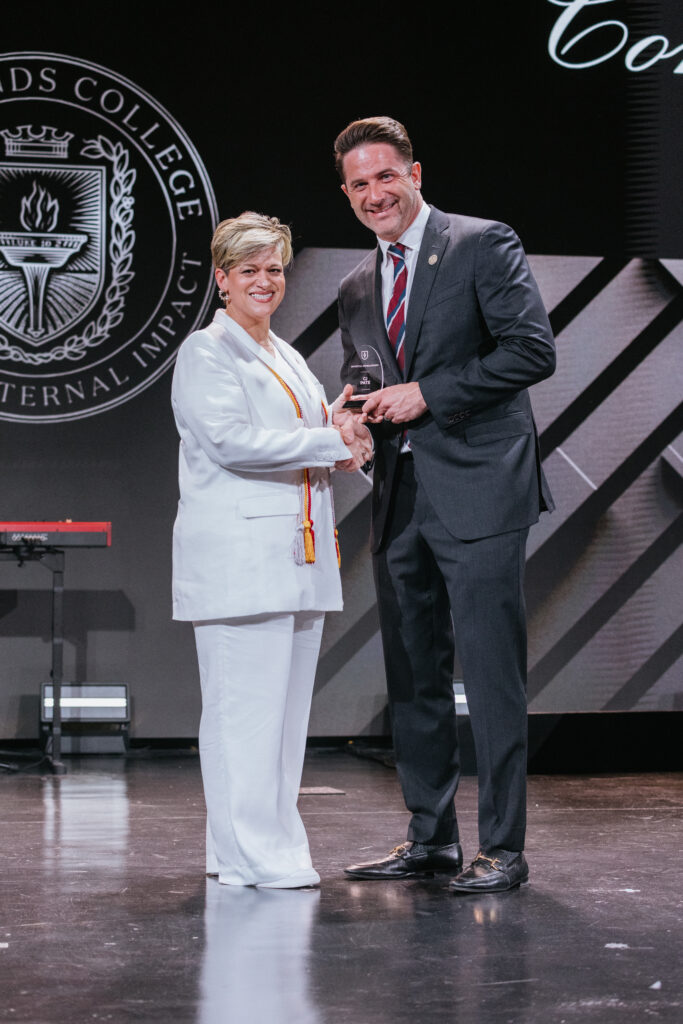 The final distinction granted this year was the Presidential Award. The recipient of the Presidential Award, from both the traditional and evening programs, recognizes the graduate who fully embodies all four pillars and is a well-rounded leader equipped to expand the local church & the kingdom of God. They are uniquely responsible for carrying the honor and spirit of their graduating class into the next seasons of life. Maurice Jackson II and Shannon Haskins were this year's recipients and had the opportunity to address and encourage their graduating class.  
Following the Presidential Award Address, everyone in attendance rose to welcome our 2023 Commencement Speaker, Thomas D. Mullins, D. Min., Ph.D.  
Dr. Tom Mullins is the founding pastor of Christ Fellowship Church. He and his wife, Donna, are founders of Place of Hope, a non-profit named by Charity Navigator as #1 in the nation for Youth Development, Shelter, and Crisis Services for three consecutive years. Tom is the former president of EQUIP, he serves on the Advisory Board of Global Teen Challenge, is an overseer of the Church of the Highlands, and is passionate about using his influence to be a life coach and an encouragement to others. Tom received his undergraduate and master's degrees from Georgetown College, his Doctor of Ministry from Liberty University, and his Ph.D. in Organizational Leadership from Southeastern University. He has written four books, including, The Leadership Game, The Confidence Factor, The Everyday Devotional through the New Testament, and Passing the Leadership Baton.  
We were honored to hear from Dr. Mullins, also known as Coach, as he shared five key fundamentals for lifelong ministry success for our graduates and those they have been called to serve.   
Five key fundamentals for lifelong ministry success:  
1. Be trustworthy in the small things.   
"Never let the size of your assignment dictate your effort."   
2. Whatever is expected of you, do more.   
"You step into the role of history when you go the extra mile."  
3. Stay true to God's word.   
"Live by principle, not pressure."  
4. Be honorable in all you do.   
"You honor God when you honor others."   
5. Finish what you are called to do.   
"You'll never be marked by what you started but by what you finished."   
Thank you, Coach, for your profound wisdom and encouragement to our graduates. We know these principles will serve them in ministry for the rest of their lives as they continue to fulfill the Great Commission.   
Congratulations, again, to the graduating class of 2022-2023, and welcome to the Highlands College alumni family! As you proceed into your future endeavors, we know that you will truly live out Luke 10:2 to go out into the harvest field and make an eternal impact. HC alumni are a unique group of people! They are the best, and you are now part of it! When you plug and lean in, this brilliant group will add tremendous value to your life. In Birmingham and across the globe, Highlands College alums share a special bond. You know what we say; we're family.  Please use the alumni page to stay connected to the family and the college. You are the best part of what we do! Please keep us updated so we can share the wins for encouragement to others and, most importantly, so we can be praying for you. We cannot wait to see your eternal impact as you go into the harvest field. We are here for you, cheering you on, praying for you, and we can't wait to see you change the world. We know the best is yet to come!  
Until The End!