Our students develop their intellect and increase their knowledge of God through the variety of Highlands College courses that fall under our Academic Instruction pillar. With instruction and guidance from our experienced faculty, students learn to view the world through God's Word and strengthen their understanding of their Christ-centered calling. They focus on foundation studies and grow into lifelong learners—a valuable attribute necessary for them to succeed long after their time at Highlands College. 
In our Faculty Highlight series, you will learn more about the outstanding faculty, staff, and instructors who educate and equip our students! 
INTRODUCING 
Dr. Chris Hanna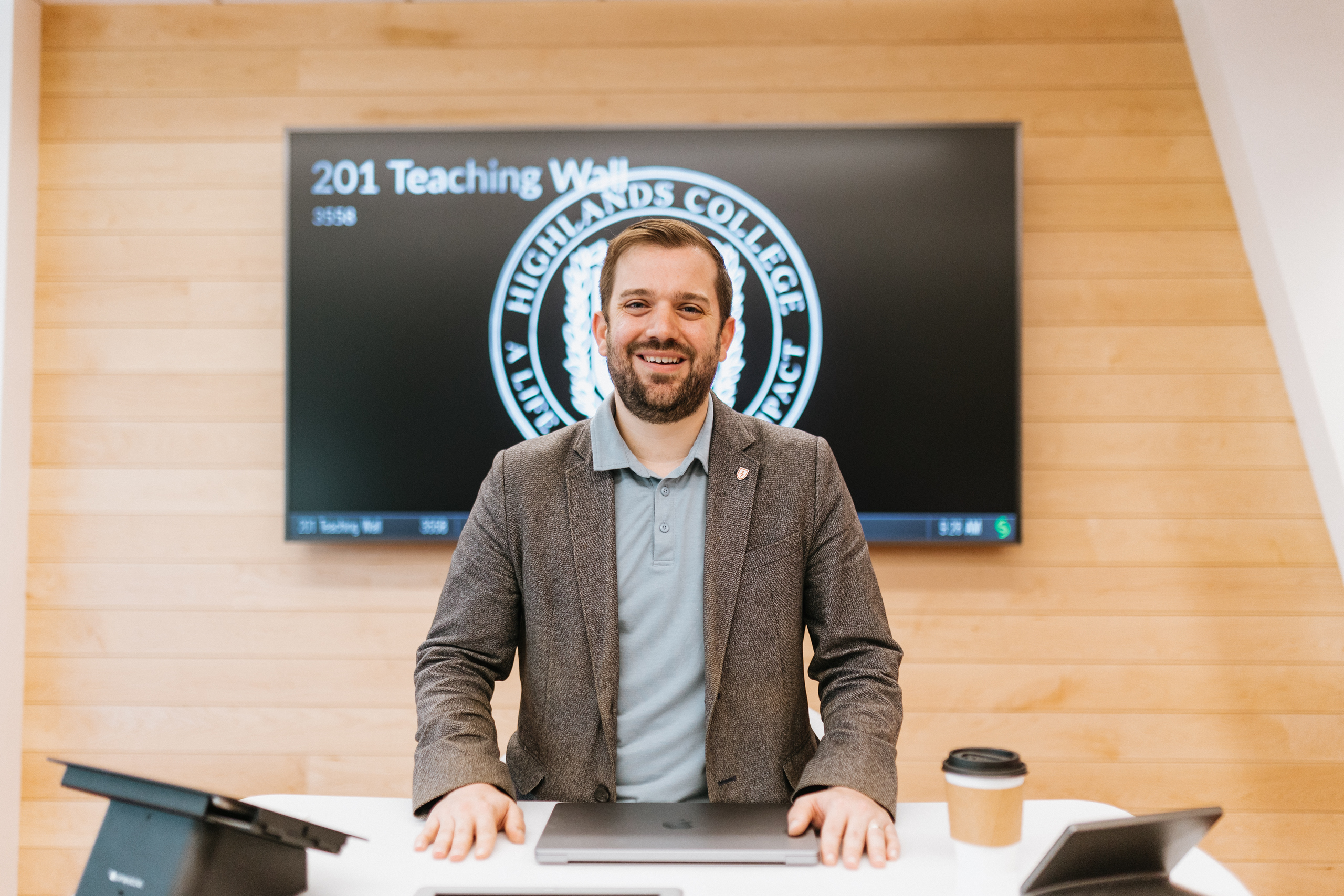 Dr. Chris Hanna, Ph.D., M.Div., Th.M., is the Department Chair and Professor of Theological Studies at Highlands College. He leads our Christian Theology, Christian Worldview, Missiology, and Church History courses.  
We asked Dr. Chris Hanna a few questions to learn more about who he is, what he enjoys about teaching at Highlands College, and hear about his new book.  
What do you enjoy most about teaching?
I love our students, and I genuinely enjoy seeing them learn and grow throughout their time at Highlands College.  
What did you do prior to entering academia?    
Before joining the Highlands College Team, I worked with the Highlands Kids team to shape the curriculum and train our Dream Team at all our Church of the Highlands campuses. I am also one of the owners and the vice president of a family business called Hanna's Garden Shop. In 2019 while teaching at Highlands College, I became a licensed minister with the Church of the Highlands to serve its ministries and members better. 
What do you hope students will gain from your course?      
I hope students will grow in their knowledge of God to experience him more profoundly and help others know him better. I want students to fall more in love with God, consume His Word, serve His Church, depend on His Spirit, and take His Son's good news to the world. Students are the best thing about teaching here at Highlands College. It is amazing how much they learn and grow while studying with us.  
What do you consider your areas of expertise?  
My areas of expertise come from my graduate and doctoral studies: Master of Divinity (MDiv), Master of Theology (ThM) with an emphasis in Pedagogy, and Doctor of Philosophy (Ph.D.) in Biblical Studies with an emphasis in Historical Theology. First, I studied at Samford University at the Beeson Divinity School to earn a Master of Divinity. This trained me in a balance of Biblical studies, historical and theological school studies, spiritual formation, and ministry leadership development. 
Second, I studied at Midwestern Baptist Theological Seminary to earn a Master of Theology with an emphasis in Pedagogy. This prepared me for a career in teaching in higher education. Third, at Midwestern, I took doctrinal seminars, researched, and wrote about historical theology. I wrote my dissertation about the founding dean of Beeson Divinity School, Timothy George, and his work as a historical theologian.  
What is a fun fact about you?  
I have a twin sister. 
What is the best advice you have ever received?  
"Live by principle, not by pressure." I learned this advice from Pastor Chris Hodges, which his father, Robert Hodges, taught him.  
What relationship has influenced you most throughout your life?  
My wife Sara is the best thing about me. We have been married for ten years, and we have been dating for thirteen years and counting: 
Her spiritual life is authentic: she loves God and walks with him daily. 
Her family life is healthy; she always puts me first as her husband and takes the best care of our son Beckham. 
Her relationships with people are meaningful: she loves people and shows it in the most thoughtful and caring way. 
Her ministry leadership is strong: she keeps her focus on the vision, leads her team well, and empowers others to do their best for the kingdom.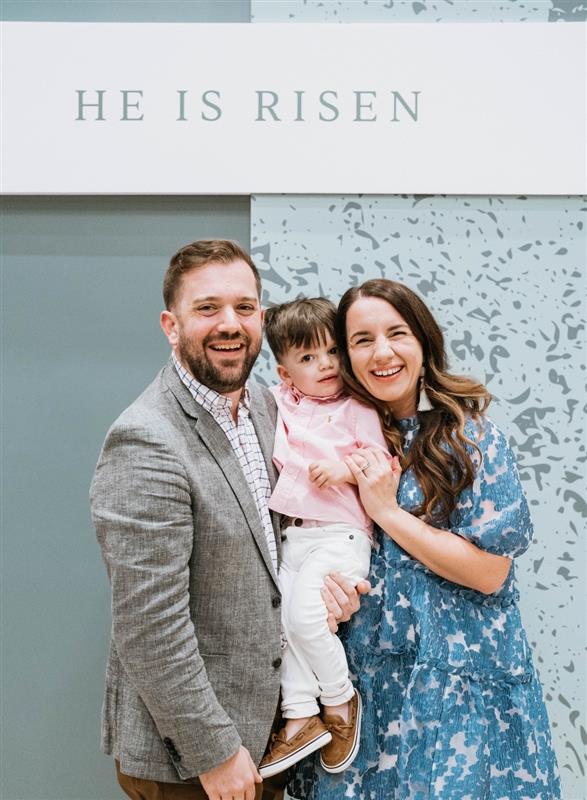 What are a few accomplishments you are most proud of?  
In 2022 I modified my dissertation as a book, and it was published by Wipf and Stock with the title, Retrieval for the Sake of Renewal: Timothy George as a Historical Theologian. In recognition of this book and my work on Timothy George as a Baptist historical theologian, the Center for Baptist Renewal invited me to serve the Center as a CBR Fellow, which I was honored to do. The Center has also highlighted my new book on its website. I was inspired to turn my dissertation into a book because I have assisted with two of Chris Hodges's book projects: Out of the Cave and Pray First.  
You recently published a new book! What can you tell us about it?  
I pray that my new book will introduce readers to Timothy George's eye-opening, heart-warming, and kingdom-advancing approach to studying church history. George was my teacher and the founding Dean at Beeson Divinity School, and I was so grateful that he wrote the afterword and David Dockery contributed the foreword.  
Is there a quote that has impacted you that you would like to share with our readers? 
"What comes into our minds when we think about God is the most important thing about us." 

― A.W. Tozer
Dr. Chris Hanna demonstrates a deep passion for supporting our students and contributing to Highlands College's growth. His dedication and commitment leave a lasting impression and impact on everyone he interacts with. We are fortunate to have him as a valuable member of the team responsible for shaping the rising generation of ministry leaders.  
"Having Chris Hanna as a professor gave me a new perspective on studying scripture. He encouraged me to think deeply and analytically and learn how to formulate meaningful questions. He is a leader of great insight and wisdom."  
– Michelle Escobar, 2nd Semester 
We hope you enjoyed getting to know one of our amazing academic faculty members at Highlands College. Interested in learning more about academics at Highlands College? Click Here to Learn More!