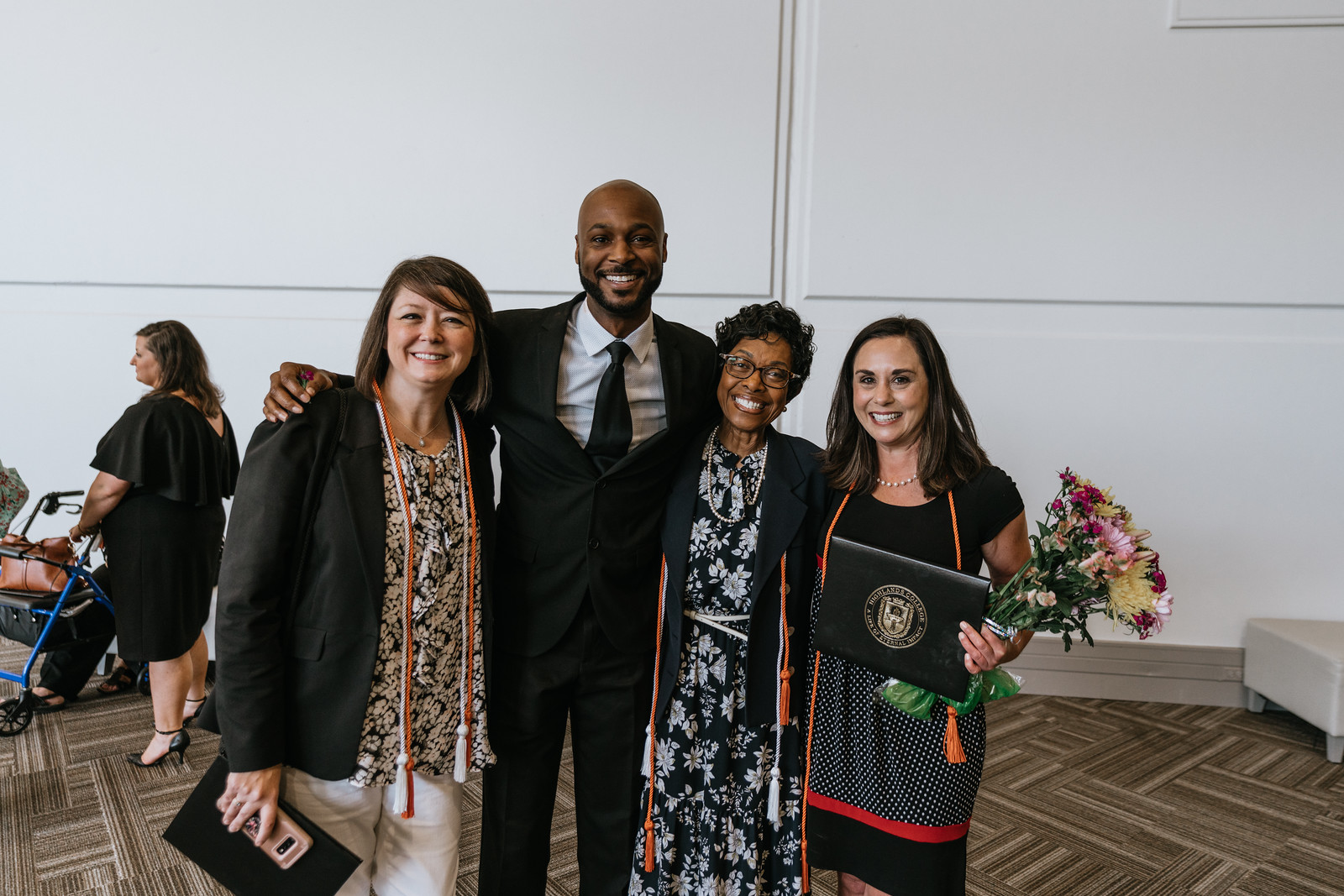 Highlands College was honored to celebrate 420 graduates during our Traditional Program and Evening Program Commencement ceremonies held on Saturday, May 15.
While most students' college journey concludes at commencement, Highlands College students are just beginning theirs as they walk across the graduation stage. Highlands College is focused on the lives of eternal impact their graduates go on to live after they leave the college. Fulfilling the world-changing call of God on students' lives is the axis about which everything at Highlands College revolves. The end is the mission. "The dream of Highlands College is not that you came. It's that you were sent," said Chris Hodges, Chancellor of Highlands College. As of 2021, over 800 ministry students trained by Highlands College are leading in 176 ministries across 32 states and 6 countries. 
"Highlands College graduates are known for their commitment to a Christ-centered life, life-long learning, and ministry leadership," said Mark Pettus, President of Highlands College. "We were excited to celebrate these graduating students and champion the destiny that God has placed inside them."
Highlands College's holistic training approach is immersive, highly structured, residential, and is situated in a church setting. Students graduate with 400 hours of hands-on training in one of eight areas of ministry concentration. Additional hands-on training occurs each Sunday in the local church where students produce and facilitate engaging and dynamic worship services and experiences.
"I am excited to take what I've learned over the past two years at Highlands College in the Creative Practicum and apply it to my role as the Communications Coordinator at Cadence Church in Frisco, TX," said Maddie Hollon, a 2021 Traditional Program graduate.
We believe each graduate is called and commissioned to make an eternal impact. We look forward to witnessing the stories our graduates will write with their lives as they fulfill the Highlands College vision stated in Luke 10:2, which reads, "'The harvest is plentiful, but the laborers are few. Therefore pray earnestly to the Lord of the harvest to send out laborers into his harvest.'"