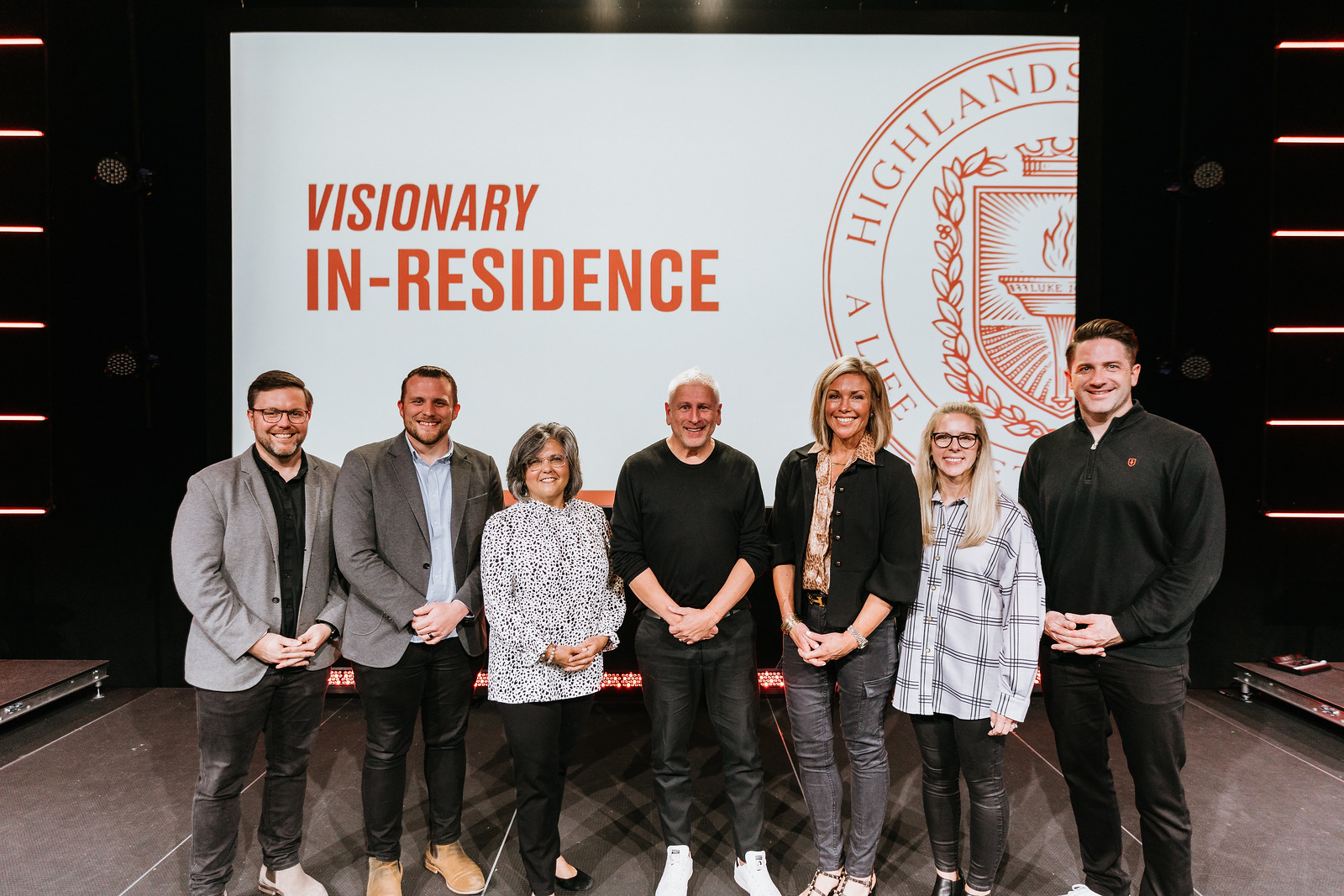 At Highlands College, we believe more is caught than taught. Much of what a leader receives comes from relationships and mentoring, which is why we believe students should experience a broad spectrum of leadership styles to develop them into leaders ready to reach a complex and changing world. To accomplish this goal, we developed the In-Residence Program,  a cross-functional group of esteemed leaders investing their expertise and experience in Highlands College students to build more well-rounded leaders. The purpose of the program is to expose our students to various leadership approaches to educate, equip, and empower them to be leaders in their chosen ministry fields.
We have been building the In-Residence Program for over a year now and officially kicked it off with the founder of America's largest church, Pastor Craig Groeschel, last fall. Recently we continued the program by hosting Pastor Louie Giglio as our Visionary-In-Residence. Pastor Louie is the original visionary of the Passion Conferences, lead pastor of Passion City Church in Atlanta, and a national best-selling author.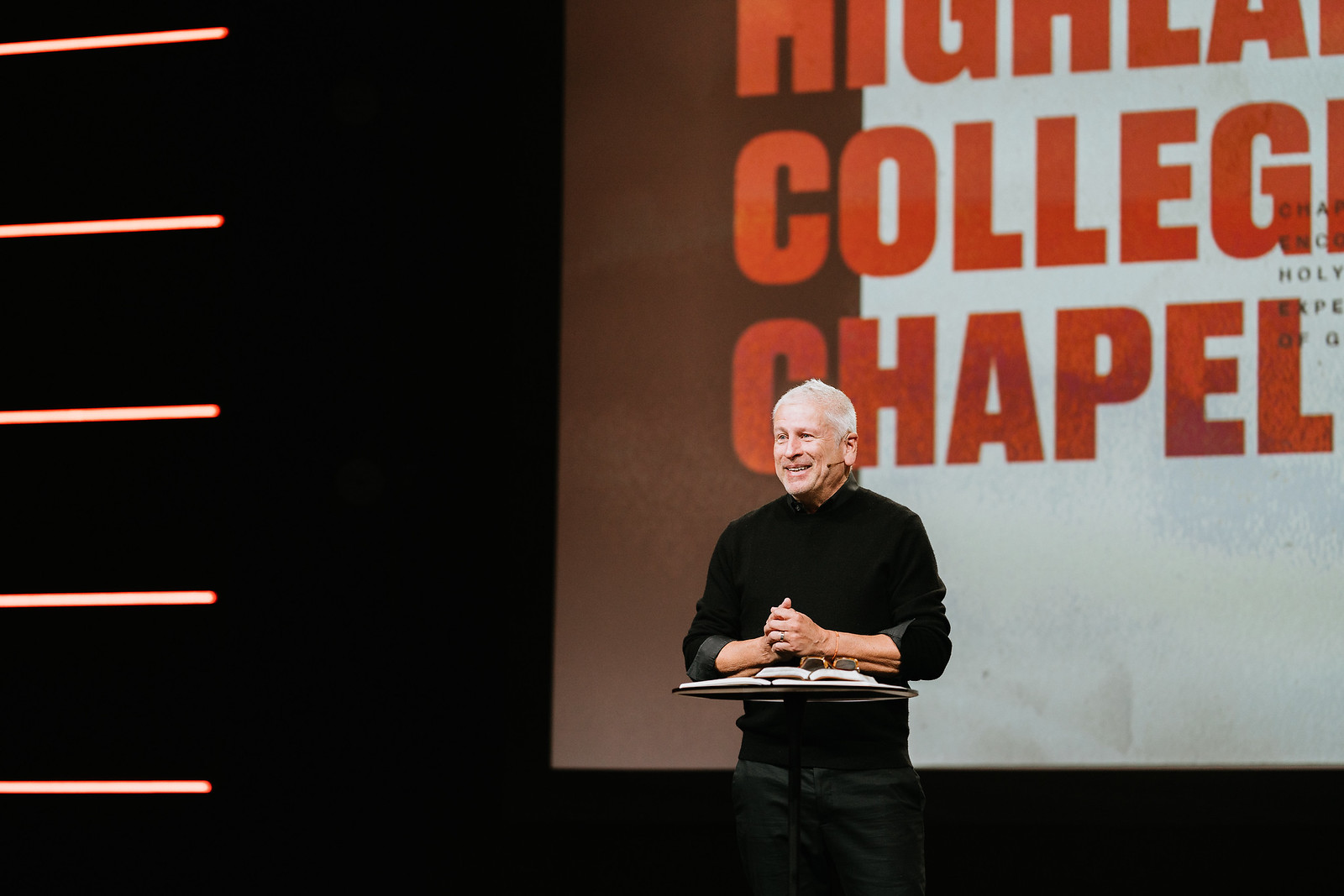 Pastor Louie began the day by sharing a moving message at chapel, a bi-weekly worship service held for our Traditional Program students. He encouraged students to continually pursue God's purposes through living with our "sails up", ready to respond to the winds of God's plans.  Pastor Louie asked students to put their "yes" on the table and watch God take them on a journey far better than anything they could hope, think, or imagine. If you missed this unforgettable chapel experience, we invite you to watch the service here.
After chapel, Pastor Louie hosted a special lunch and learn to invest in Highlands College faculty and staff. Over lunch, he reminded us that while not everyone is called to lead something big, everyone is called to lead. He gave our team five practical reminders about leading with vision and reserved time to answer questions from our staff.
We brought our Traditional Program students back together to continue the conversation with  Pastor Louie during a special "All Prac" gathering. All eight practicums joined as he challenged us to envision the future and start building it now. During a live Q&A session, students had the privilege of asking Pastor Louie questions about the fundamentals of leading with the next generation in mind.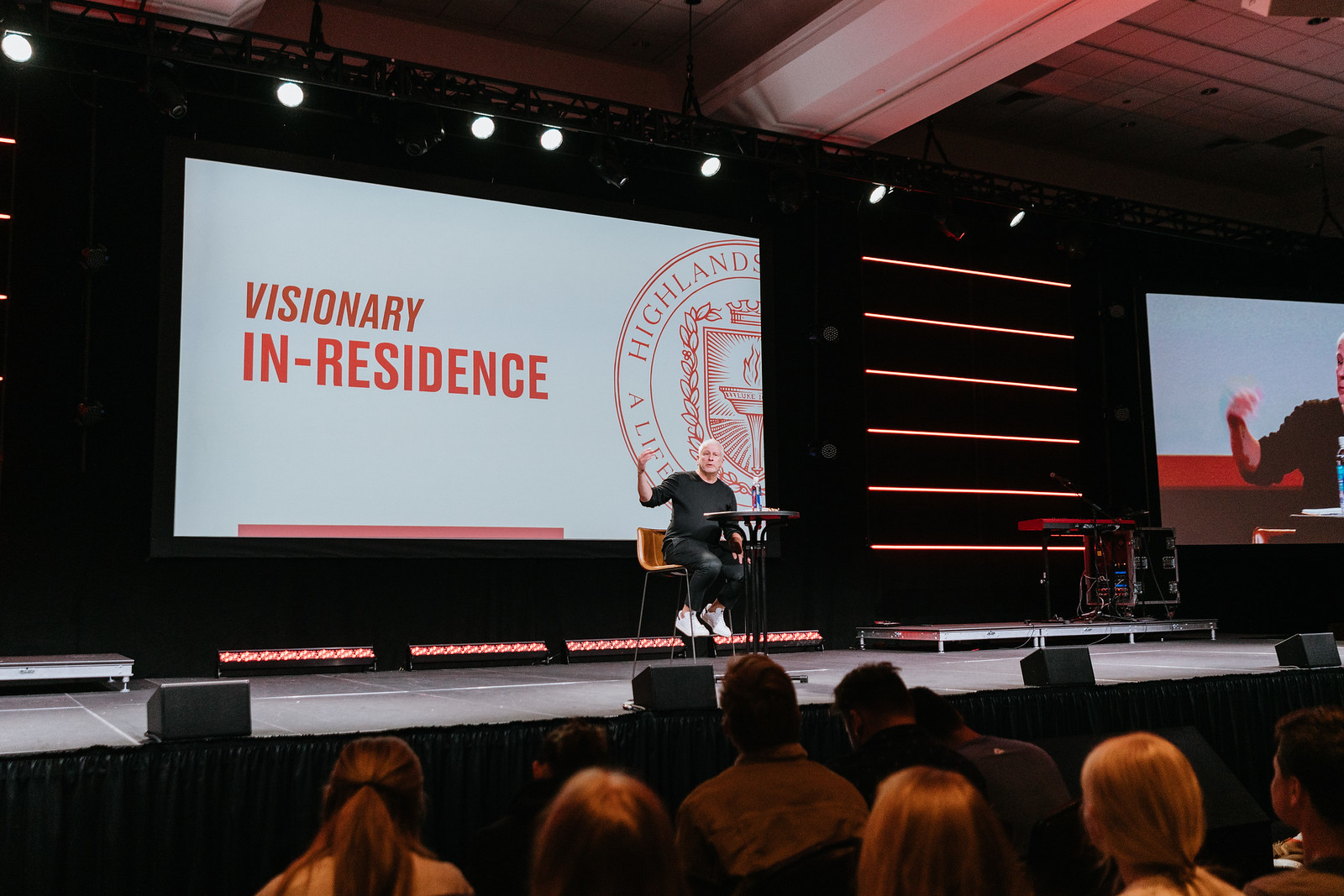 In our final session, students from all of our Evening Program sites also had the honor to learn from Pastor Louie as he shared on Colossians 3:17, which reads, "And whatever you do, whether in word or deed, do it all in the name of the Lord Jesus, giving thanks to God the Father through him." Pastor Louie taught that when we live for God's glory in all we do, we see life as worship to Him, strive for excellence in everything, and tear down the dividing wall between our "sacred" and "secular" lives. 
 More than customized leadership lessons, Pastor Louie deposited a wealth of wisdom into our students and staff. Students left the day feeling empowered to live the life God has set before them. We are excited to watch how our students develop as we host more leaders like Louie Giglio as a part of the In-Residence Program.