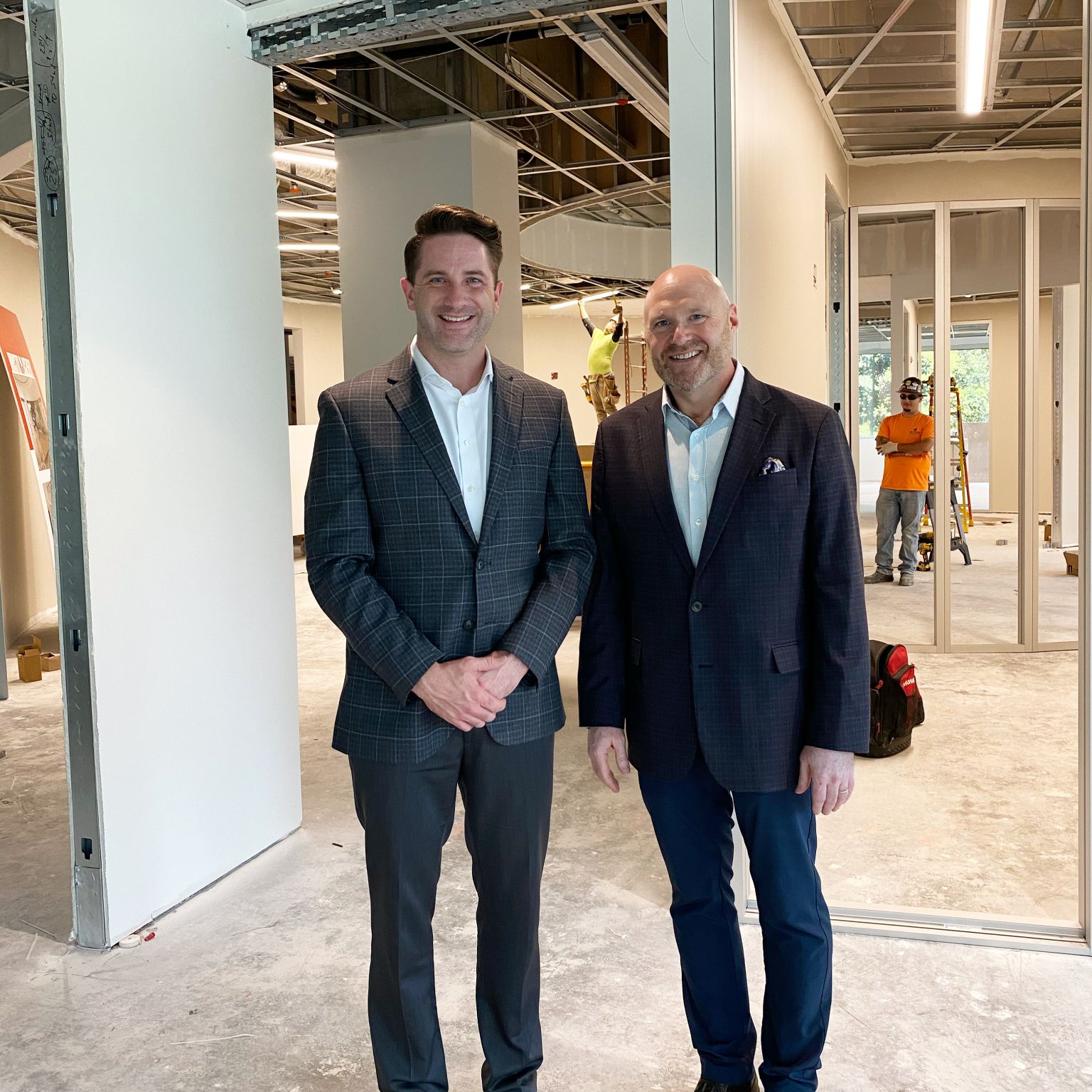 We were recently honored to host the President of the Association for Biblical Higher Education (ABHE), Dr. Philip Dearborn, on the campus of Highlands College. We are currently pursuing institutional accreditation with the ABHE. In 2020, ABHE granted Highlands College Candidate Status, an essential milestone in the accreditation journey. The next milestone in the ongoing accreditation process is Initial Accreditation, which ABHE believes we can achieve by 2025.
The first programs that formed the ABHE were envisioned and started by churches for the purpose of preparing students for lives of ministry. While meeting with our team, Dr. Dearborn shared his conviction that the future of biblical higher education will be defined by a cohesive relationship between education and local church involvement.
We share Dr. Dearborn's core belief and passion that biblical higher education paired with the local church can make the most significant eternal impact. At Highlands College, we strategically pair education with real-life experience at the living laboratory of Church of the Highlands. When our students graduate from Highlands College, they'll have more than 400 hours of experience in their concentrated area of ministry training. Connection to a local church provides students with expertise in their field and the confidence to succeed in the ministry.
The permanent home of Highlands College is also strategically placed in the same facility where the Grandview campus is located and where Church of the Highlands staff office. Our vision is to see church staff and our students connected every day as they learn and grow within a local church context.
During his visit, Dr. Dearborn also took the time to encourage our team members about what's happening here at Highlands College and the movement taking place in our country. Right now, there are 65,000 bible college students in ABHE who are studying, learning, growing, and pursuing their God-given calling. We are honored to be a part of this movement and we are grateful for our partnership with ABHE and Dr. Dearborn's leadership. We believe the best is yet to come as God continues to develop laborers for His harvest field.