'More Than A Race'
At Highlands College, we believe that godly character is foundational for long-term success in ministry. A life of impact through Ministry and leadership is both rewarding and challenging-which is why we take a holistic approach to prepare students to overcome and thrive. In mind, body, and spirit, we aim to shape students into well-rounded leaders for Christ.
One way our students develop character is through a full-day experience called Expedition. During this annual endurance challenge, students work in teams to complete several obstacle courses together in a race to the finish line.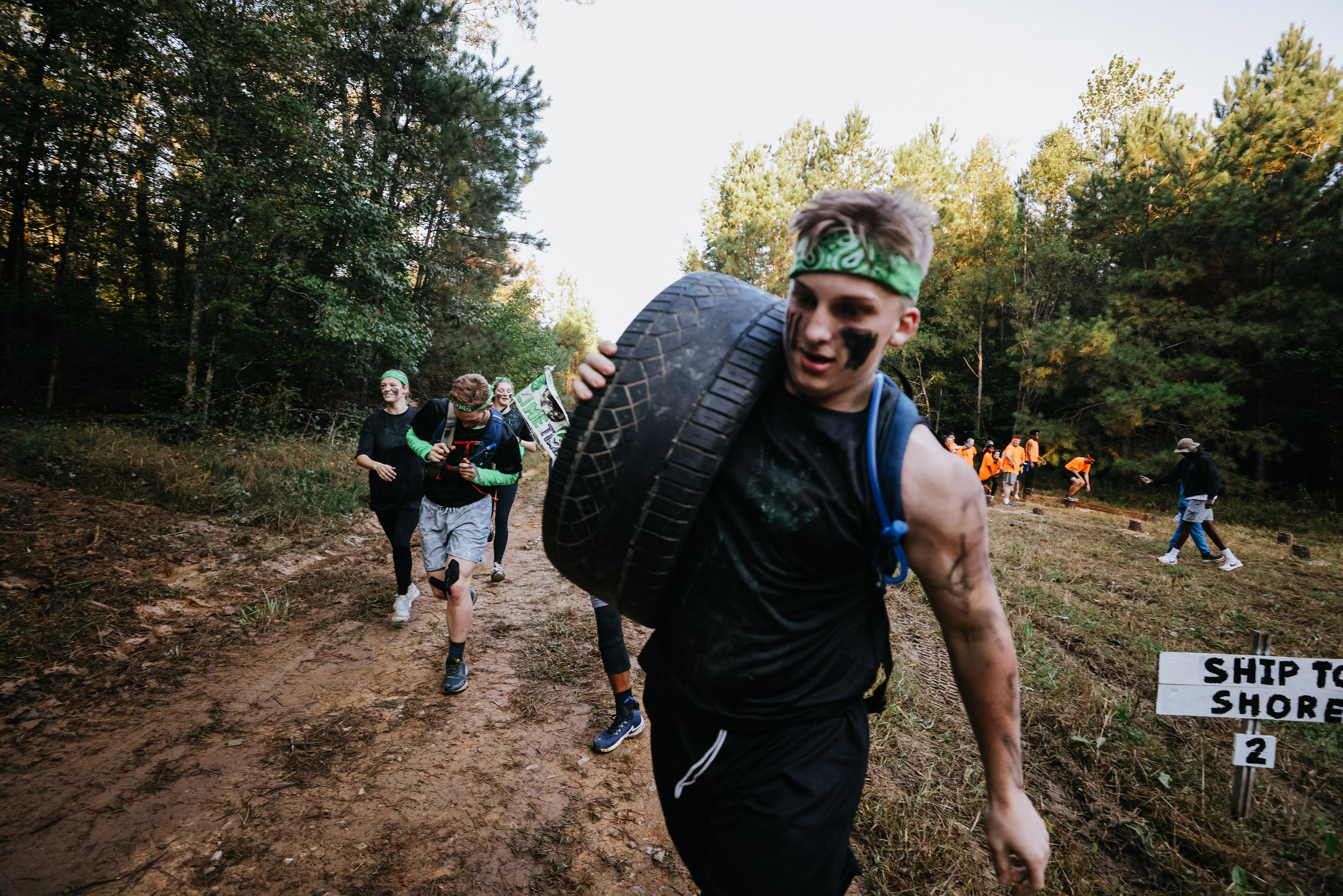 Other programs we offer under the Character Formation pillar focus on individual endurance and personal victories. However, Expedition focuses more on the character built through working as a team. We have a saying at Highlands College that encompasses this value: 
If we don't quit, we win.
The success of Expedition is that it teaches students to work with a group of their classmates to overcome obstacles and accomplish a common goal. They also gain invaluable insight into people-centered leadership principles. As students navigate each obstacle, they gain a deeper understanding that leaders: 
Find a way beyond obstacles and setbacks.

Rely on God and relationships to persevere.

Push themselves to be someone that others can count on.

The lessons learned and character built at Expedition will serve students as they join ministry teams and lead in communities after they graduate. 
Expedition is so much more than a race. Throughout the day and with every challenge, our students realize they can do so much more than they ever imagined. When they cross the finish line with their team, they see that their strength doesn't lie in their physical ability or mental capacity but in their God-given grace to persevere. 
"Let perseverance finish its work, so that you may be mature and complete. Not lacking in anything." (James 1:4)
It teaches students that when life and ministry get hard, there is so much more in them than they realize. God has abundantly more for them in and on the other side of the challenges they face. Just as James 1:4 says-when we choose to persevere, God will meet us there, and we lack nothing.