Favorite Study Spots 
Summer is fading and autumn is rolling into the city of Birmingham. The semester feels like it just began and is persisting forward. It's hard to believe that final exams are just around the corner. Soon, throughout the city and campus, students will be perched in coffee shops, bookstores, and parks prepping for exams. 
We know you'll soon be searching for the perfect spot for studying, writing papers, and preparing for final projects. So, we asked some of our students what their favorite places are, both on & off campus, for studying! We hope it's one less thing for you to think about as you prepare to finish this semester strong!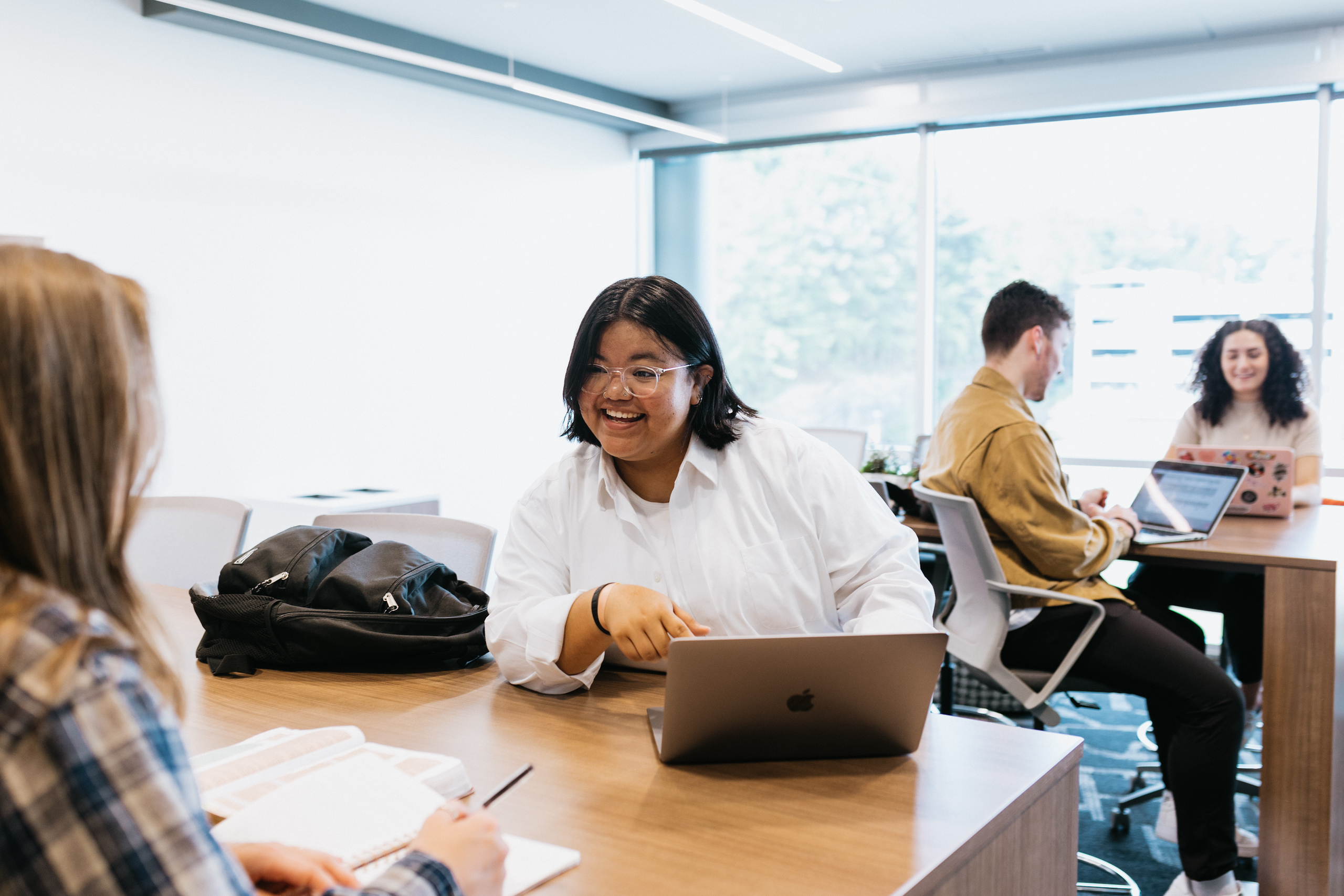 Innova Coffee
For studying with friends. 
Located right down the road from the Highlands College campus, this shop is a favorite among both students and staff. It's perfect for group studying and even offers outside seating while you sip on your delicious coffee of choice! 
Need more ideas for coffee shops to study at? Check out our favorite coffee shops in Birmingham blog! 
 Highlands College Media Center
For heads-down studying.
Grab a latte from the Resolute Cafe and head on up to the third floor for a quiet place to write your exegetical or compose your ministry moments! The Highlands College Media Center is the ideal place for uninterrupted, "heads-down" studying. Whether you go in between classes or on a Saturday, you can count on it being a space to get things done. The Media Center team is there to help resource you with everything you need. From finding the right textbooks for your subject of study to helping you write your papers, they are there for you! 
Red Cat Coffee House at Railroad Park 
For an outdoor + downtown coffee scene experience. 
This coffee spot is located downtown Birmingham, right next to the beautiful green space that is Railroad Park! This spot offers the best of both worlds, a local coffee shop favorite with access to one of the nicest parks in the city! It's especially a great area for when you want to take study breaks and need to de-stress, the park is just across the street! 
Also, located near plenty of restaurants and lunch spots if you need a little midday pick-up! Check out this post for some of our favorite lunch spots in Birmingham!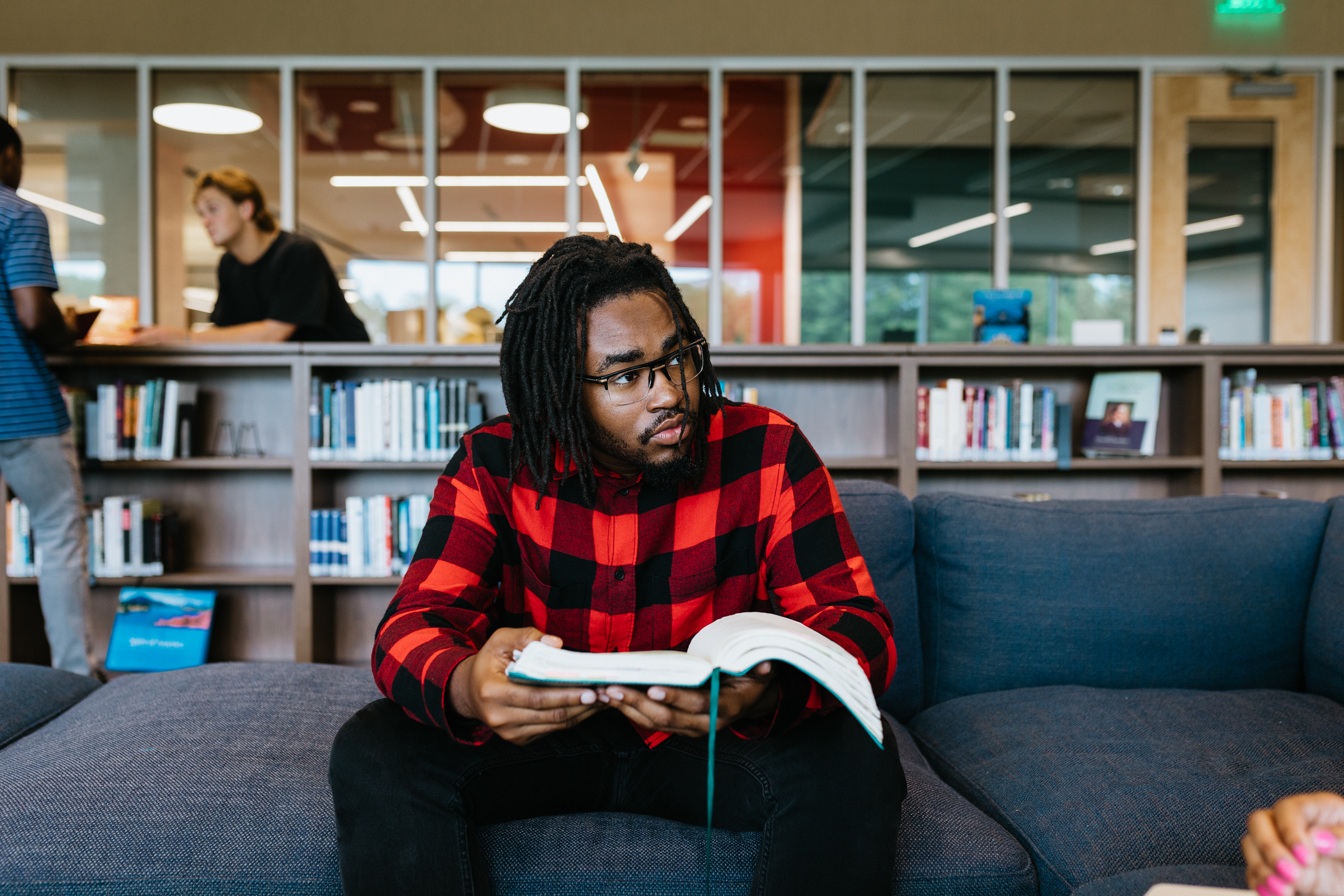 Little Professor 
For studying at a local bookstore. 
The Little Professor Bookstore is Birmingham's best-kept secret! Surrounded by books and supplying one of Birmingham's own, June Coffee, this bookstore could be your new favorite place. It's a quaint & quiet space, located in the heart of downtown Homewood. It's perfect if you want to go off-campus but quiet enough where you can accomplish all of your studying in a distraction-free environment.
The Campus Green space 
For studying outside.
There is no better place to be in the Fall than outside! Grab a blanket or find a place to sit at one of the many outdoor seating spaces of the college and study away! The campus green is a breath of fresh air and a sweet spot to take in all the sunshine you can!
We hope you'll try out these study spots across campus and in our city! If you try any of these study spots out, take a picture, and be sure to tag @highlandscollege on your Instagram posts! We are praying for each one of you and your exams, evaluations, and final projects this coming week.
"Be anxious for nothing, but in everything, by prayer and petition, with thanksgiving, present your requests to God. And the peace of God, which surpasses all understanding, will guard your hearts and your minds in Christ Jesus." – Philippians 4:6-7
Check out this Instagram Reel to see our favorite study spots!